Socalcos Trail Adventure 2020 - 2ª Edição
Viana do Castelo, Portugal
6 September 2020
Taking into account the isolation period we're living due to COVID-19, registrations for this event are temporarily suspended.
Event organizers will provide an update regarding the scheduled event soon.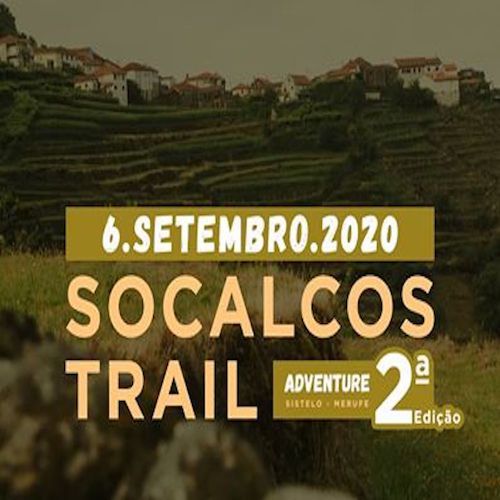 Socalcos Trail Adventure 2a Edição
Socalcos Trail Adventure terá a sua segunda edição a 6 de setembro de 2020, nas paisagens das aldeias de Sistelo e Merufe.
O percurso permitirá aos seus participantes percorrer os característicos socalcos, brandas de gado, calçadas do monte e ter ainda como panorama de fundo símbolos como o Castelo de Sistelo, os Espigueiros, pontes medievais e o rio Vez.
Percorrer toda esta encosta junto à nascente do rio Vez, com altitudes que variam entre os 180 e os 1360 metros será certamente um atrativo para os muitos adeptos da modalidade trail running, sejam profissionais ou amadores, que terão a oportunidade de praticar este desporto no aclamado "Tibete Português".
Venha descobrir pessoalmente este trail sedutor e desafiante!
FAQ
What does the registration include?
Kit de Atleta;
Dorsal;
Medalha Finisher;
Prémios monetários;
Abastecimentos;
Banhos;
Senhas para reforço final.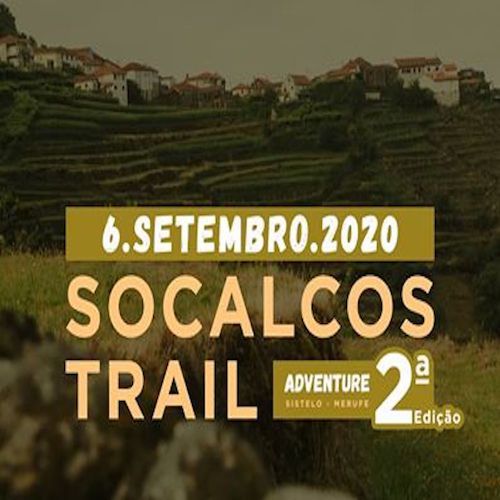 SUPORTE
Mais perguntas?
A equipa do "Socalcos Trail Adventure" está sempre disponível para te ajudar. Consulta as nossas FAQ, envia-nos um e-mail ou telefona-nos.
+351 936 909 744
+351 961 207 758
+351 965 290 268