Exclusive for product range. View here
On orders containing over 79.00 USD in marked products
Valid until 2018-10-21
Description
Nutritional Info
Comments (32796)
Questions & Answers (0)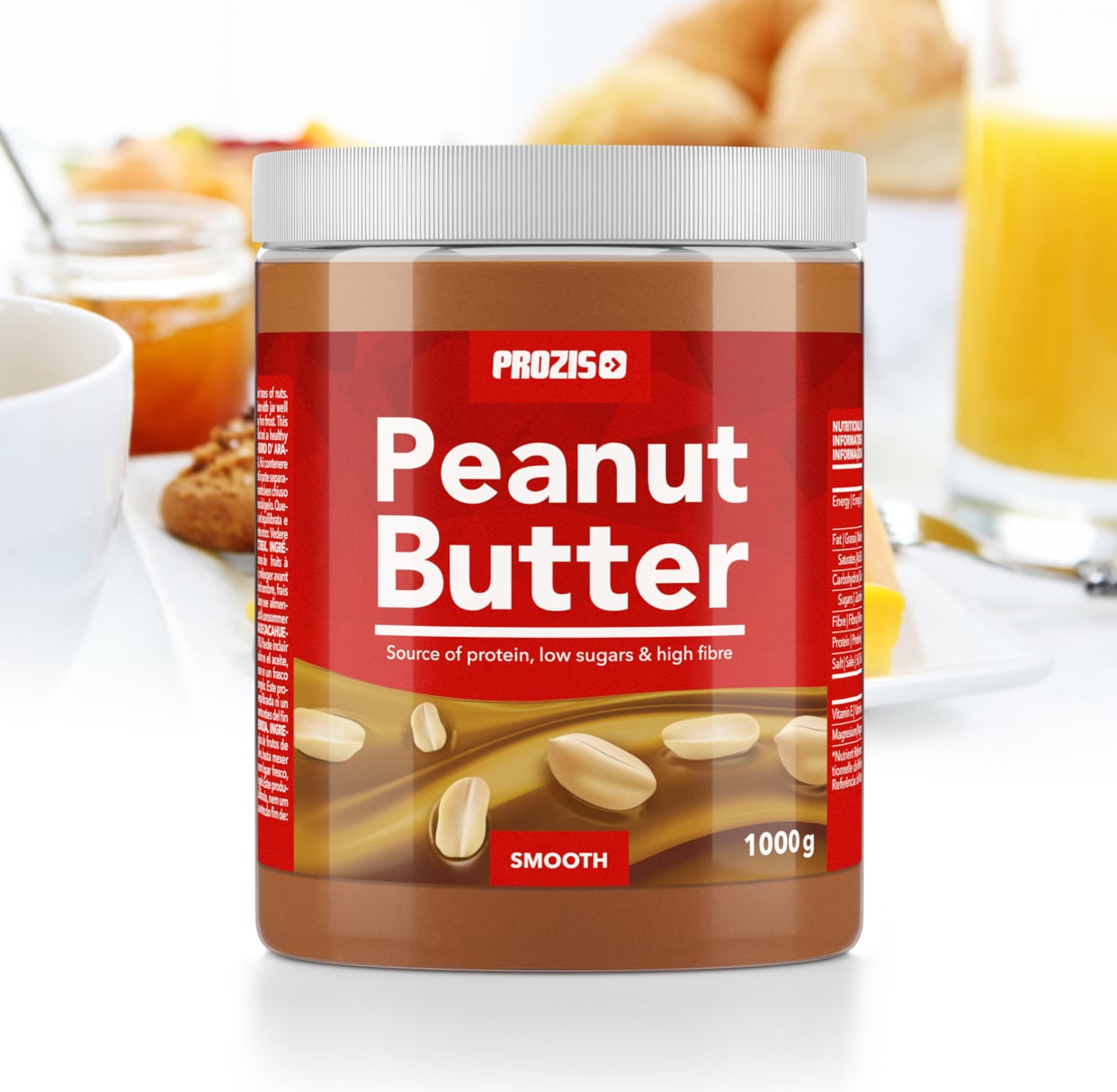 Your peanut butter spread for a great snack!
Prozis Peanut Butter is made from nothing but one ingredient, peanuts, for the most naturally delicious spread or as a nutty addition to your shakes. Besides being a healthy source of muscle-building protein, peanuts also provide a wholesome amount of fibre, vitamin E and magnesium. Magnesium is especially important for active, exercising individuals, as it contributes to normal muscle function and protein synthesis, and to reducing tiredness and fatigue. Just do the math: in 100 grams of peanut butter, 30 grams are protein and merely 7 grams are carbohydrates. This nutrient ratio, combined with the overall nutrient composition and a formula without added salt, hydrogenated oils, sweeteners or artificial flavourings, renders Prozis Peanut Butter an excellent choice for those who demand only the best nutrition.
100% Peanut. Nothing Else!
No added salt
No artificial flavourings
No hydrogenated oils
Low sugars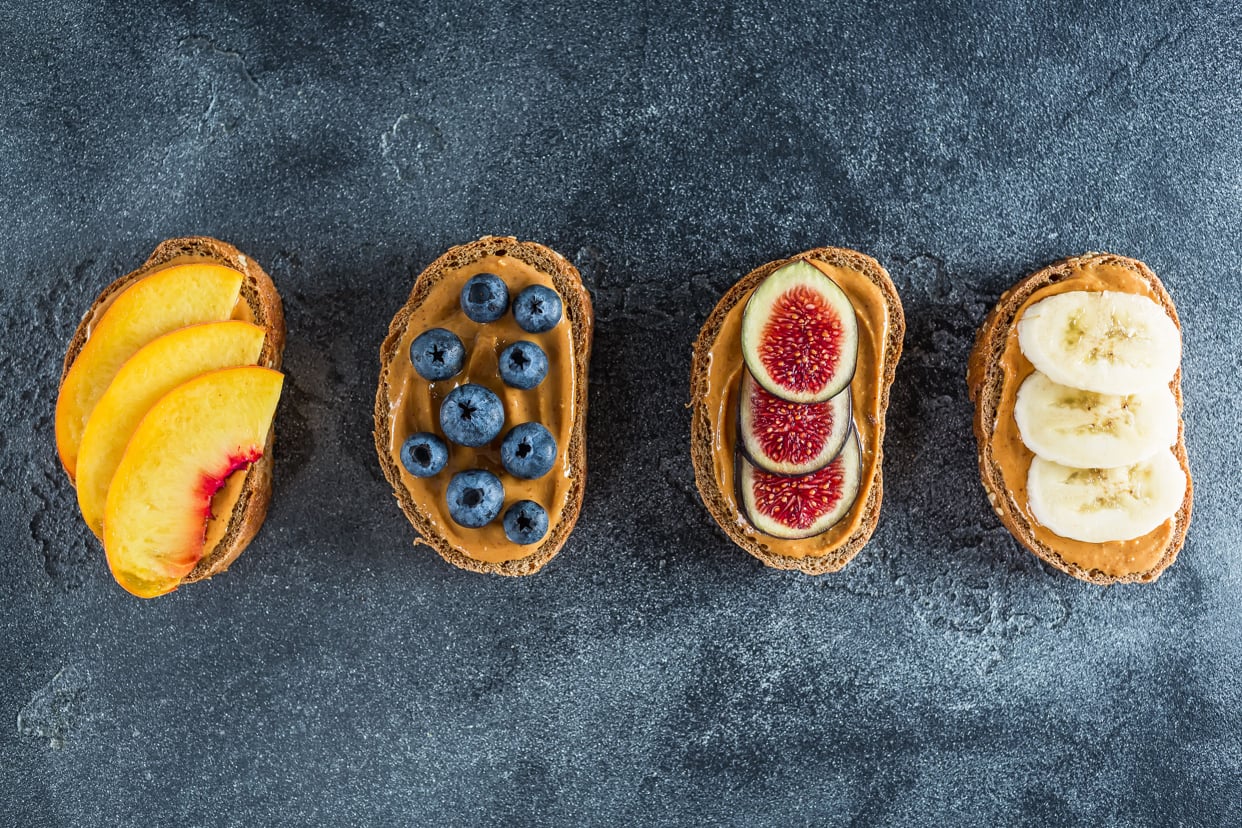 Fit friendly choice!
In 100 grams of peanut butter, 30 grams are protein and merely 7 grams are carbs. And besides being a natural source of muscle-building protein, Prozis Peanut Butter also provides you with wholesome amounts of fibre, vitamin E, and magnesium. After all, it's no coincidence that it's such a popular snack among athletes and other physically active people.
Your delicious recipe!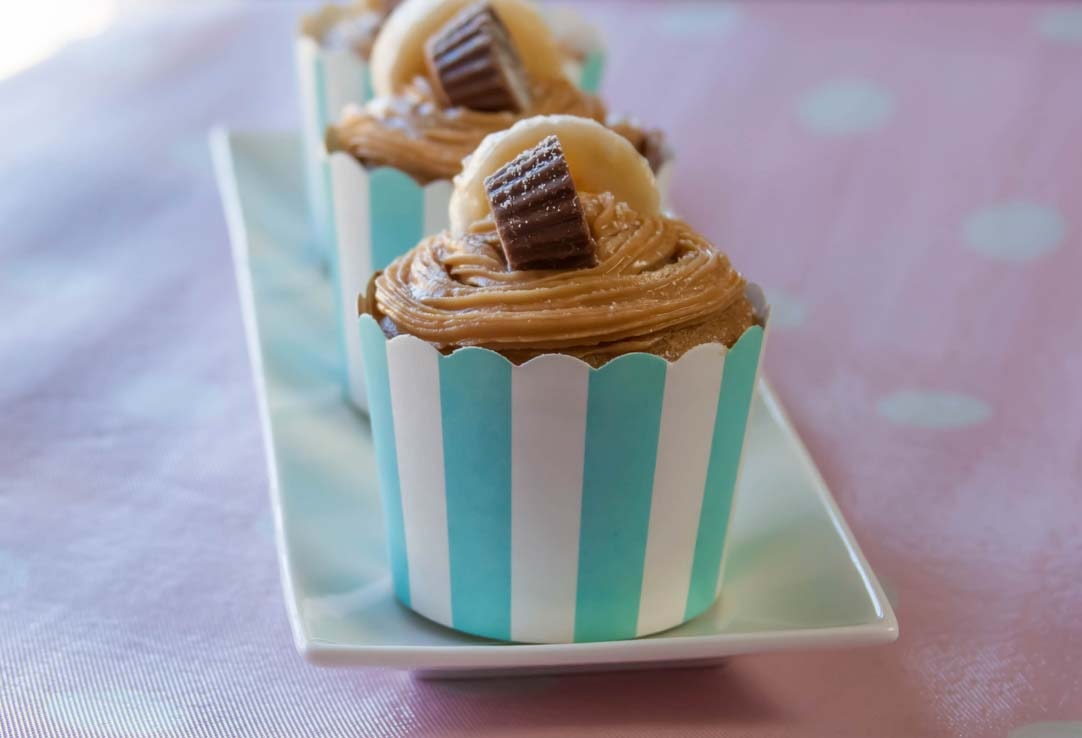 Low-Carb Cupcake:
Ingredients:

¾ cup of almond flour
5 tbsps of crushed nuts
3 eggs
4 tbsps of Greek yoghurt
1 tsp of vanilla extract
½ cup of powdered sweetener (erythritol or xylitol)
1 tbsp of baking powder
Peanut butter cream topping:

80 g of traditional cream cheese
½ cup of Peanut Butter
2 tbsps of coconut oil
2 tbsps of powdered sweetener (erythritol or xylitol)
2 tbsps of milk (of choice)
Preparation:In a bowl, combine the dry ingredients: the almond flour, the crushed nuts and the powdered sweetener. Add the eggs, the yoghurt and the vanilla extract, and mix well. Add the baking powder and stir until evenly mixed. Place cupcake papers in metal moulds and distribute the batter among the cups, filling them up just over halfway. Bake the cupcakes in a preheated oven at 200ºC for 25 minutes.
Peanut Butter Cream: Beat everything with an electric mixer or a whisk, and use the mixture as topping for the cupcake.
Best match
Prozis Peanut Butter is an excellent ingredient for your desserts, a nutty addition to your post-workout shakes, and an excellent choice for your Prozis Lean Bread! Once you try it, it's sure to become your all-time favourite snack.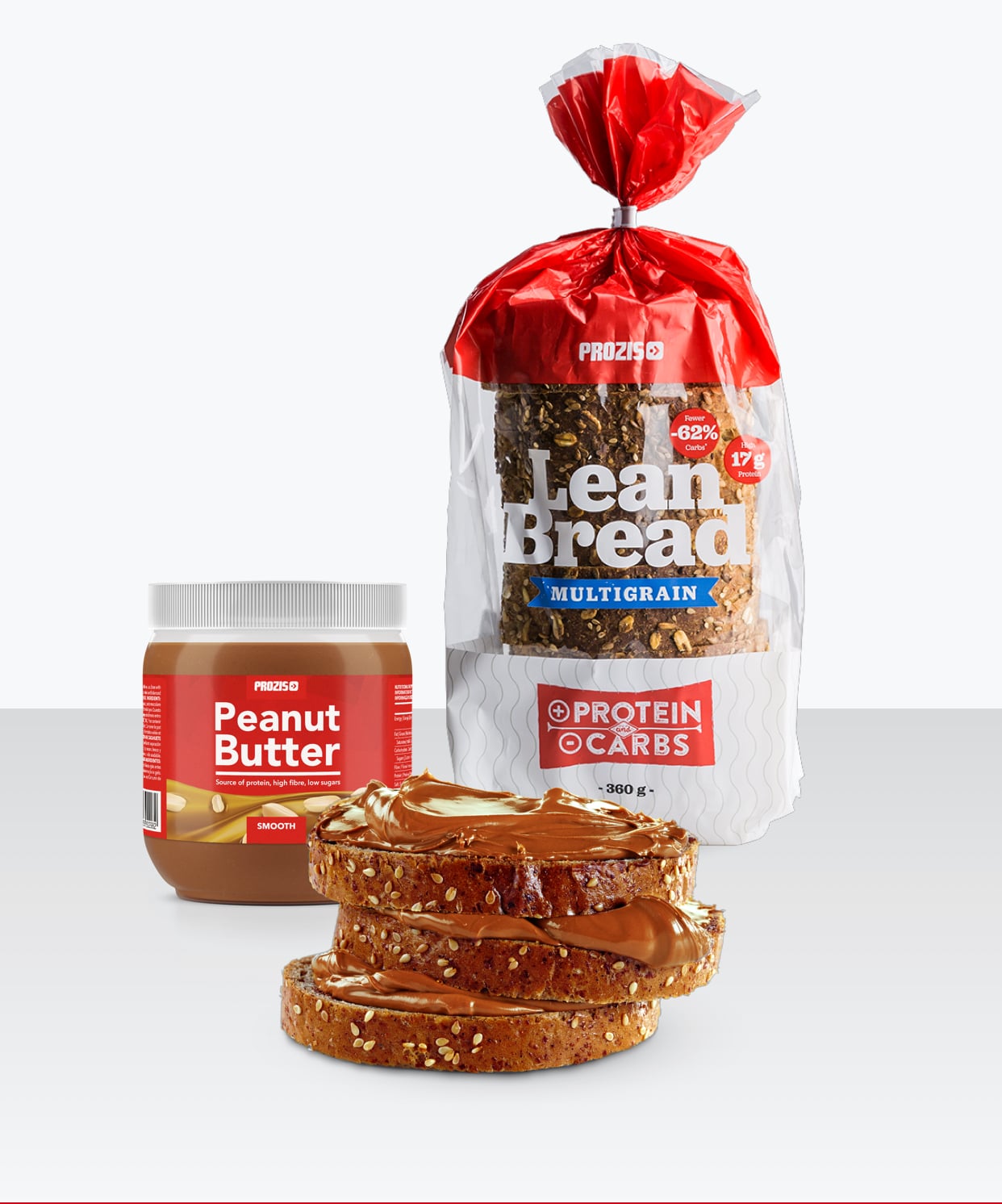 Spread the word
Try other flavours!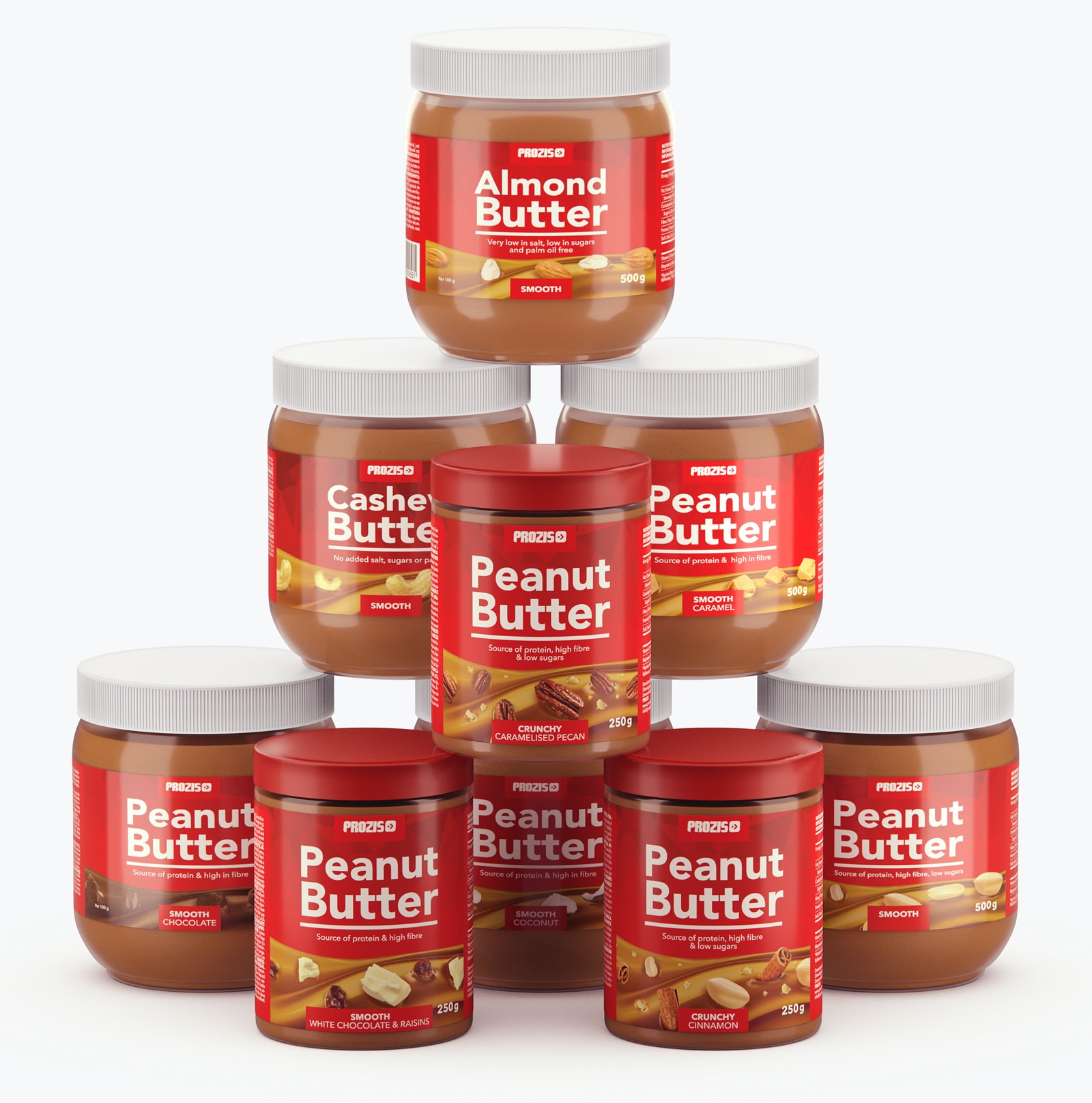 Note: We recommend you consult a physician or nutritionist if you have any questions regarding the use of this product. Nutritional information may vary depending on flavour.
* Images presented are merely for illustrative and promotional purposes only. The product's final image may be altered.
Best before end:
2019-06-06
Serving size:
2 tablespoon(s) (33.0 g)
Servings per container:
30
10%
203.90 kcal = 853 kJ
Energy
* Reference intake of an average adult (8400 kJ/ 2000 kcal).
** Reference intake not established.

Ingredients
Peanuts (100%).
Allergy Alert:
Contains peanuts. May contain traces of gluten and nuts. This product should not replace a varied and balanced diet and a healthy lifestyle. Some oil separation is natural, just stir before use. Store with jar well closed in a dark, cool and dry place, and keep away from frost.
Find the answers to your questions in our FAQ.
Ask a question
Fill in the form and send us a message:
Important: You may receive an e-mail after filling in this form
Cancel
Your message has been sent. Thank you for contacting us, please wait for a response!
Please log in to continue!