Description
Nutritional Info
Comments (3776)
Questions & Answers (0)
The perfect solution to get some extra energy for your workouts and to recover faster.
Maltodextrin is a complex carbohydrate with a high glycemic index. It can be derived from corn, rice, or potato starch. The fact that it is quickly digested by the body makes it an ideal supplement to take after straining workout sessions. After exhausting trainings, our muscles' glycogen deposits are depleted. Due to its high glycemic index, maltodextrin is quickly absorbed into the bloodstream, making it a quick way to refuel the muscles.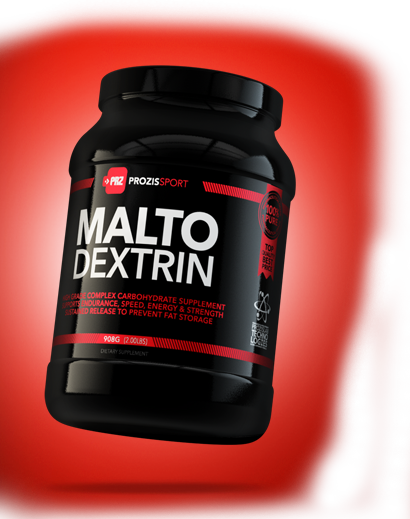 Advantages
Maltodextrin has a good gastric emptying time, which means its consumption will not cause digestive discomfort or swelling. Studies have also shown that maltodextrin improves whey absorption. Note: We recommend you consult a physician or nutritionist if you have any questions regarding the use of this product. Nutritional information may vary depending on flavour.
* Images presented are merely for illustrative and promotional purposes only. The product's final image may be altered.
Serving size:
1 scoop(s) (40.0 g)
Servings per container:
50
8%
153.50 kcal = 642 kJ
Energy
* Reference intake of an average adult (8400 kJ/ 2000 kcal).

Instructions: To make one serving, mix 1 scoop (40g) with 470ml of water or any beverage you prefer. Scoop inside container.
May contain traces of milk, soy, egg and gluten. This product should not replace a varied and balanced diet and a healthy lifestyle. Store tightly sealed in the original packaging in a cool, dry place, avoiding direct sunlight.
Find the answers to your questions in our FAQ.
Ask a question
Fill in the form and send us a message:
Important: You may receive an e-mail after filling in this form
Cancel
Your message has been sent. Thank you for contacting us, please wait for a response!
Please log in to continue!