Description
Nutritional Info
Comments (0)
Select the product to see its description and nutritional chart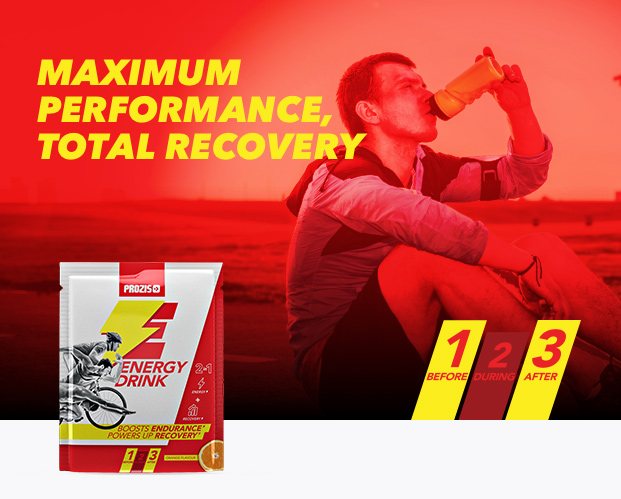 Energy, Endurance, Power…
As an athlete competing at the highest level, you have one goal: to maximise your performance. Prozis cares about your goals and meets you halfway with an exclusive formula that will help you push your limits further: Energy Drink.
This supplement unites all the properties necessary to reinforce the athletic performance pillars: endurance, energy and power, recovery, and immune system support.

In terms of strength, velocity and resistance, training and competing at the highest level requires you to be ready for action at any time. To provide you with the energy that you need to see your challenges through from beginning to end, Energy Drink brings together a mixture of slow and rapid-digestion carbs, and branched-chain amino acids (BCAAs).


These energy sources have been combined in an electrolyte solution that helps maintain performance and supports fluid absorption during physical effort. Moreover, thinking about that last sprint just before the finishing line, that time when you can really use some explosive power, Prozis Energy Drink has been fortified with beta-alanine, creatine and caffeine: three of the most popular ingredients when it comes to enhancing physical performance, especially in short bursts of high-intensity physical activity.

… and Recovery.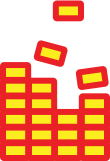 Prozis Energy Drink was also designed considering how important it is for an athlete to make sure their body recovers 100%. The carbohydrates you find in this product are not there only for energy, but also because they help replenish muscle glycogen after prolonged or highly intensive physical exercise. Furthermore, whey protein , together with the BCAAs and glutamine, participate in the processes of muscle repair, maintenance and development.


Last but not least, this supplement formula contains essential vitamins and minerals that play a role in proper bone, cartilage and the immune system function, such as Vitamin C, zinc, folic acid and magnesium.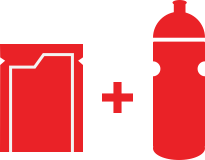 Prozis Energy Drink is a super concentrated supplement in powder form, available in practical on-the-go sachets that are easily and quickly prepared. Just mix with water and feel its performance-boosting effects while enjoying its delicious flavour.
Product highlights

Excellent carb sources for rapid and lasting energy

Electrolyte solution with whey protein, BCAAs and glutamine

Fortified with beta-alanine, creatine and caffeine

Enriched with essential vitamins and minerals

Boosts endurance and performance

Powers up recovery

Delicious and fresh flavour

On-the-go sachets

Ideal to take before and after physical activity
Note: We recommend you consult a physician or nutritionist if you have any questions regarding the use of this product. Nutritional information may vary depending on flavour.
* Images presented are merely for illustrative and promotional purposes only. The product's final image may be altered.
Best before end:
2019-03-31
Serving size:
1 sachet(s) (30.0 g)
Servings per container:
10
6%
113.84 kcal = 476 kJ
Energy
Pantothenic Acid
23%
1.38 mg
* Reference intake of an average adult (8400 kJ/ 2000 kcal).
** Reference intake not established.

Ingredients
Maltodextrin
,
Fructose
, Vitamins and Minerals (
Potassium Citrate
,
Magnesium Citrate
, Sodium Chloride,
L-Ascorbic Acid
, Pteroylmonoglutamic Acid,
Zinc Sulfate
,
Nicotinamide
,
Calcium D-Pantothenate
,
D-Biotin
, Cyanocobalamin, Pyridoxine Hydrochloride, Thiamin mononitrate),
Creatine Monohydrate
,
Protein Blend
(
Whey Protein Concentrate
,
Whey Protein Isolate
), Acid (Citric Acid),
L-Glutamine
,
Taurine
,
BCAAs 2 1 1
(
L-Leucine
, L-Isoleucine, L-Valine),
Beta-Alanine
, Flavourings,
Caffeine Anhydrous
, Color (Beta-Carotene), Sweetener (Sucralose), Emulsifier (
Soy Lecithin
) .
To prepare 1 serving, add 1 sachet (30 g) to 150 ml of cold water in a shaker and shake vigorously. On competition days, take 1 serving before and another during the event. On normal training days, take 1 serving before physical exercise.
Allergy Alert:
Contains milk and soy.
Product Alerts:
This product is intended for adults who perform highly intensive and/or long-lasting physical exercise leading to muscle fatigue and the depletion of glycogen stores in skeletal muscle. High caffeine content (50 mg/100 ml). Not recommended for children, nor for pregnant or breastfeeding women. This product should not replace a varied and balanced diet and a healthy lifestyle. With sugar(s) and sweetener(s). Store in the original packaging in a dry place, avoiding excessive heat, moisture and direct sunlight.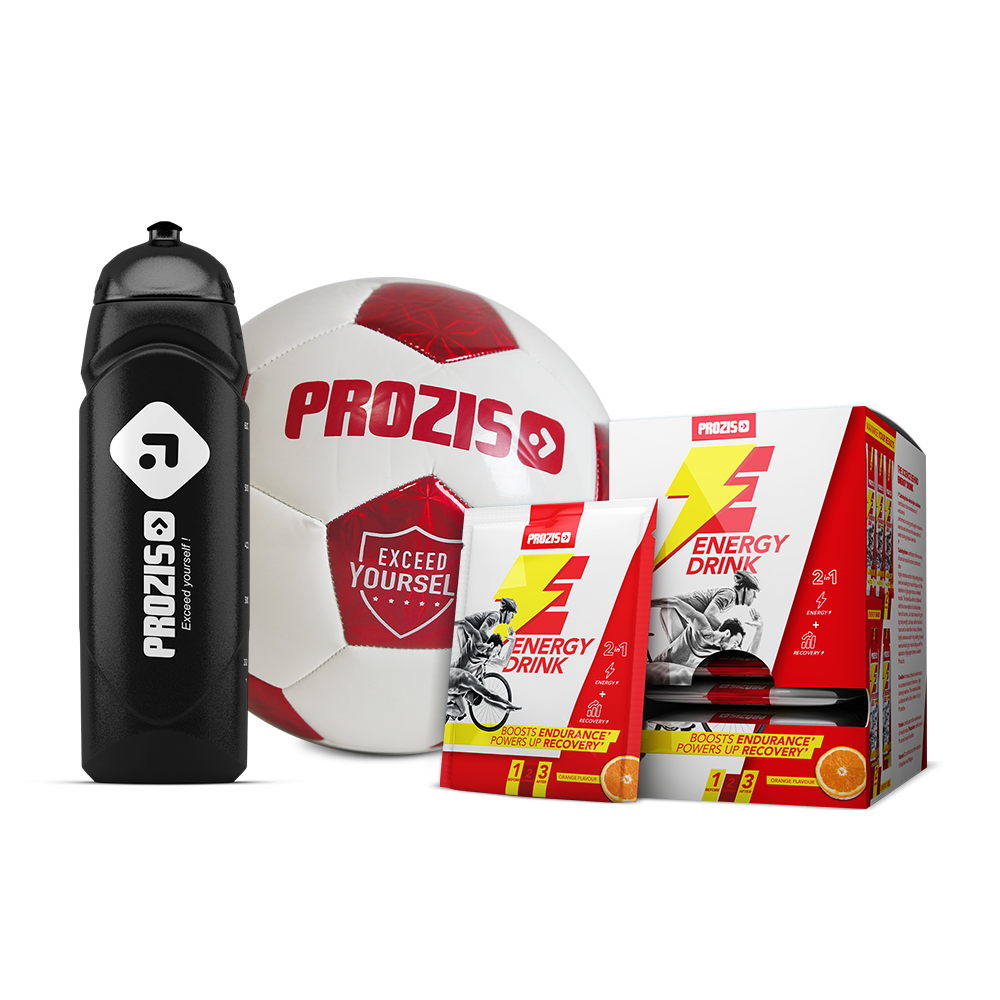 Football Pack 1919
Pack contains
1x - 10 x Energy Drink 30 g

(Flavor Orange)

1x - Prozis Football
1x - Prozis Rocket Bottle 750ml
Please log in to continue!