Description
Nutritional Info
Comments (0)
Select the product to see its description and nutritional chart
Note: We recommend you consult a physician or nutritionist if you have any questions regarding the use of this product. Nutritional information may vary depending on flavour.
* Images presented are merely for illustrative and promotional purposes only. The product's final image may be altered.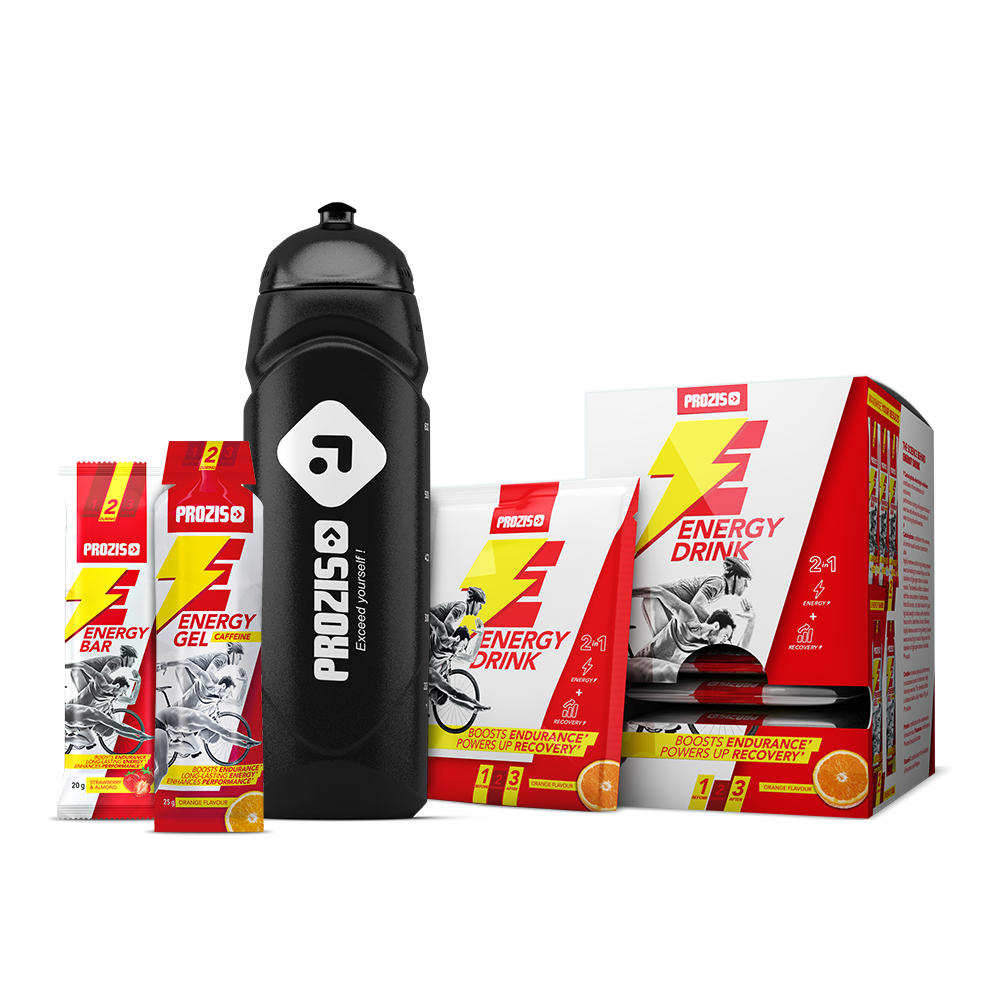 Energy Pack 1890
Pack contains
1x - Prozis Rocket Bottle 750ml
6x - Energy Gel + Caffeine25 g
6x - Energy Bar 20 g
1x - 10 x Energy Drink 30 g

(Flavor Orange)
Please log in to continue!