8ª Corrida Sporting Moniz Pereira
Lisboa, Portugal
1 July 2018
Registrations are now closed.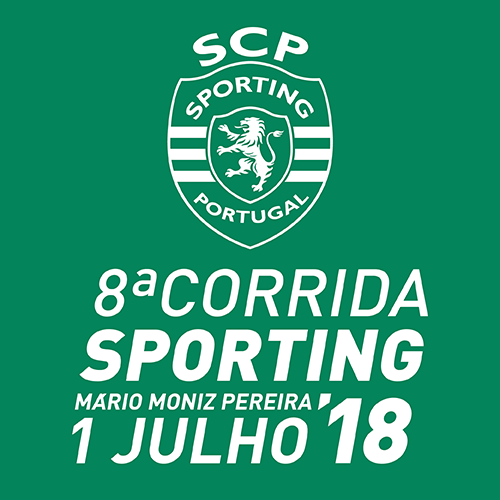 8ª Corrida Sporting Moniz Pereira
Sporting Clube de Portugal will, once again, hold the Corrida Sporting Moniz Pereira, which will complete its 8th edition this year. With the technical organisation handled by Xistarca, this event will take place on July 1st, 2018.
It aims to be part of the anniversary celebrations of the team, which will take place in July. It also aims to give all members, fans and supporters who live far from Lisbon the chance to be part of the event, by allowing them to arrive throughout the day, as the Hike is scheduled for 7 pm and the Run for 8 pm.
Under this framework, which dates back to the 2016 edition, we will certainly have a lot more participants. Book this date and celebrate the Team's anniversary by participating in this huge Sporting party.
Member
Non-Member
Hike 4 km
until June 3rd
€7
€9
from June 4th to June 28th
€9
€11
Run 10 km
until June 3rd
€10
€12
from June 4th to June 28th
€12
€14