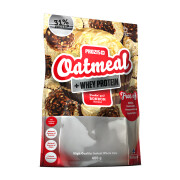 Buy Iso Whey Zero 2270 g and get 12.59 USD back as a coupon. Check here for the remaining rules of the coupon.
Conditions:
Exclusive for product range. View here;
Valid until 2017-07-20;
Limited to 2 use(s) per customer..
Biotech USA
Iso Whey Zero 2270 g
Biotech Iso Whey ZERO truly contains ZERO trans fat and ZERO sugar
Description
Comments (2103)
Best before end:
2020-03-28
Serving size:
1 serving(s) (25.0 g)
Servings per container:
90
5%
94 kcal = 393 kJ
Energy
* Reference intake of an average adult (8 400 kJ/ 2 000 kcal).
** Reference intake not established.

Ingredients
Iso whey zero blend (
Cross-Flow Microfiltered and Ultrafiltered Whey Protein Isolate
,
Amino Acid Complex
(
L-Arginine HCl
,
L-Glutamine
,
L-Leucine
, L-Isoleucine, L-Valine)), Flavor Enhancers (
Glycine
), Cocoa powder, Thickeners (Sodium Carboxymethylcellulose), Salt, Flavors, Palm Fat, Coconut oil, Sweetener (Sucralose, Steviol Glycosides), Vanillin.
Directions: Mix one serving with 200 ml (approx. 7 fl.oz.) of water or skimmed milk. Consume 2 servings daily: 1 serving in the morning and 1 serving after training. On resting days, consume 1 serving in the morning and 1 serving in the evening. Do not exceed recommended dosage.
Warnings:
Consult your health care professional before using this or any dietary supplement. Consult a health care practitioner prior to use if you are pregnant or nursing. Sweetened, bulk liquid products are easy to overdose, pay attention and use the measuring cup. Keep out of reach of children. Store bottle tightly closed between 5-30ºC (41-86ºF) and the relative humidity below 70%. Store in a cool, dry place, away from direct sunlight.
Allergy Alert:
Made in a plant that also manufactures egg, soy and mustard containing foods.
Essencial Amino Acids (EAAs)
10.70 g
Conditionally Essential Amino Acids (CAAs)
6.60 g
Glutamine and Glutamic Acid
Nonessencial Amino Acids (NAAs)
4.70 g
Biotech Iso Whey ZERO truly contains, ZERO trans fat and ZERO added sugar
Biotech Iso Whey ZERO is made with the purest cross-flow micro filtered whey protein isolate (WPI) possible. The extremely high biological value and the ultra high absorption rate of proteins makes Iso Whey ZERO absolutely unique on the market. It's perfect for athletes who aim for ultra-lean muscle gains.
When we say ZERO we mean ZERO
Iso Whey ZERO truly contains ZERO trans fat and ZERO added sugar. No useless or hidden nutrients that could be stored by the body as fat. Only 22g of pure muscle building protein in each serving.
High BCAA, L-Glutamine, EAAs
Manufactured with carefully selected protein sources, the amino profile of Iso Whey ZERO is perfect for real muscle gains. It is high in BCAAs and EAAs (essential amino acids) as well as L-Glutamine, the most important amino acids for building lean muscle mass.
High WPI content
Zero Trans Fat
Zero Added Sugar
Note: We recommend you consult a physician or nutritionist if you have any questions regarding the use of our product. Nutritional information may vary depending on flavour.
* Images presented are merely for illustrative and promotional purposes only. The product's final image may be altered.
Please log in to continue!