Buy XCESS CelluCut 150 mL and find out what special discount we have for you.
VIP-40
Exclusive for product range. View here
Valid until 2019-03-27
Limited to 2 use(s) per customer.
Exclusive for product range. View here
On orders containing over $78.00 in marked products
Valid until 2019-03-28
Xcore
XCESS CelluCut 150 mL
Are you part of the 90% of women who have the uncomfortable problem of cellulite? Xcore has the answer: XCESS CelluCut, the most effective anti-cellulite formula.
Description
Nutritional Info
Comments (675)
FAQ (0)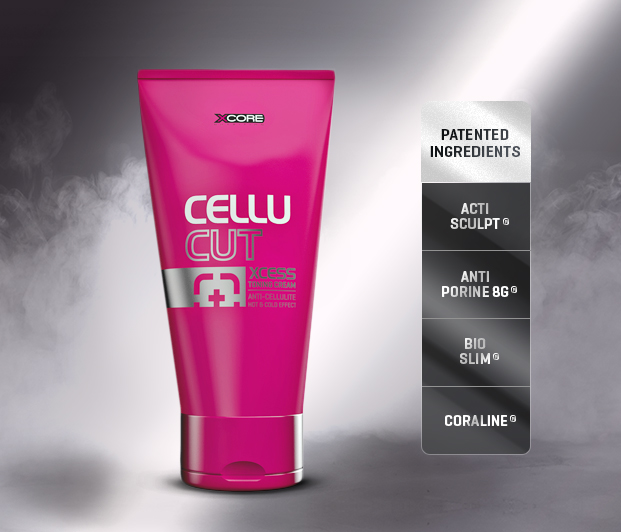 THE MOST EFFECTIVE ANTI-CELLULITE FORMULA
Xcore Nutrition has designed the most powerful ally in the fight against cellulite. The formula contains the best patented ingredients, obtained from the latest clinical trials using in vivo and in vitro tests. Effectiveness is definitely guaranteed.
90% of women have cellulite! Even those who work out and have a healthy diet. In fact, you don't need a lot of body fat to have lumps and bumps on your tights, hips, glutes, abdomen or arms. Cellulite is mainly caused by 2 phenomena: an increase in fat storage and the distortion of the collagen fibres which surround the adipocytes, causing an orange peel effect on the skin.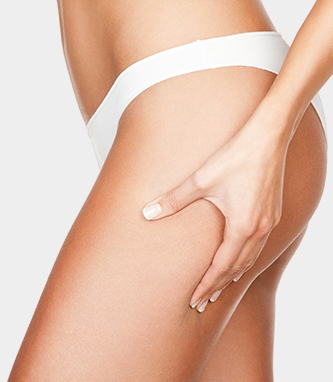 Control your rebel body areas
Xcore Xcess CellCut puts you back in control of your rebel body areas. With a combined hot/cold effect and providing the powerful benefits of patented ingredients ActiSculpt®, Actiporine 8G, Bio Slim®, Coraline®, as well as glutathione and caffeine, Xcess CellCut acts directly on the problem areas in women's bodies.

ActiSculpt® contains two plant extracts with known actives that have been shown to lower fat levels:1 Coleus forskohlii root extract and Commiphora mukul resin extract. It works by stimulating adenylate cyclase and intracellular cyclic AMP (cAMP), to elicit the release of triglycerides in the adipocytes.2 With ActiSculpt® you will say goodbye to all the surplus volume around your buttocks, thighs and hips.

With its unique action mechanism, Actiporine 8G* is the most advanced ingredient against body fat, enhancing lipolysis, increasing fatty acid release by 74% and inhibiting fatty acid synthesis by 27%.3 Besides, Actiporine promotes collagen synthesis and improves blood microcirculation, firming the underlying tissues. It favors not only the elimination of fats, but also the synthesis of collagen to smooth out dimples.

In turn, Coraline®, an extract of the calcified seaweed Corallina officinalis, and Bio Slim®, a natural active ingredient of botanical origin, have shown skin structure benefits, promoting cell oxygenation and helping restore the expected firmness to your thighs, hips, glutes, stomach or arms.4

For even better results, Xcore Xcess CellCut was strengthened with glutathione and caffeine. Glutathione is an antioxidant produced in the body cells, playing a vital role in the protection against oxidative damage. Caffeine is a chemical compound with stimulant properties. Together, these two active ingredients act as a catalyst to burn fat and get rid of the orange peel effect on the skin.

By concentrating these outstanding and scientifically tested ingredients in one single cream, Xcore Nutrition developed one of the most advanced anti-cellulite products in the market. So if you do everything else right, working out and eating well, Xcore Xcess CellCut will give you that extra push you need to achieve the toned body you want.
Xcore Xcess Cell Cut Main Benefits:
• Precise anti-cellulite formula
• Effective combination of patented ingredients: ActiSculpt®, Actiporine 8G, Bio Slim®, Coraline®
• Powerful combined action of glutathione and caffeine
• Targets the problem areas in women's bodies
• Provides a combined hot/cold effect
• Contributes to improved blood microcirculation
• Promotes firmness and cellular oxygenation
• Scientifically tested
Note: We recommend you consult a physician or nutritionist if you have any questions regarding the use of this product. Nutritional information may vary depending on flavour.
* Images presented are merely for illustrative and promotional purposes only. The product's final image may be altered.
Serving size:
1 portion(s) (10.0 ml)
Servings per container:
0
Ingredients
Aqua/Water, Alcohol denat., Propylene Glycol, Menthol, Carbomer, Glutathione, Triethanolamine, Jania rubens extract, Glycerin, Camphor,
Lecithin
, Corallina officinalis extract,
Carnitine
, Escin, PVP, Threonine,
Caffeine
, Theophylline, Tromethamine, Fucus vesiculosus Extract, Laminaria digitata Extract, Equisetum Arvense Extract, Hedera helix Extract, Sodium Benzoate,
Potassium Sorbate
, Dipropylene Glycol, Commiphora mukul resin extract, Coleus Forskohlii (Root), PEG-12 Dimethicone, Phenoxyethanol, CI 17200,
Methyl Nicotinate
, Parfum (Alpha-Isomethyl Ionone, Citral, Citronellol, D-Limonene, Eugenol, Geraniol, Hydroxycitronellal, Hydroxyisohexyl 3 -Cyclohexene Carboxaldehyde, Linalool) .
Instructions for use: Apply a small amount of product on the thighs, glutes, hips and abdominal area once daily before bed, preferably after showering. Spread the gel using circular motions until it is completely absorbed. After a few minutes, a combined warm/cool sensation will be noted and the skin will turn red, possibly with an itchy feeling in the area. For best results, do not rinse off product after application. Wash hands and wrists after each use.
Warnings:
Read instructions before use. Only for topical use. Cosmetic product. Do not swallow. Use only in recommended areas. Do not apply over irritated skin or open wounds. Avoid contact with eyes and mucous membranes. In case of contact wash thoroughly with water. Wash hands and wrists after use. Keep out of reach of children. Do not use on children under 3 years old. It is normal for the skin to become red and itchy after application. If other reaction is observed, discontinue use and consult your physician.
Find the answers to your questions in our FAQ.
Ask a question
Find the answer to your questions about this product in our FAQ.
Please note that any nutritional advice must be given by your physician or nutritionist!
Fill in the form and send us a message:
Important: You may receive an e-mail after filling in this form
Cancel
Your message has been sent. Thank you for contacting us, please wait for a response!
Please log in to continue!