Description
Info and Care
Comments (4568)
FAQ (0)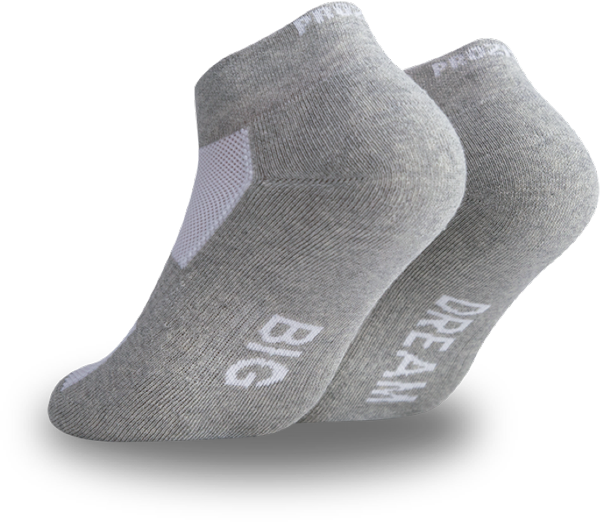 "The perfect fit, wearever I go."
Exceed yourself, wearever U are.
Your comfort begins with the most basic pieces of clothing. Quality standards for comfort depend on the fabrics and the careful selection of materials that give you the flexibility you seek for your daily activities. And that's the part where we enter the picture. We exceeded ourselves so that you can always count on the best, so that you can give your best everywhere you go!
PADDED SOCKS FOR GREATER COMFORT
Don't overlook the importance of comfortable socks! These socks have been manufactured specifically for added comfort padding throughout the day. They will feel like a treat for your feet! Wear them for impact protection in sports or just to stay cosy.
AirTek System
For those who have an active lifestyle and look for comfort in any kind of sports or body-challenging activity, proper cushioning and breathable materials that facilitate perspiration were considered from the beginning as decisive elements. Our perforated panels have been specially designed for greater moisture wicking and evaporation.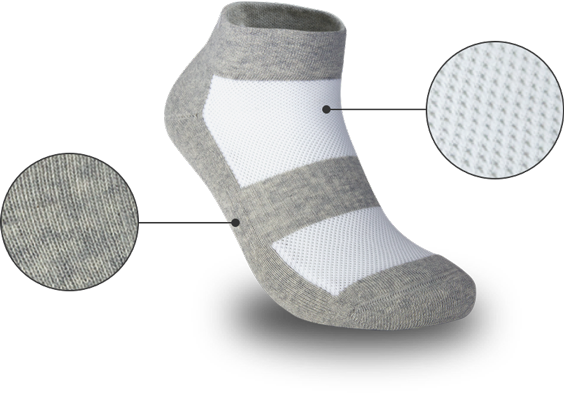 FEEL THE COMFORT
High Cotton
Cotton is one of the most commonly used fibres in clothing. Its soft and comfortable feel does not irritate the skin. It dries quickly and is quite resistant, and can be washed and ironed several times without damage.
Elastane
Elastane is perfect for tight-fitting compression apparel. Its exceptional elasticity and great stretch allow for comfortable wear.
YES, WE CARE!
Our clothing collection is made by certified partners that respect the environment and the workers!
PICK YOUR FAVOURITE COLOUR!
Find the answers to your questions in our FAQ.
Ask a question
Find the answer to your questions about this product in our FAQ.
Please note that any nutritional advice must be given by your physician or nutritionist!
Fill in the form and send us a message:
Important: You may receive an e-mail after filling in this form
Cancel
Your message has been sent. Thank you for contacting us, please wait for a response!
Please log in to continue!