Exclusive for product range. View here
On orders containing over $79.00 in marked products
Valid until 2019-03-26
Description
Nutritional Info
Comments (94)
FAQ (0)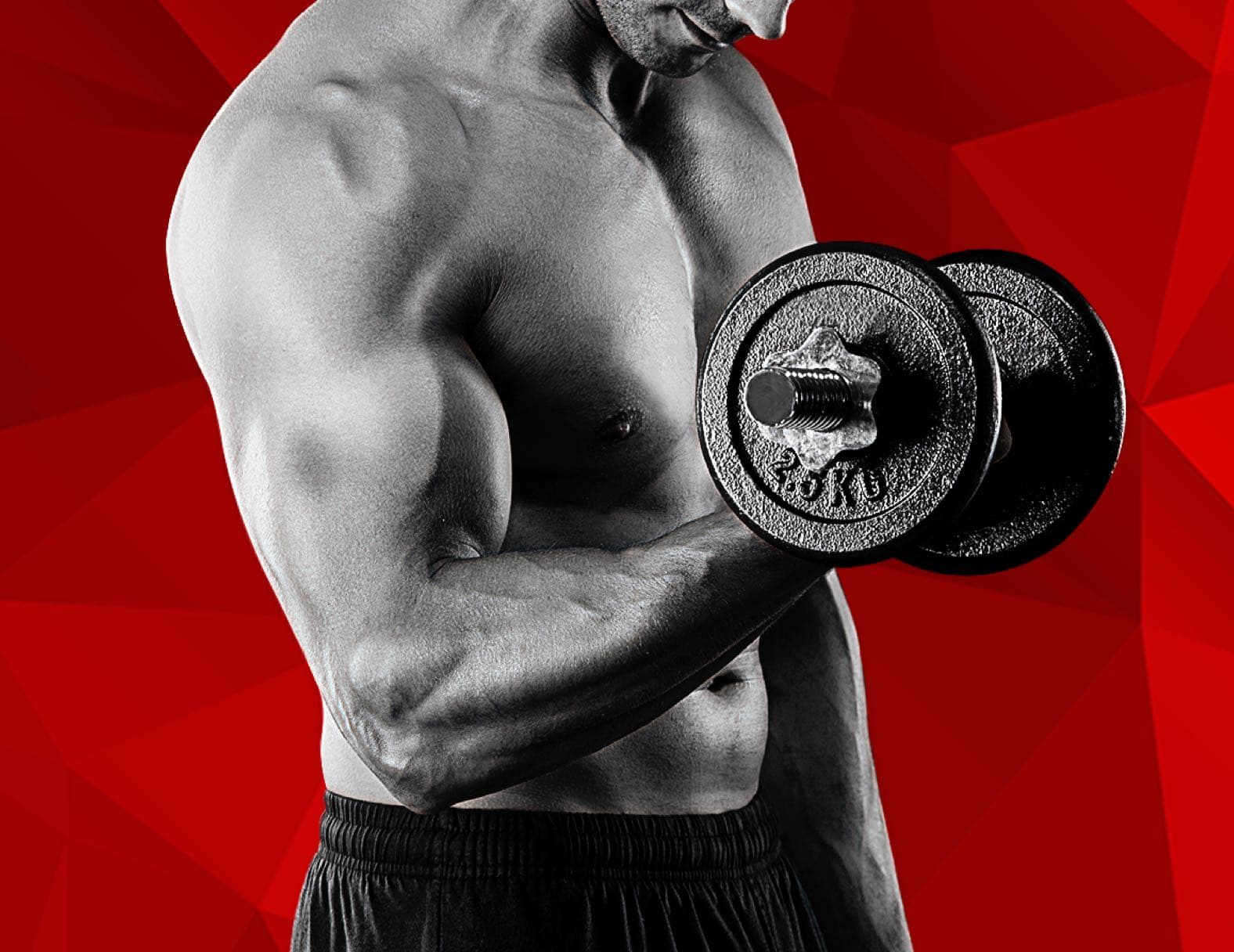 Work hard Replenish with the best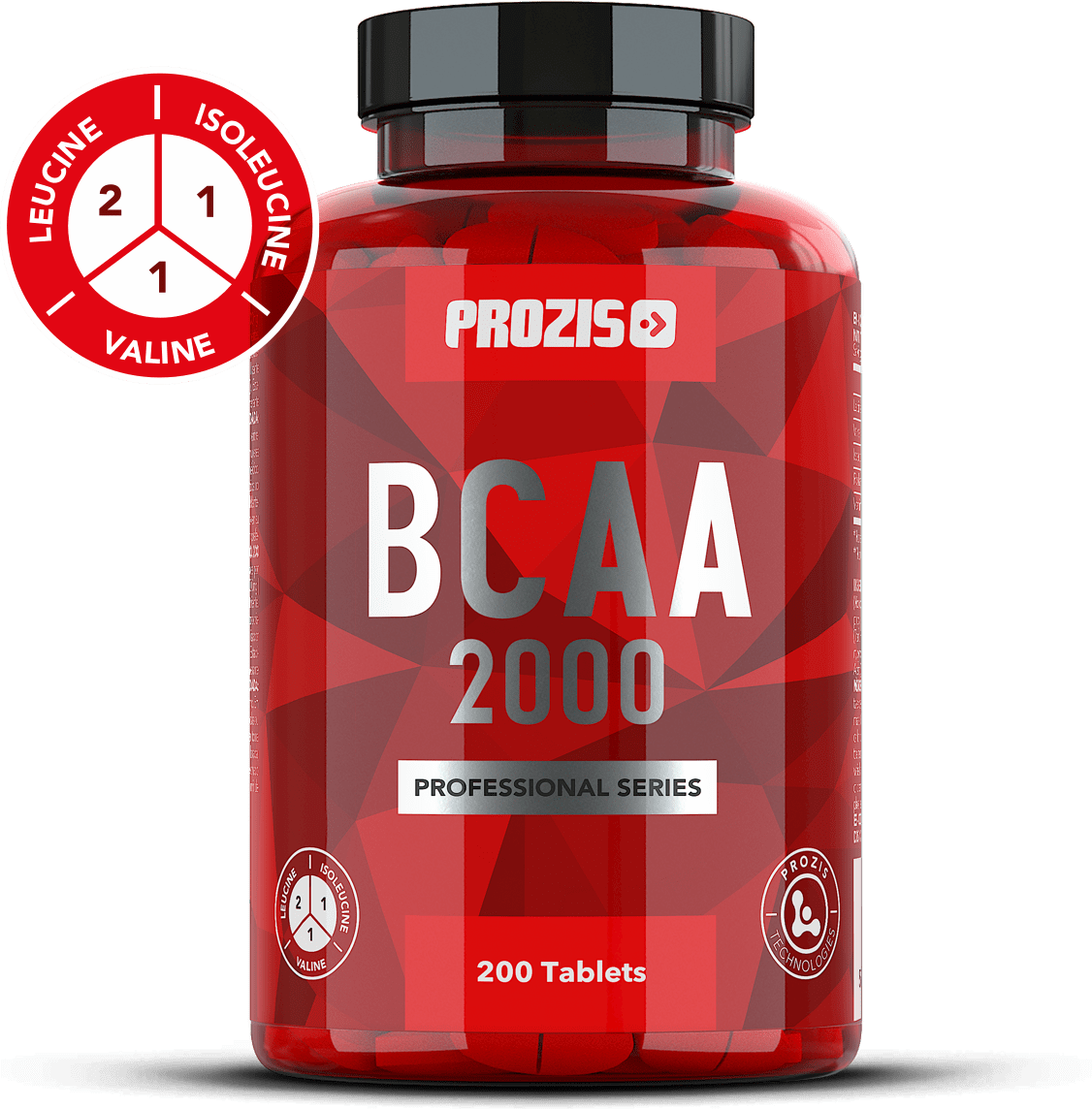 High Purity Tested Ingredients
Enriched with Vitamin B2 and B6
Let's keep it real
You exercise, you work on your muscles, you put your best effort into every training, you get tired, your muscles get sore... but you're up for another turn tomorrow. We know the feeling. Prozis BCAA Professional is a fast-absorbing formula that provides you with three essential amino acids, responsible for the production of 30% to 35% of muscle protein. And as you probably already know, proteins contribute to the growth and maintenance of muscle mass. Besides muscles, bones also depend on protein to keep them functioning normally. The more proteins available, the closer you'll be to your goals.
Now, let's keep it simple
The thing with BCAAs is that the body does not naturally produce them, so you have to get them via food or supplements. If you are an athlete or sports enthusiast with an intense exercise routine, you need to replenish nutrients and energy more frequently, because your body consumes them faster.
Protein
We are all familiar with the importance of proteins for the muscles' appearance and performance, but do you know what they are? A protein is a specific combination of amino acids held together by peptide bonds. The number of amino acids varies, but usually, it does not go beyond 20 per protein molecule. Proteins are one of the most valuable nutrients in our bodies. You rely on them!
BCAA
The acronym BCAAs stands for branched-chain amino acids, which is an amino acid VIP club made up of three members: Leucine, Isoleucine and Valine. Now, why are they so relevant?
Not all amino acids share the same importance when it comes to turning proteins into muscle mass. There are nine amino acids regarded as essential, and Leucine, Isoleucine and Valine are responsible for the production of about 30% to 35% of muscle protein. Proteins are vital for muscle construction.
The importance of BCAAs lies in the way the body metabolises them and the biological processes they trigger. This supplement will get you Leucine, Isoleucine and Valine in a 2:1:1 ratio, respectively. With this formula, BCAA levels are assured, you just need to worry about getting to the next level.
Vitamins B2 and B6
B-complex vitamins are not produced nor stored in the body, therefore you need a daily intake of an adequate dose.
This group of vitamins is involved in the formation of blood cells and supports the normal functioning of the nervous system. Undoubtedly, these vitamins are fundamental to a healthy body, which is why we decided to include them.
Recommended daily intake: 2 servings - 8 tablets
(50 servings per jar)
Instructions - 1 serving
4 tablets
Take before and after workout. On non-training days, take between meals. Lab tested
Backed by quality certificates issued by independent testing labs, the composition of Prozis BCAA Professional hides no secrets from you. TESTED SUPPLEMENT
Tested for a wide range of WADA banned substances for greater safety of use.
Prozis BCAA Professional highlights:
2:1:1 BCAA ratio
Enriched with vitamins B2 and B6
Super concentrated tablets for maximum results
Suitable for every sport enthusiast
Note: We recommend you consult a physician or nutritionist if you have any questions regarding the use of this product. Nutritional information may vary depending on flavour.
* Images presented are merely for illustrative and promotional purposes only. The product's final image may be altered.
Best before end:
2020-10-31
Serving size:
4 tablet(s)
Servings per container:
50
* Reference intake of an average adult (8400 kJ/ 2000 kcal).
** Reference intake not established.

Ingredients
L-Leucine
, L-Isoleucine, L-Valine, Thickener (Microcrystalline Cellulose), Bulking Agent(s) (
Maltodextrin
), Coating (Stabiliser (Hydroxypropyl methyl cellulose), Stabiliser (
Polyvinylpyrrolidone
), Color (Titanium Dioxide)), Thickener (Oxidised starch), Stabiliser (
Polyvinylpyrrolidone
), Anti-caking Agent (
Magnesium Stearate
), Anti-caking Agent (Silicon Dioxide), Riboflavin, Pyridoxine Hydrochloride.
Recommended Daily Portion: Consume 2 servings daily. For best results, take before and after workouts. On non-training days, take between meals.
Food supplement.
Warnings:
Not to be used by pregnant women or children, or for longer periods without consulting a healthcare professional. Do not exceed the Recommended Daily Portion. This product should not replace a varied and balanced diet and a healthy lifestyle. Keep out of reach of children. Store tightly sealed in the original packaging in a cool, dry place, avoiding direct sunlight.
Find the answers to your questions in our FAQ.
Ask a question
Find the answer to your questions about this product in our FAQ.
Please note that any nutritional advice must be given by your physician or nutritionist!
Fill in the form and send us a message:
Important: You may receive an e-mail after filling in this form
Cancel
Your message has been sent. Thank you for contacting us, please wait for a response!
Prozis
BCAA Professional 2000 mg 200 tabs
Prozis BCAA Professional contributes to protein synthesis and provides you with the right nutrients and vitamins. This supplement helps you reach the top!

BCAA Professional 2000 mg 200 tabs
Please log in to continue!