PROMO I Trail Condes De Azevedo
Barcelos, Braga, Portugal
15 September 2019
Registrations are now closed.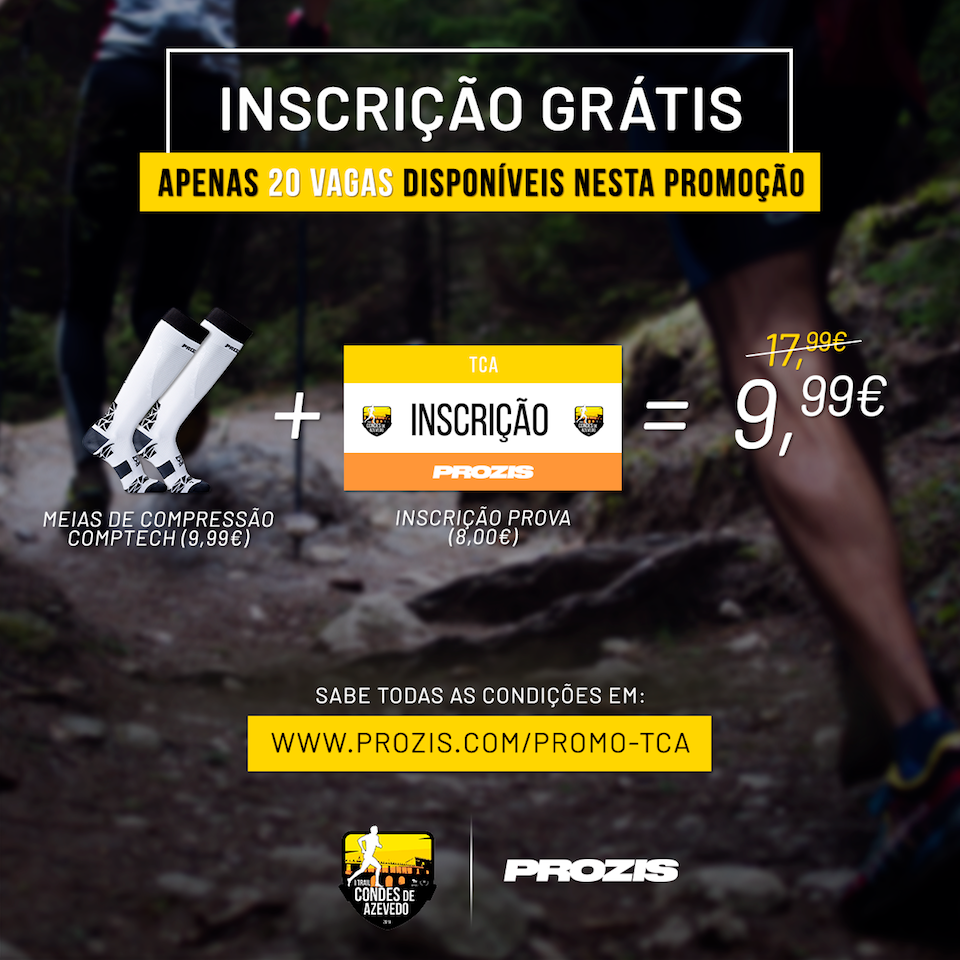 Promo Condes Azevedo
Prozis and the event Trail Condes De Azevedo joined forces to offer you a special promotion!
Be one of the first 20 athletes to register in this event and automatically guarantee for just 9.99€:
- Comptech Compression Socks - Calf White-Black
- Registration in one of the distances of the event
- Only the first 20 paid registrations will be accepted! If you are one of the fastest, you will be contacted to finalize the shipment of the product and the registration in the competition. Don't miss out on this opportunity!

QUESTIONS?
1. If I pay, am I entitled to the product?
- Yes, if you are one of the fastest and finalize your payment, you are automatically entitled to the product and to a bib number in the competition.
2. I finalized the payment, how can I register?
- After the payment is done, you will receive an invitation in up to 48h, to complete your registration in the competition free of charges.
3. Can I register for any distance?
- Yes.
4. How long will I take to receive the product?
- Prozis undertakes to deliver the product in 8 working days.
5. Registrations are closed. What does it mean?
- It means that the number of registrations available for this campaign has been reached.
FAQ
What does the registration include?
-Inscrição numa das modalidades do Trail Condes De Azevedo
-Meias de Compressão Comptech - Calf White-Black

SUPORTE
Mais dúvidas?
A equipa Prozis está sempre disponível para te ajudar. Consulta as nossas FAQ ou telefona-nos!
+351 221 453 030