Please log in to continue!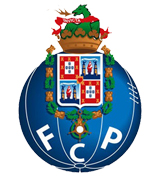 Prozis is the Official Nutrition Partner of FC Porto
Prozis, the European leader in sports nutrition and functional foods, is the Official Nutrition Partner of FC Porto for the sports season 17/18. Throughout the season, we will have several exclusive promotions on this page for the "Portistas".
Only until 22 April 2018:
10% direct discount across the store
+
1 "Every Workout Counts" Shaker + 2 Sachets of 100% Real Whey + 2 Protein Gourmet with orders over €49.
Use the coupon of your team and start winning now!
*Limited to the available stock.
Prozis

and

FC Porto

have joined forces to maximize your performance. Here is the selection of products we have for you:
Energy Pack 1893
by PRO
Pack contains
1x -Prozis Rocket Bottle 750ml
6x -Energy Gel + Caffeine25 g
6x -Energy Bar 20 g
1x -10 x Energy Drink 30 g
£17.37 Buy now
Customer rating and comments
"For me there is nothing to improve, I really like this brand, and off course I recommend to my friends when they want to buy supplements.
Everything ..."
"it took a while to arrive which I totally understand but the product is perfect, moslty for the price.
thanks a lot !"
"Always on time . I love prozis
I used prozis about 3 year. I wish to be sponsored by you on the future ✌💪"