Please log in to continue!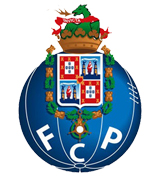 Prozis is the Official Nutrition Partner of FC Porto
Prozis, the European leader in sports nutrition and functional foods, is the Official Nutrition Partner of FC Porto for the sports season 17/18. Throughout the season, we will have several exclusive promotions on this page for the "Portistas".
Use the coupon of your team and get 10% off + these gifts:*

1x Oatmeal + Whey 400 g + 2x 100% Whey Premium 25g + 3x H2O Infusion 9 g with orders of over €40;

All the previous gifts + 1x SuperNova Mixer 9000 - 800ml with orders of over €70.

*Limited to the available stock.
Only until 4 March 2018: fcporto Coupon code
Prozis

and

FC Porto

have joined forces to maximize your performance. Here is the selection of products we have for you:
Energy Pack 1893
by PRO
Pack contains
1x -Prozis Rocket Bottle 750ml
6x -Energy Gel + Caffeine25 g
6x -Energy Bar 20 g
1x -10 x Energy Drink 30 g
£17.37 Buy now
Customer rating and comments
"Prozis é o melhor site / loja para se comprar todo o que se precisa, para uma boa suplementação.
Melhor ainda é ter tudo num site só e rece..."
"I love everything about Prozis. They always have the products that I'm looking for. A massive variety of products to delight me, making easier to fo..."
"Hello,

I was very pleased with the order process, simple and easy.
Already recommended to friends and family.

Regards,
***"