Naším poslaním je dať ti energiu na tvojej ceste za úspechom.
---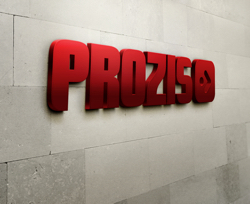 Prozis: Európsky líder v oblasti športovej výživy a funkčných potravín.
Premýšľal(a) si niekedy o tom, ako vznikla Prozis? Odpoveď nájdeš tu! Sľubujeme, že to bude krátky, ale pútavý príbeh. Prozis bola založená v roku 2007, keď sa mladý študent rozhodol odísť z univerzity a začať plniť svoj sen o vlastnej firme, ktorá by poskytovala výživu dôležitú pre zdravie, silu a výkonnosť. Tento sen je dnes skutočnosťou a zrodila sa celosvetovo známa a uznávaná spoločnosť. Prozis je jedným z učebnicových príkladov toho, ako ďaleko to môžeš dotiahnuť ak máš pevnú vôľu a dokážeš prekonávať sám seba. Stále sme súkromná firma s viac než 600 motivovanými zamestnancami a hlavný úmysel majiteľa ostal rovnaký: stále chce zmeniť svet. Hovorí sa, že v jednote je sila a Prozis je toho dôkazom. Vďaka úpornej snahe firma ponúka čoraz viac produktov s mottom "Exceed yourself!" ("Prekonaj sám seba!"). Všetko začalo jedným odvážnym človekom v malej garáži a vďaka jeho nebojácnosti je dnes Prozis tam, kde je. Naše produkty vyrábame vo vlastných zariadeniach, ktoré patria k tým najmodernejším v Európe. Taktiež máme vysoko optimalizovaný a efektívny sklad, z ktorého odošleme okolo 11 000 objednávok denne. Ešte sme ťa neohúrili? Nevadí, to nie je všetko! Vďaka technologickému pokroku v oblasti výrobných procesov a sortimentu viac než 10 000 overených produktov sa spoločnosť Prozis dostala na vrchol. Poháňa nás nadšenie a motivácia a vďaka tomu je Prozis lídrom v oblasti športovej výživy a funkčných potravín. Je to koniec príbehu? Kdeže! Nedávno sme oslávili 11. narodeniny, takže sa ešte len rozbiehame. Dokonca je dosť pravdepodobné, že niektoré údaje v tomto texte už ani neplatia. Kým si čítal, odoslali sme niekoľko stoviek objednávok a a zrodil sa nápad nového produktu. Takže ostaň v pozore! Sľubujeme, že ťa budeme informovať o tom, čo sa deje vo svete športovej výživy, funkčných potravín a doplnkov. Exceed Yourself!
Why do our customers love us?
Quality and certificates:
We care about the quality of what we put out in the market. It's important to us to subject our products to a series of rigorous tests to make sure they live up to their expectations.
More Info
Innovation and efficiency:
The truth is that technology is our fuel. It is our wish to live the future today, which is why we believe technology is the most important factor that helps us grow.
More Info
It's impossible to talk about Prozis' product variety without talking about the all-important factors of price, quality and distinctiveness.
More Info
There's only one way to make sure our price is right: by comparing our products to similar products available on the market. We've done the test, and before you try and guess what the result is, we can confirm you this: Prozis products distinguish themselves by their best price. That's a guarantee.
More Info
Maximum customer satisfaction:
We believe that the satisfaction of our customers comes from a series of distinct, appealing initiatives. Much more than just a brand, our customers see us as partners who satisfy their most demanding needs.
More Info
Logistics centre and delivery:
After an order is placed at Prozis, the time required for it to be sent ranges between just 2 and 16 hours.
More Info
How we get our products to our customers
---
Formula development and product conceptualisation:
The entire process starts with the development of the formulas and the conceptualisation of the product. A multidisciplinary team, consisting of food engineers, nutritionists and scientists, puts in effort every day to guarantee the quality of the Prozis products you consume, and to find new solutions to meet each and every one of your needs. From step one, our goal is to provide you with a variety of innovating and efficient products to help you make your goals a reality.
Suppliers:
We work with the best suppliers to make sure that everything we produce is of the highest quality. Suppliers are not chosen by price, but based on their guarantee that they will help us keep you happy, so that our relationship with you will last for many years to come.
Production:
We use the best ingredients and the most advanced techniques to surprise you with products of world-renowned quality. The technological capacity of our production processes, which incorporate some of the most advanced production equipment, places us on the front line of the market. The software that we use is developed totally in-house and according to our own specific needs, which makes us one of the most efficient companies in the world.
Logistics centre:
Our logistics centre entails 45,000m2 of pure technology. The average preparation time for an order placed on the Prozis website - from the moment the order is placed until everything is fully packed - is only two minutes. We have total traceability of each and every product in our warehouse, from the moment of order placement until the time when you receive it at your home.
Shipping:
Every day, we process over 8000 orders. Our products are properly packed and shipped in sealed boxes to ensure that they arrive at your address in perfect condition. After orders are placed, they are generally dispatched in 2 to 16 hours, so that you never need to go without your Prozis products.
Ecological sustainability
---
This aspect has become really important to us, which is why all Prozis packaging materials are 100% ecological and 100% recyclable. 99% of the waste material at Prozis is processed and used in recycling. Every week we recycle about 400 kg of plastic, roughly 2 metric tonnes of wood, and over 8 metric tonnes of cardboard.
Customer service
The Prozis Customer Service department includes native speakers from the several countries where the company is active every day. 20 countries are represented at our customer care centre. That's how we guarantee greater cultural proximity and, above all, maximum efficiency when addressing your needs. Any questions you'd like to ask us? Contact us!