Buy AQUAE Kettle and find out what special discount we have for you.
VIP-40
Exclusive for product range. View here
Valid until 2020-04-07
Limited to 1 use(s) per customer.
Available in stock
Free shipping
Description

Manuals and Documentation

Comments (12)

FAQ (0)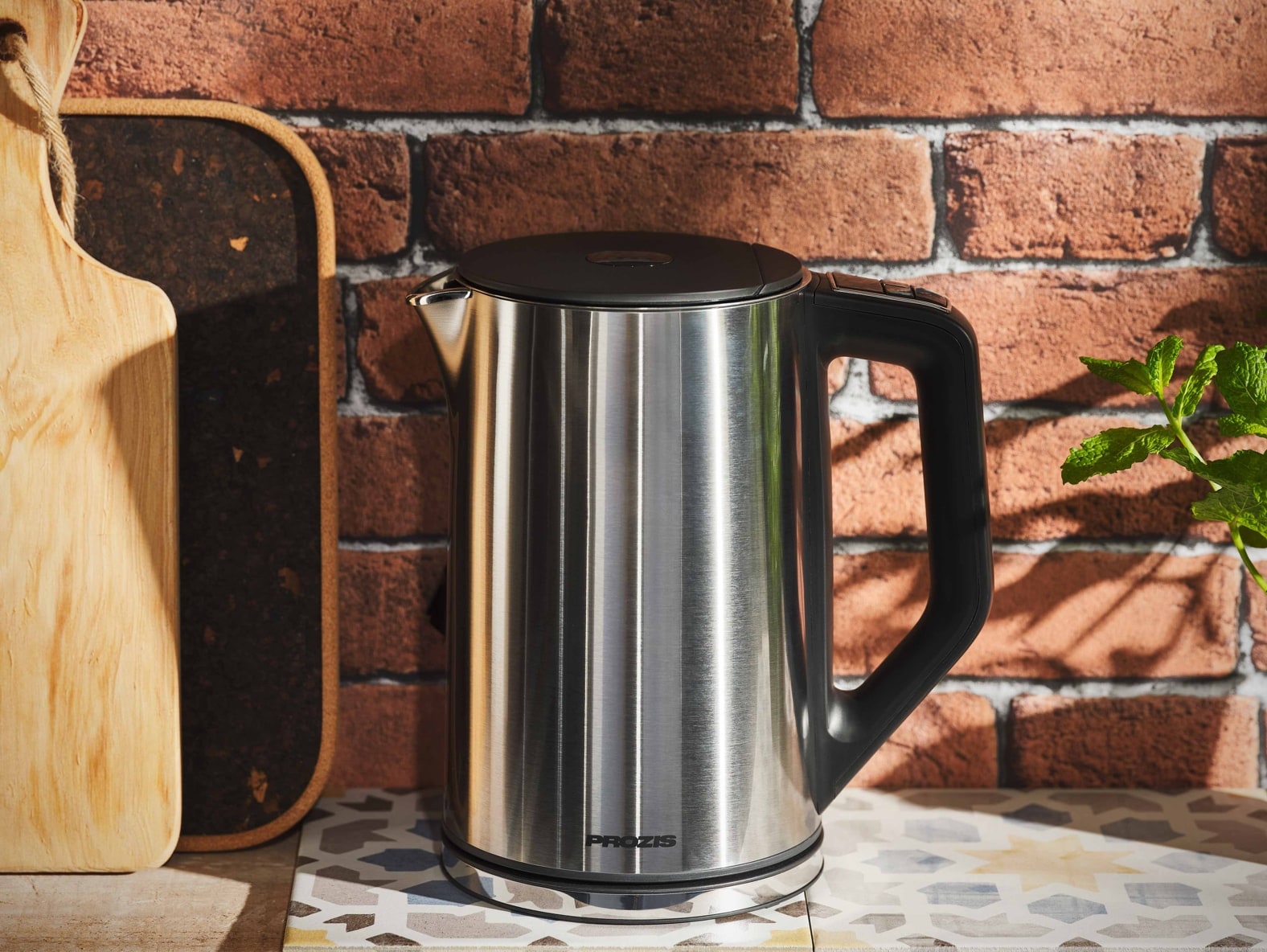 In the kitchen at full steam!

Keep-Warm Function

Adjustable Temperature

Double-Wall Technology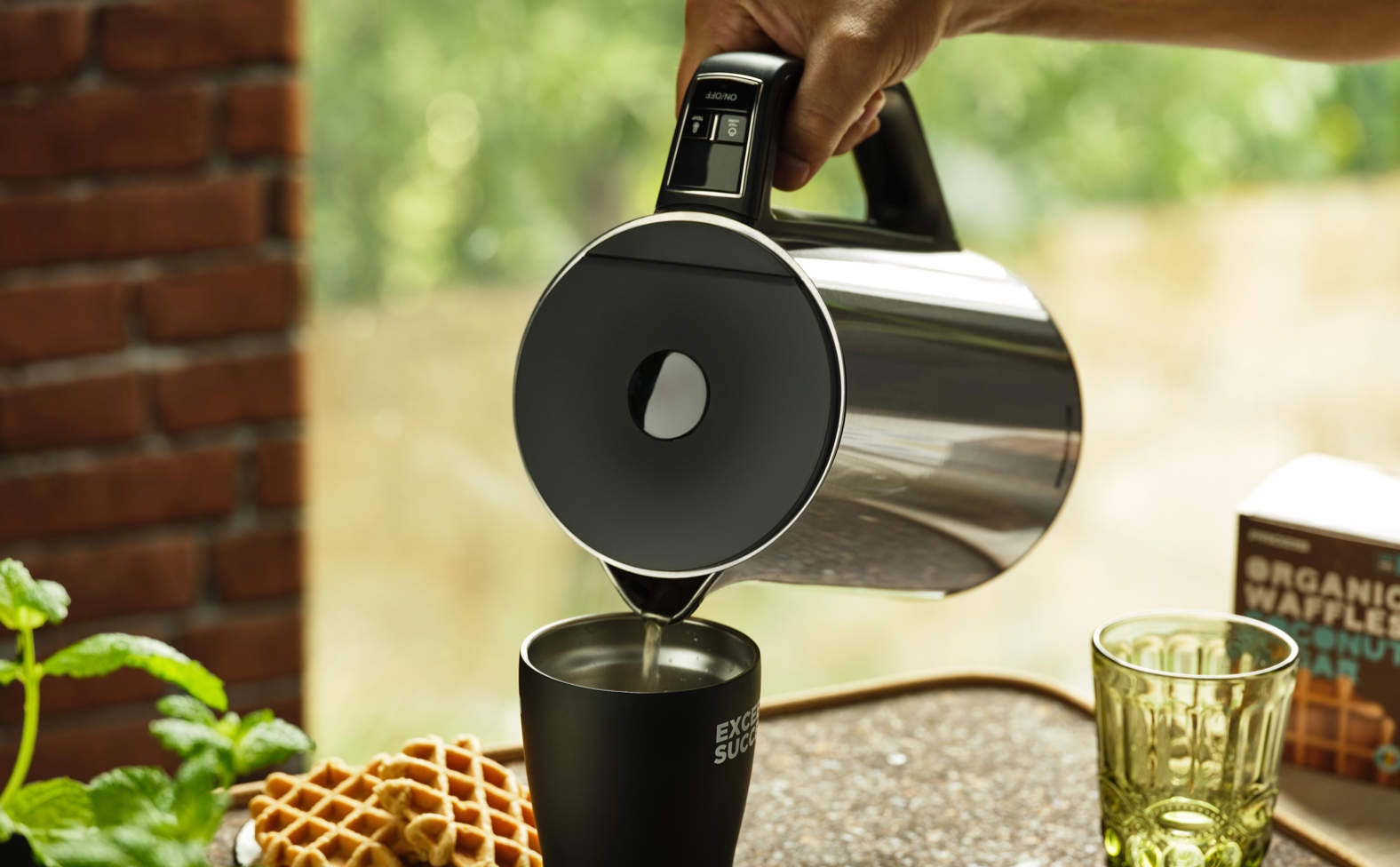 Trendy and handy.

We all know the importance of a kettle in the kitchen! That special recipe is still only half cooked and you know you have to add a cup of hot water to make it truly al dente. You can't disappoint your guests, right? Or maybe you simply need a cup of hot water to enjoy your 5 pm tea. Whatever the task, a handy kettle makes it a lot easier and faster!
Did you know that...
By adding cold water during cooking, you can delay the cooking process and compromise the quality of the end result you want.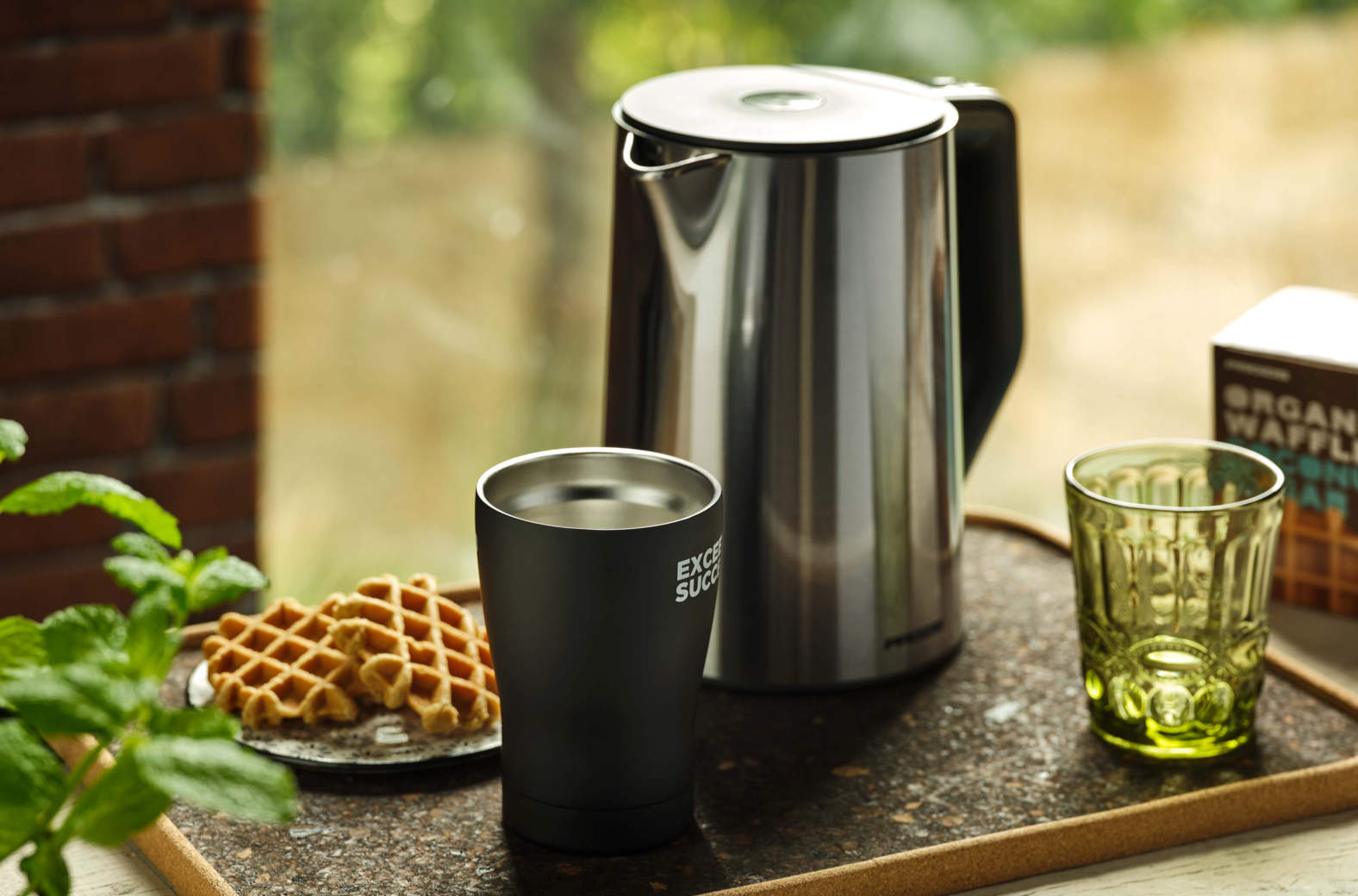 Aquae Kettle, a Must-Have.

Prozis Aquae Kettle combines quality with a modern design. Sturdy and simple to use, this kettle is a must in any kitchen.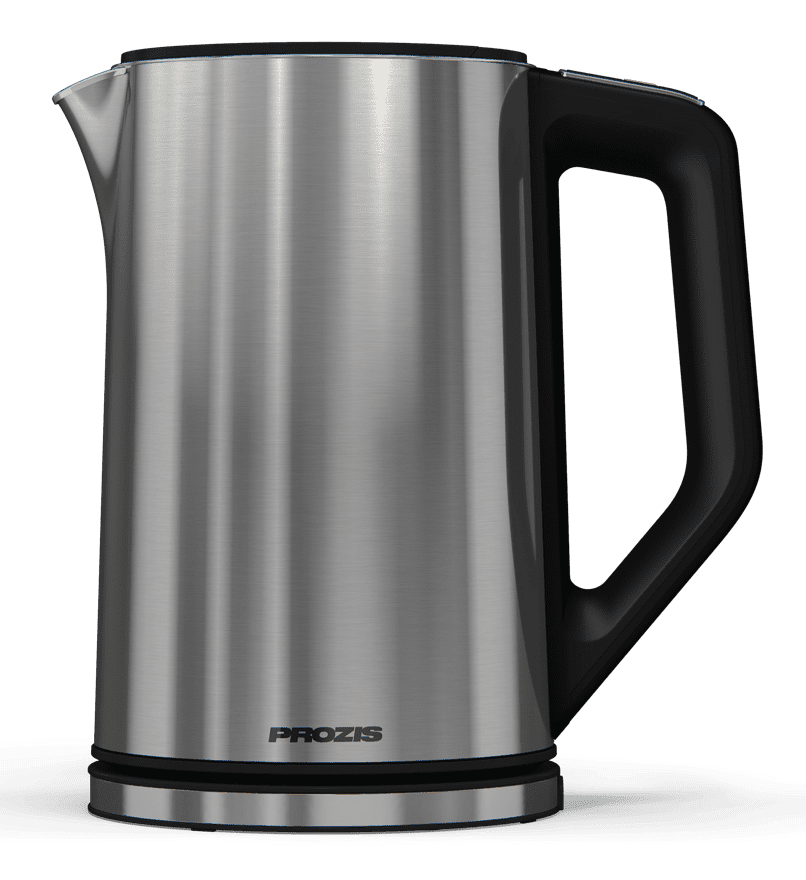 Food Grade
304 Stainless Steel

BOILING POINTs.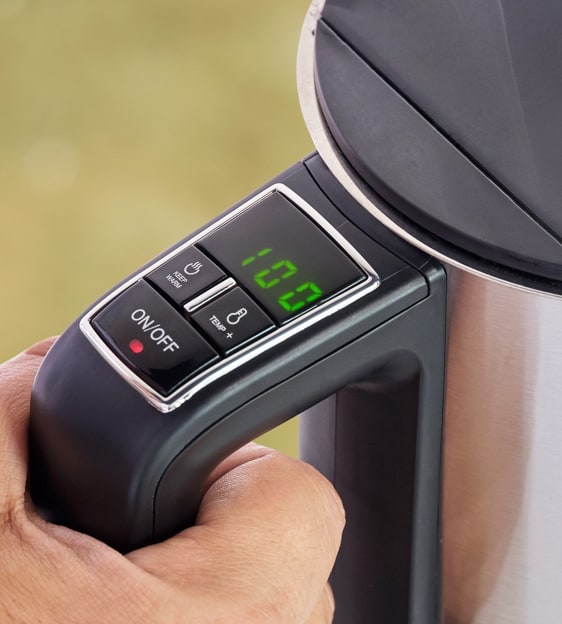 • Digital Display
Indicates the temperature
• Keep-Warm Function
Maintains the temperature for 30 minutes
• Adjustable Temperature
Choose any temperature between 35ºC and 100ºC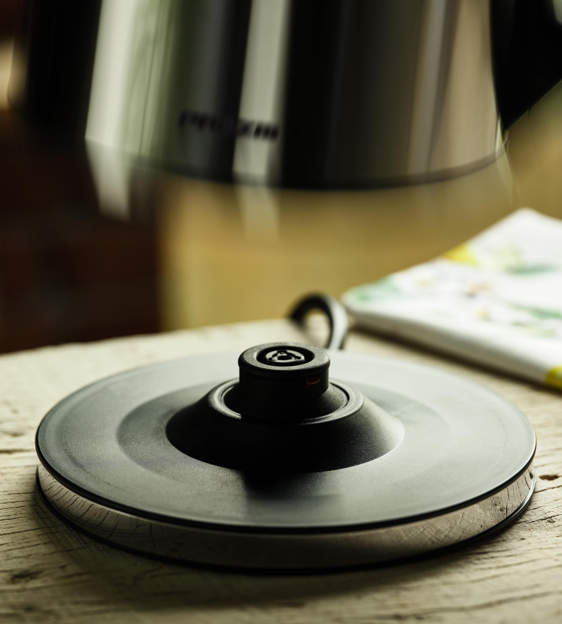 • Sturdy Support
A solid base for long-lasting performance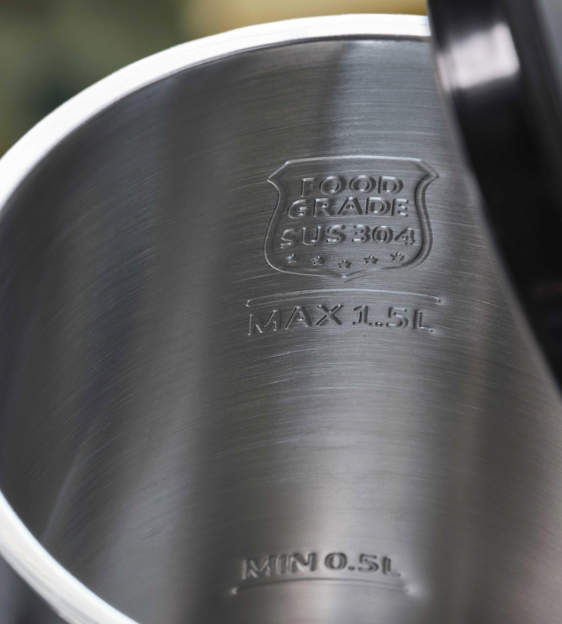 • Food Grade 304 Stainless Steel
Durable corrosion-resistant features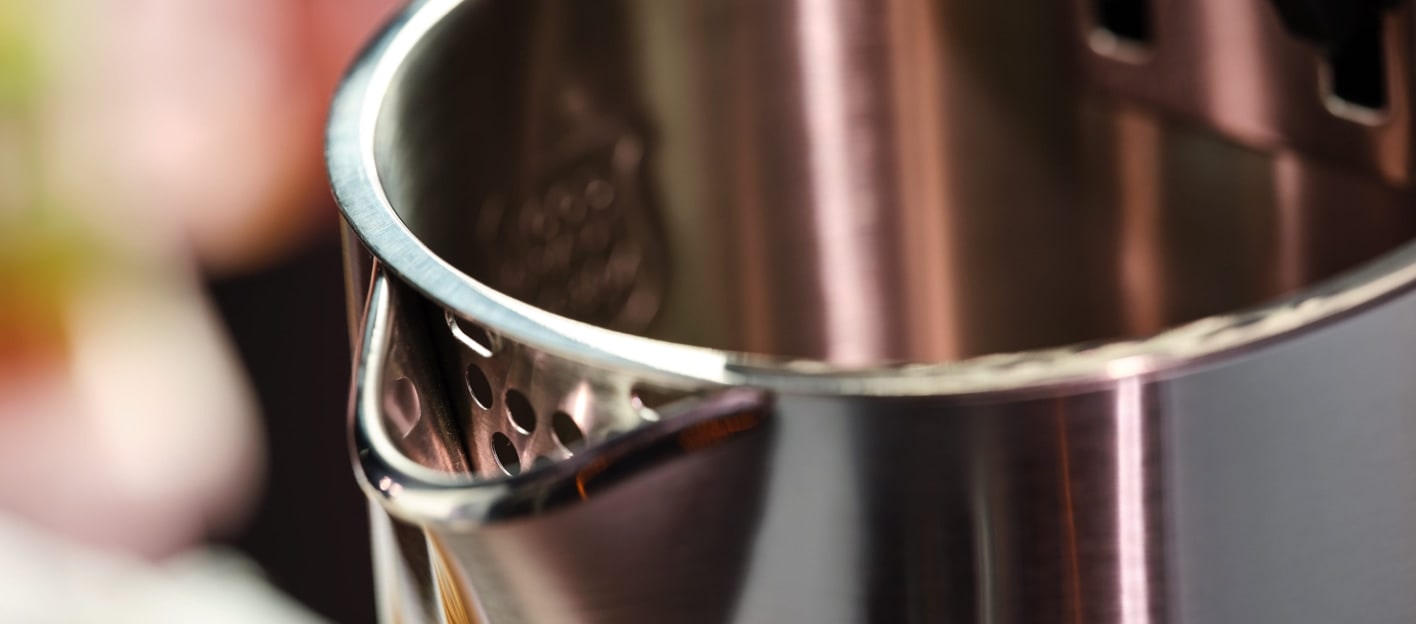 • Double-Wall Technology
Double-wall technology reduces the outer surface temperature. Even when the water is boiling, the outside of the kettle is only at about 38.5ºC, a temperature that will still allow you to pick up the kettle comfortably and without hurting your fingers!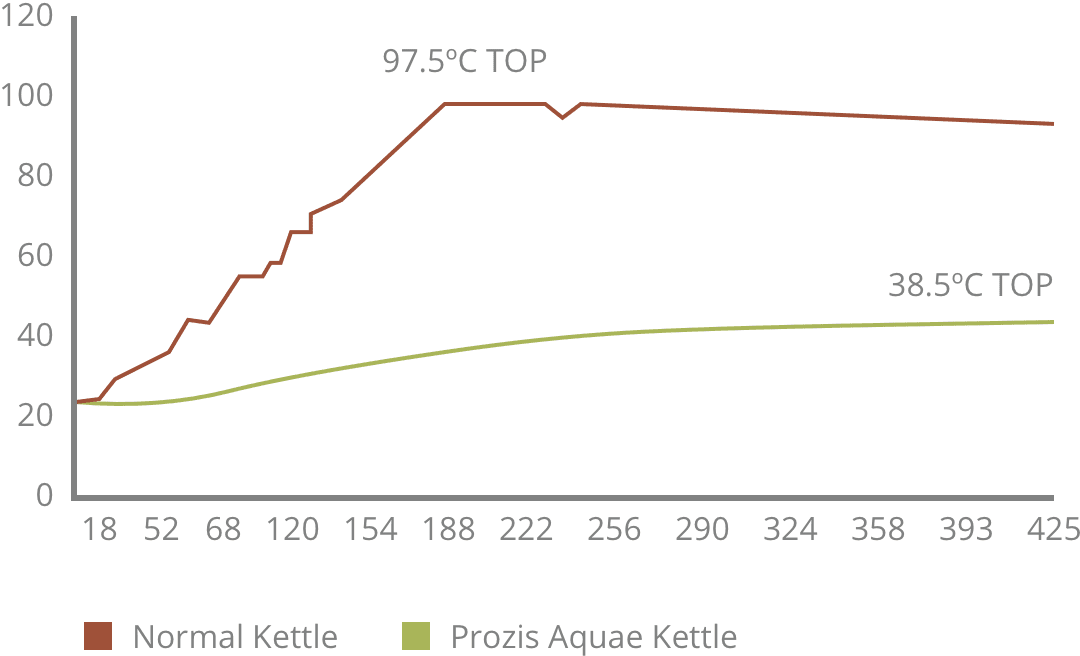 A few things you hot-a-know!

Always use fresh tap water. Do not ingest any water that has been inside the kettle for longer than one hour. Do not try to boil cooled-down water again. Always pour the old water away. Microbes could have formed in it!
Turn your kitchen into a HOT sPOT!

Weight: 1.36 kg
Dimensions: 154 (L) x 226 (W) x 234 (H) mm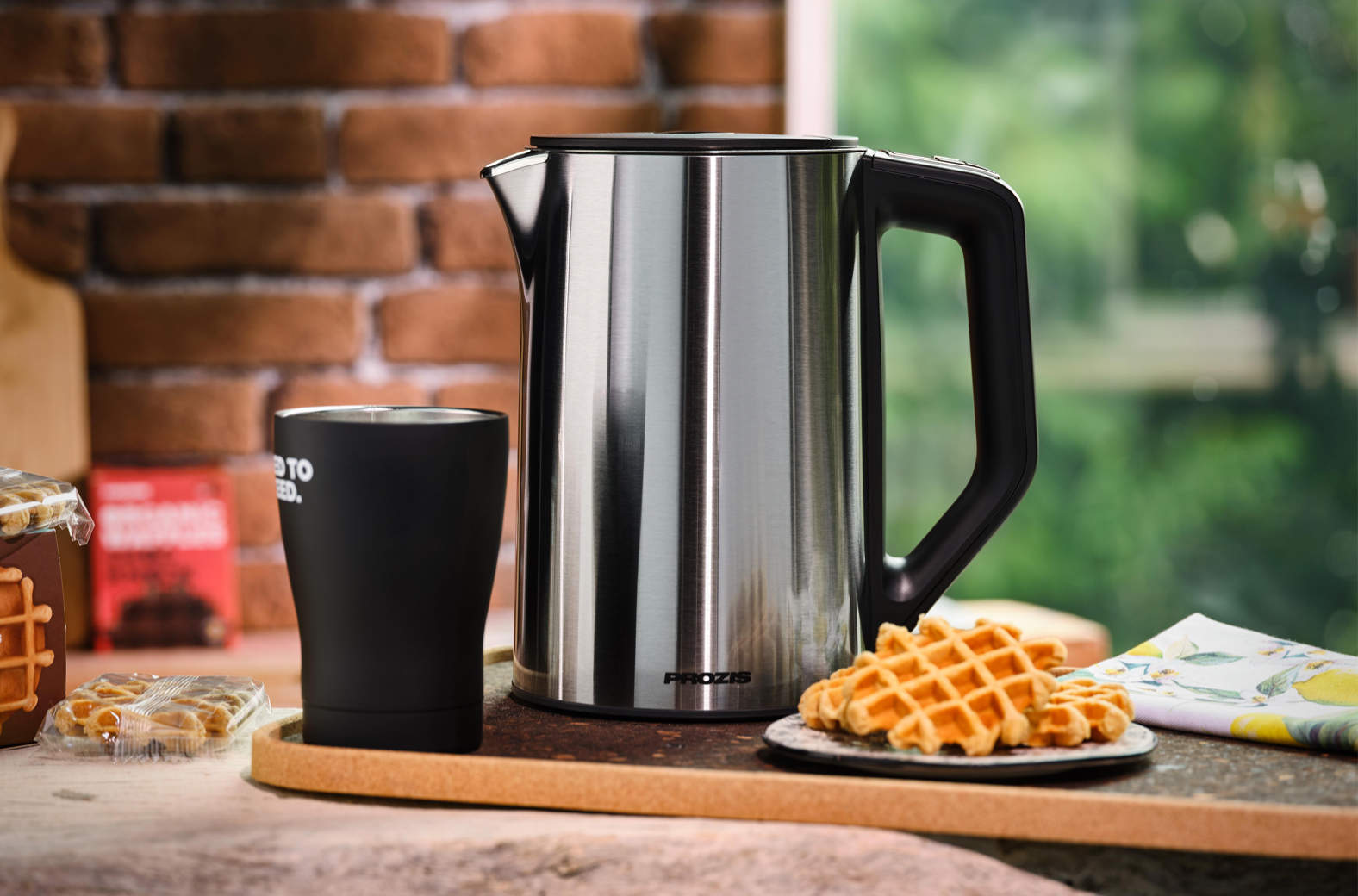 Inside the Box:

• 1 x Prozis Aquae, which includes:
• 1 x Kettle
• 1 x Base
• 1 x User Manual
AQUAE - EU Declaration of Conformity (DoC)
Updated on: 2019-11-22 - 77.08 KB
Download
---
User Manual
Updated on: 2019-09-06 - 345.21 KB
Download
Find the answers to your questions in our FAQ.
Ask a question
Find the answer to your questions about this product in our FAQ.
Please note that any nutritional advice must be given by your physician or nutritionist!
Fill in the form and send us a message:
Important: You may receive an e-mail after filling in this form
Cancel
Your message has been sent. Thank you for contacting us, please wait for a response!
AQUAE Kettle
In the kitchen at full steam! With the Prozis Aquae Kettle, you can count on a handy kettle that makes things a lot easier and faster, whatever the task!

AQUAE Kettle
Please log in to continue!