Description
Nutritional Info
Comments (8718)
FAQ (0)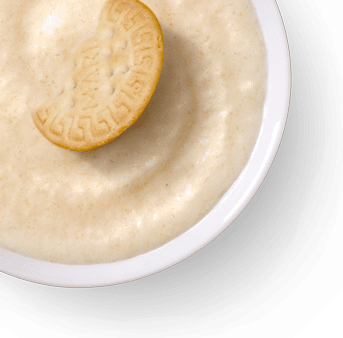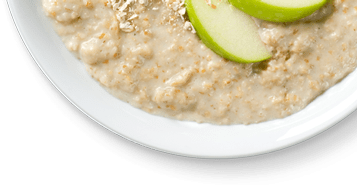 Wholesome whole oats
If there is one cereal that no bodybuilder or strength athlete should go without, that's definitely oats. A delicious and versatile breakfast cereal, oats provide sustained energy and a whole array of important nutrients that will keep your system running at optimal performance. Not all oats are the same when it comes to the nourishment they provide, though. In that regard, whole oats are even better than refined oats, since besides the grain's endosperm they contain the germ and bran for even greater nutritional value.
Protein*

14g

Carbs*

55g

Sugars*

1.1g

Beta-Glucans*

4g
*Values per 100g serving (chocolate flavour)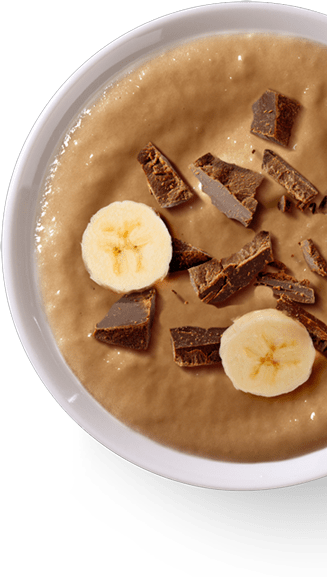 Great grains for gains & brains
Oats are the perfect food for you if you lead an active life, thanks to their high content in low-GI carbohydrates. When consumed before training, oats set the stage for intense physical activity by supplying you with a constant energy flow. For that reason, it is one of the most popular pre-workout foods among athletes. But also if you are getting ready for another day at the office, oats are one of the best options to maintain a well-functioning body and a sharp mind throughout your day. Yet another significant benefit of whole oats in comparison to refined oats, is that they are higher in fibre. Regardless of what type of person you are or what goals you have, there's always something to be gained from eating oats!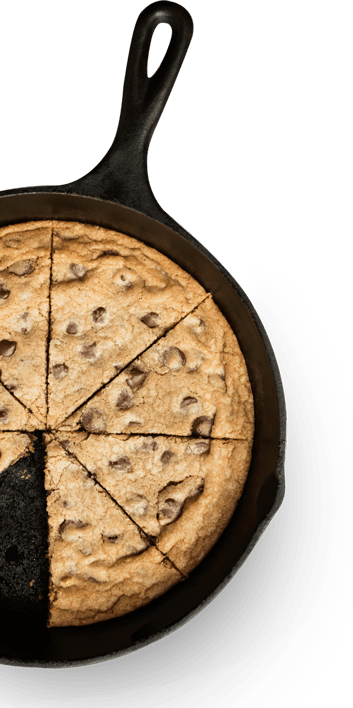 Fit frying pan cookie
1 egg
2 tbsps instant oats
2 tbsps almond flour
1 tbsp sucralose powder
A few drops of vanilla essence
1 tbsp 70% cocoa chocolate chips
3 minced hazelnuts
Mix all ingredients, except the chocolate and hazelnuts. Put the dough in a small skillet and top it with hazelnuts and chocolate. Leave on low heat for 2 minutes, then turn over, press and cook for another 2 minutes.
And... ready!
Mix Prozis Instant Oats with:
Water

Milk

Yoghurt

Juice

Smoothies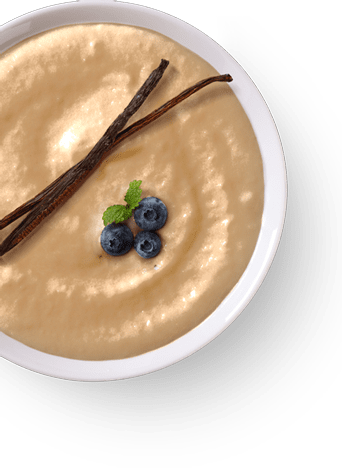 A grain of truth
What not everyone may be aware of, is that oats are also a source of protein, healthy fats, and a special group of polysaccharides named beta-glucans. These beta-glucans have been shown to lower blood cholesterol levels, and it is known that high cholesterol is a risk factor in the development of coronary heart disease. This beneficial effect can be obtained via a daily intake of 3 g of beta-glucans from oats.
Practical and palatable
With Prozis Instant Whole Oats, you get all these health benefits in one single, convenient package, ideal for whipping up a complete breakfast in an instant. It's available in several different flavours, each more mouthwatering than the other, as well as in an unflavoured version that is great to add to dishes for an extra nutrient boost.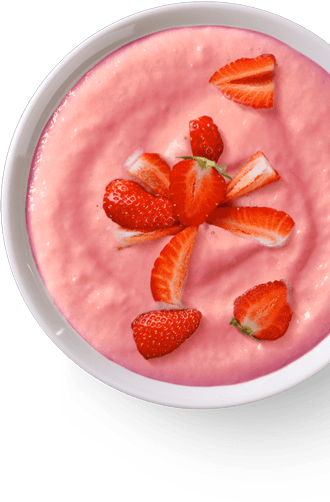 Prozis Instant Whole Oats Highlights:
Unadulterated oat product
High in dietary fibre
Source of protein
Contains beta-glucans that help maintain normal cholesterol levels
Popular among sportspeople of all types
Instantised for easy mixing
Suitable for vegetarian and vegan diets
Note: We recommend you consult a physician or nutritionist if you have any questions regarding the use of this product. Nutritional information may vary depending on flavour.
* Images presented are merely for illustrative and promotional purposes only. The product's final image may be altered.
Best before end:
2021-04-30
19%
370 kcal = 1548 kJ
Energy
* Reference intake of an average adult (8400 kJ/ 2000 kcal).
** Reference intake not established.

Ingredients
Whole oats powder, Flavoring, Sweetener (Sucralose), Color (Beetroot Red), Acid (Citric Acid) .
Allergy Alert:
Contains oats. May contain traces of rye, wheat, barley, milk, egg and soya. With sweetener. This product should not replace a varied and balanced diet and a healthy lifestyle. Store in the original packaging in a dry place, avoiding excessive heat, moisture and direct sunlight.
Find the answers to your questions in our FAQ.
Ask a question
Find the answer to your questions about this product in our FAQ.
Please note that any nutritional advice must be given by your physician or nutritionist!
Fill in the form and send us a message:
Important: You may receive an e-mail after filling in this form
Cancel
Your message has been sent. Thank you for contacting us, please wait for a response!
Prozis
Instant Whole Oats Powder 5000g
The perfect ally for your meals and snacks! Prozis Instant Whole Oats Powder is an unadulterated oat product suitable for vegetarian and vegan diets that's a great source of protein and high in dietary fibre. Let's taste the different flavours?

Instant Whole Oats Powder 5000g
1x - Instant Whole Oats Powder 1250 g
1x - Instant Whole Oats Powder 1250 g
1x - Instant Whole Oats Powder 1250 g
1x - Instant Whole Oats Powder 1250 g
Please log in to continue!