Description

Comments (19)

FAQ (0)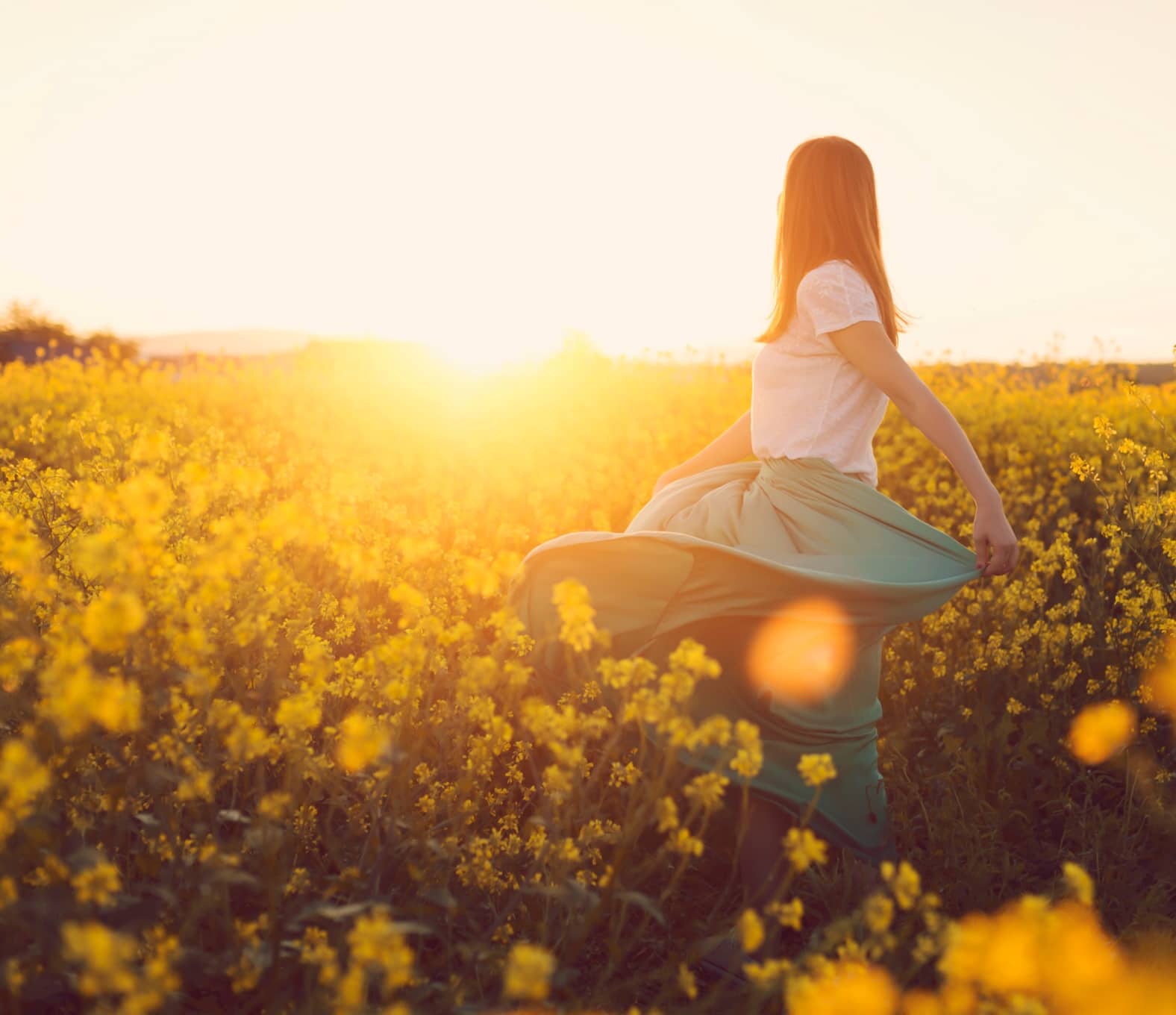 From Nature
to Nurture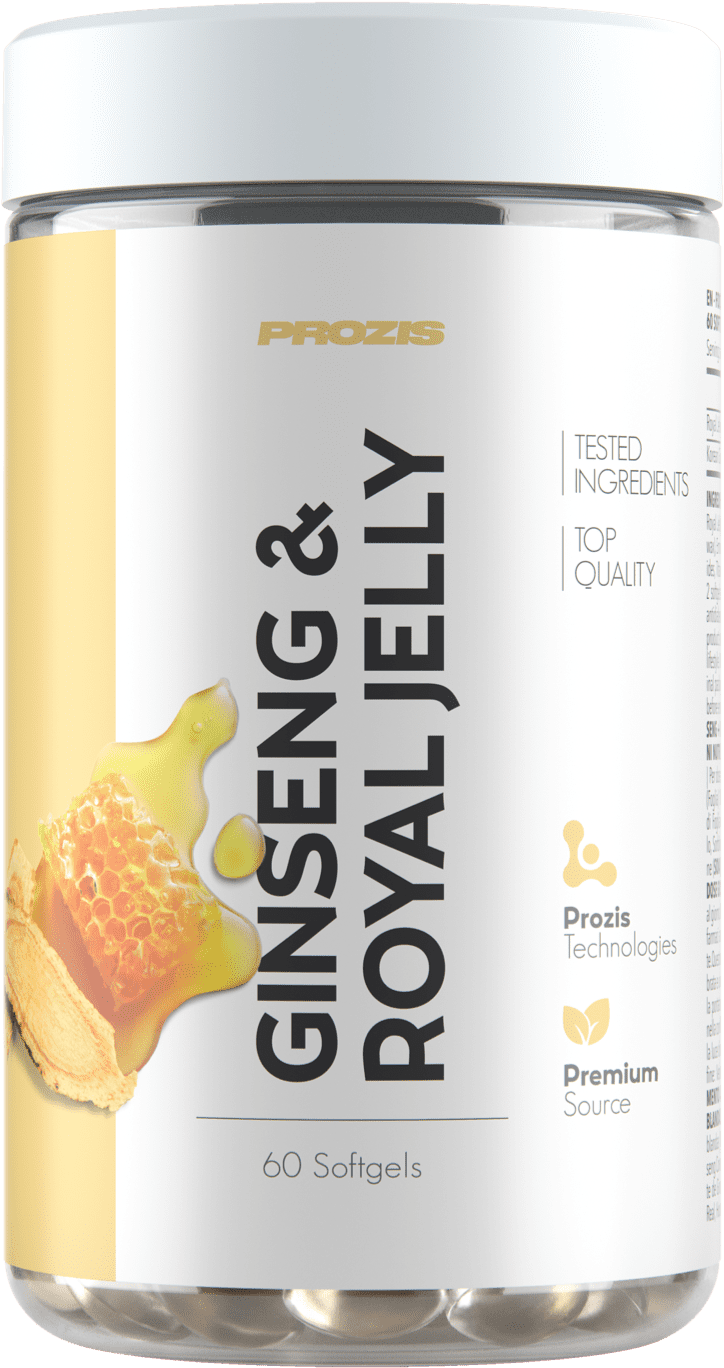 Ginseng from Panax ginseng
Tested ingredients
Leaf up your spirit
Prozis combined the effects of ginseng with royal jelly in a supplement extracted from nature's wisdom.
Ginseng is the name of a plant with remarkable properties, scientifically known as Panax ginseng. This supplement harvests a variety of active components called ginsenosides, with a unique chemical structure, from the plant's leaf.
Korean ginseng, or simply ginseng, is a slow-growing, short plant with fleshy roots. It's been used in traditional Chinese medicine for centuries and gained popularity in Western countries.
The queen of nutrition
Royal jelly, as the name suggests, is a jelly-like substance produced by worker bees to feed the larva that will later become their queen bee. It's somewhat poetic that the queen is conceived by those that are going to become its subjects.
After having ingested pollen, worker bees produce royal jelly in their heads and feed it to only one of the many larvae in the hive. This larva is the chosen one and, as a consequence, will grow more and have a longer life span than regular worker bees.
Royal jelly is a compound rich in proteins, fatty acids, and carbs.
If royal jelly is capable of turning a larva into a queen, imagine what it can do for you! Discover its effects – start today!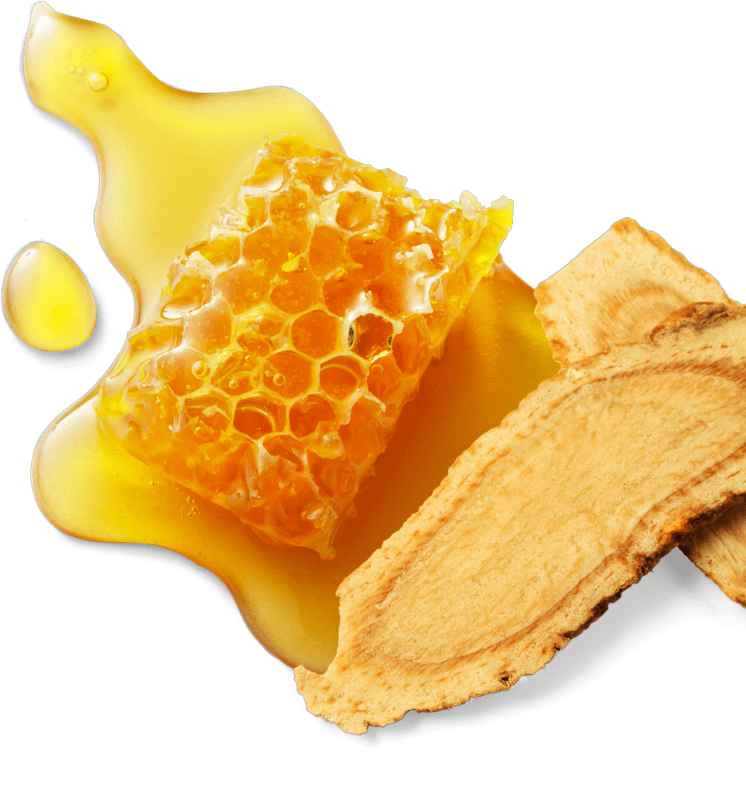 Lab-tested
Subjected to rigorous tests in advanced labs, this product is guaranteed to be of the highest quality.
For What?
With Prozis Ginseng & Royal Jelly, you are not only providing your body with the properties of a remarkable plant but also taking advantage of the synergistic outcome of its combination with royal jelly, a golden substance created by bees. The softgels make it easy to ingest – start today!
For Whom?
Prozis Ginseng & Royal Jelly was developed to complement the balanced and varied diet of people with a demanding lifestyle. This supplement is an alternative way to enjoy the properties of ginseng and royal jelly.
Prozis Ginseng & Royal Jelly highlights:
Extracted from the leaves of Panax ginseng
Easy-to-take softgels
Contains royal jelly
* Images presented are merely for illustrative and promotional purposes only. The product's final image may be altered.
Find the answers to your questions in our FAQ.
Ask a question
Find the answer to your questions about this product in our FAQ.
Please note that any nutritional advice must be given by your physician or nutritionist!
Fill in the form and send us a message:
Important: You may receive an e-mail after filling in this form
Cancel
Your message has been sent. Thank you for contacting us, please wait for a response!
Ginseng + Royal Jelly 60 softgels
Prozis Ginseng & Royal Jelly is a supplement extracted from nature's wisdom. Enjoy the properties of these tested ingredients in convenient softgels!

Ginseng + Royal Jelly 60 softgels
Please log in to continue!