Description
Nutritional Info
Comments (0)
FAQ (0)
TURN UP THE VOLUME!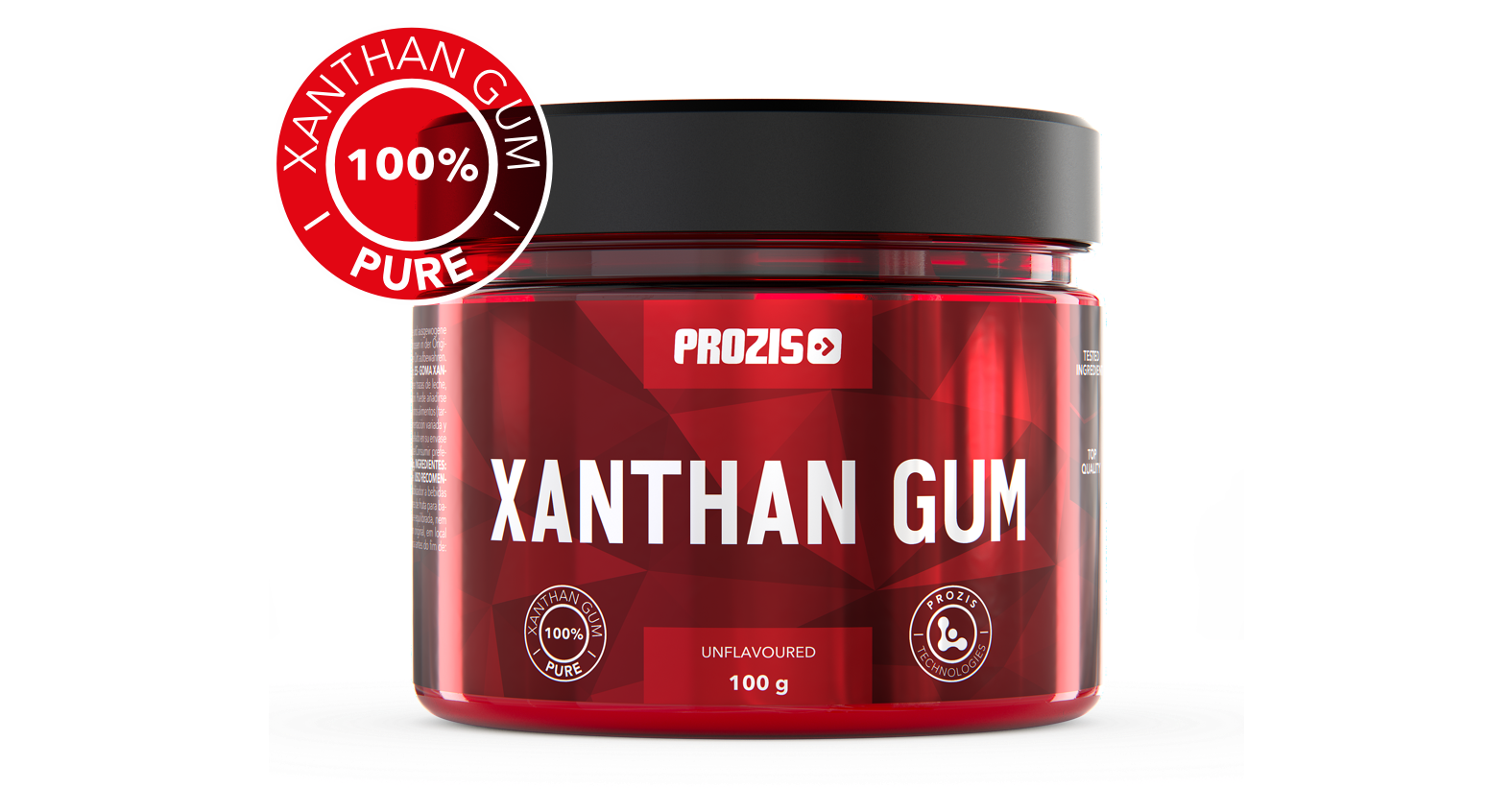 Tested Ingredient
Top Quality
That special ingredient to improve dough texture and volume.
Are your baked goods lacking volume and consistency? Xanthan Gum is a soluble fibre that can be used as a thickening agent for food. Similar to gelatin but completely vegan, it's great for cooking and baking, especially for people with food restrictions. Your recipes will be bursting with flavour, volume and texture! Give this gum a try!
Yummy gummy!
Xanthan Gum is great for replacing the gluten in traditional flour, to help improve food structure and reduce crumbling. Make sure to mix it with dry ingredients as it is more difficult to combine with liquids. If your gluten-free flour doesn't contain xanthan gum, we recommend adding ¼ tsp to every 150 g of flour. Check this fit suggestion!
Flaxseed and Orange Bread
150 g rice flour
50 g flaxseed
50 g maize starch
1 tsp baking powder
1 tsp Xanthan Gum
5–6 egg whites
2 eggs
3 large oranges
1 tbsp honey
Salt to taste
1. Place all the dry ingredients in a bowl.
2. Add 2 eggs and 1 tbsp of honey.
3. Mix it all while adding the juice from the oranges.
4. As the dough becomes creamy, add the whipped egg whites. Gently mix it all together.
5. Grease a springform pan with coconut or olive oil, and place the dough inside.
6. Top it all with flaxseed and some orange zest.
7. Preheat the oven (180°C) and cook the bread for about 40 minutes, until golden brown.
8. Let it cool before cutting!
Reach your fitness goals
This natural ingredient is produced by fermenting glucose or sucrose using Xanthomonas campestris. It is ideal for baking, and key to achieving a balanced lifestyle as a soluble fibre. Be closer to your fitness goals! Lab tested
Backed by quality certificates issued by independent testing labs, the composition of Xanthan Gum hides no secrets from you.
Great sauce of fibre!
Want to give your sauce that extra richness and depth that would normally be achieved using cream, butter or eggs? Xanthan Gum is the answer! If you're mixing it with liquids, try blending it with a bit of oil before adding the milk, for better taste and texture! The more you add, the thicker it will become!
Gumming it all up:
Soluble fibre
Ideal to increase volume and texture when baking
Suitable for vegan and vegetarian diets
Note: We recommend you consult a physician or nutritionist if you have any questions regarding the use of this product. Nutritional information may vary depending on flavour.
* Images presented are merely for illustrative and promotional purposes only. The product's final image may be altered.
Best before end:
2019-12-31
Serving size:
1 teaspoon(s) (5.0 g)
Servings per container:
20
Ingredients
Xanthan Gum (E415) .
Suggested Use: For food. It can be added as a thickener or stabiliser to drinks (fruit juices and smoothies) and other foods (cakes, sauces, fruit spreads, etc).
May contain traces of milk, soy, egg and gluten. This product should not replace a varied and balanced diet and a healthy lifestyle. Store tightly sealed in the original packaging in a cool, dry place, avoiding direct sunlight.
Find the answers to your questions in our FAQ.
Ask a question
Find the answer to your questions about this product in our FAQ.
Please note that any nutritional advice must be given by your physician or nutritionist!
Fill in the form and send us a message:
Important: You may receive an e-mail after filling in this form
Cancel
Your message has been sent. Thank you for contacting us, please wait for a response!
Please log in to continue!