Available in stock
Free shipping
Description

Manuals and Documentation

Comments (34)

FAQ (0)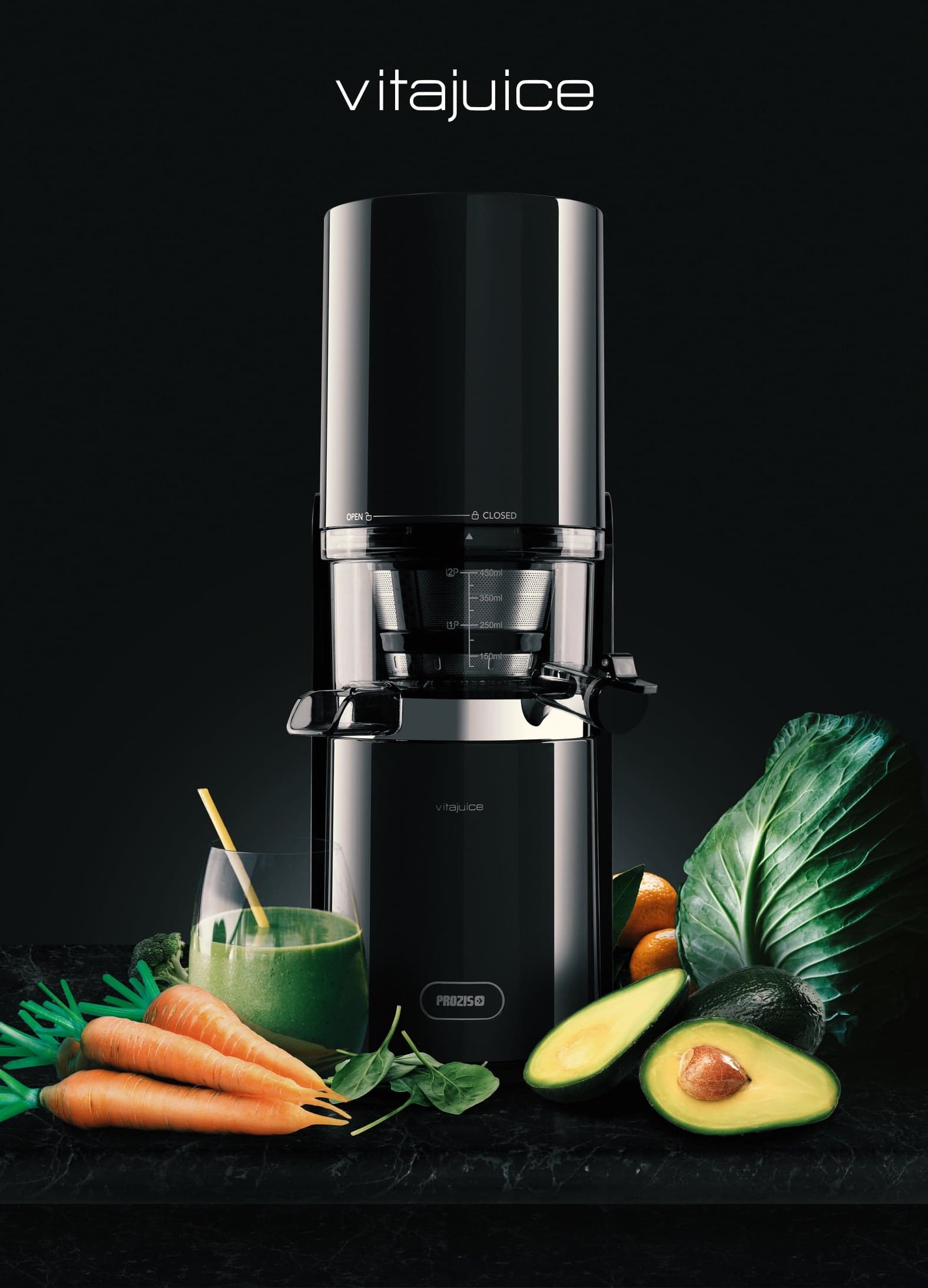 Your freshly-juiced vitality boost
Time to wind down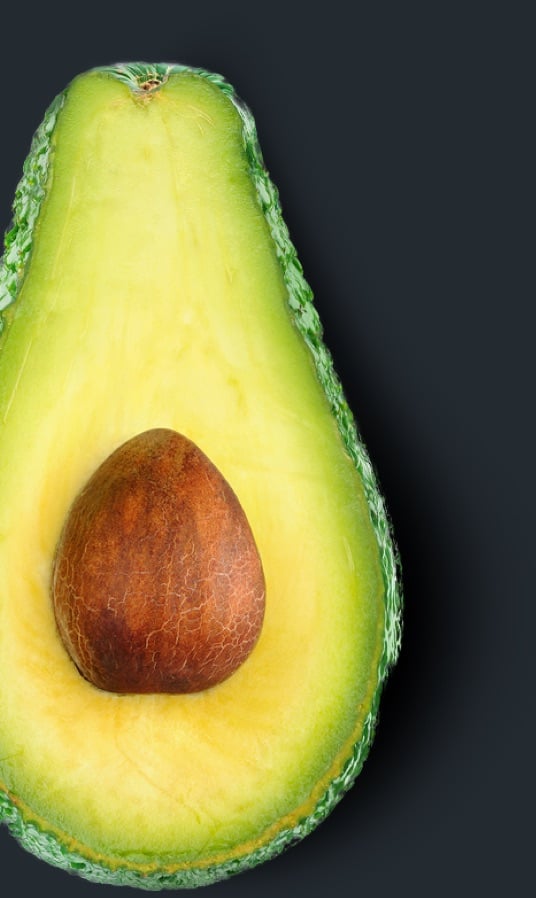 With the world today seemingly moving ever faster around us, and the accelerated rhythm of everyday life, many people feel it's time for a turning point. A counter-movement that gives people time to unwind and remember the things that are really important in life, like proper hydration and nutrition, to name but a couple.
For those who believe they could do with a turning point of their own, Prozis Vitajuice is just what they need. The preparations coming out of this versatile slow juicer are bursting with nutrients as well as flavour, and provide an excellent means to wind down after a long day full of commotion.
Use the Vitajuice to make your own juices, smoothies, sorbets, but also vegetable drinks and dips like humus or guacamole. It processes all sorts of hard and soft fruits, leafy greens and fibrous vegetables, and even nuts and seeds.
Preparations aplenty
Detox smoothies

Juices

Vegetable drinks

Gazpacho

Sorbets

Guacamole

Humus
The superiority of slow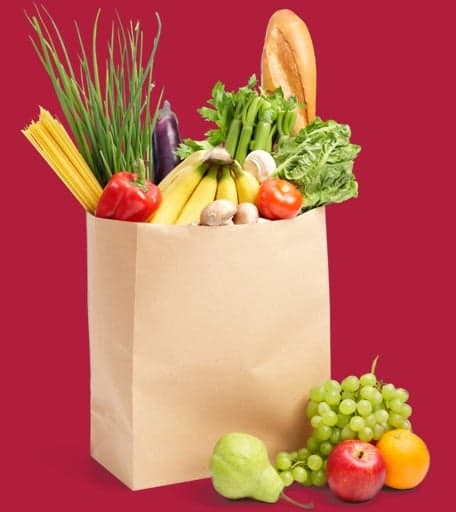 There are numerous reasons to opt for fresh, home-made juice rather than what's sold in stores. The ingredients are as fresh as you can get them, and you won't ingest any additives such as sugar unless you add them yourself. And for the price of one glass of fresh orange juice at a café, for example, you can likely make several in the comfort of your own home.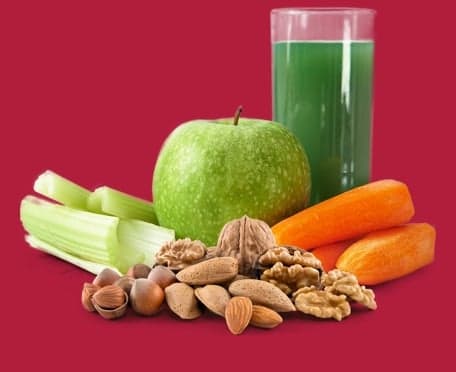 Prozis Vitajuice is what's called a masticating slow juicer, a juicer class known for its ability to extract more and higher-quality juice than many other juicer types out there, even from notoriously tough ingredients!
Developed according to the principle that taking one's time yields the best results, it calmly "chews" on the ingredients so that they release their flavourful and nutritious juices, neatly leading the juice into one container and the pulp — which in itself can also make for a fantastic recipe ingredient – into another.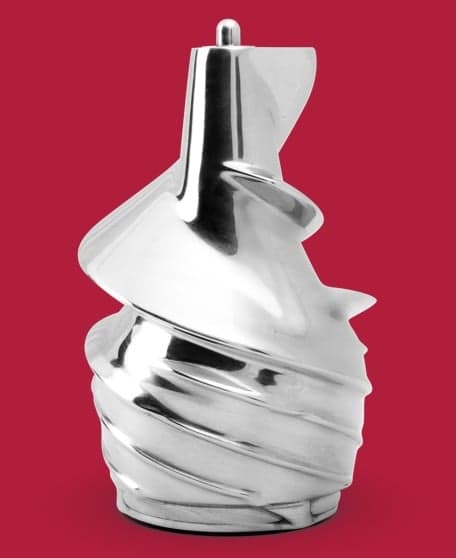 Because of the slow juicing process, significantly less heat is generated, resulting in a higher-quality juice. The stainless steel auger can even be cooled beforehand for maximum nutrient preservation. Moreover, the reduced oxidation can result in longer shelf life for preparations you don't consume immediately.
The unique juicing process allows harder-to-extract but nonetheless invaluable nutrients, like those from leafy greens and softer fruits, to be transferred into the juice.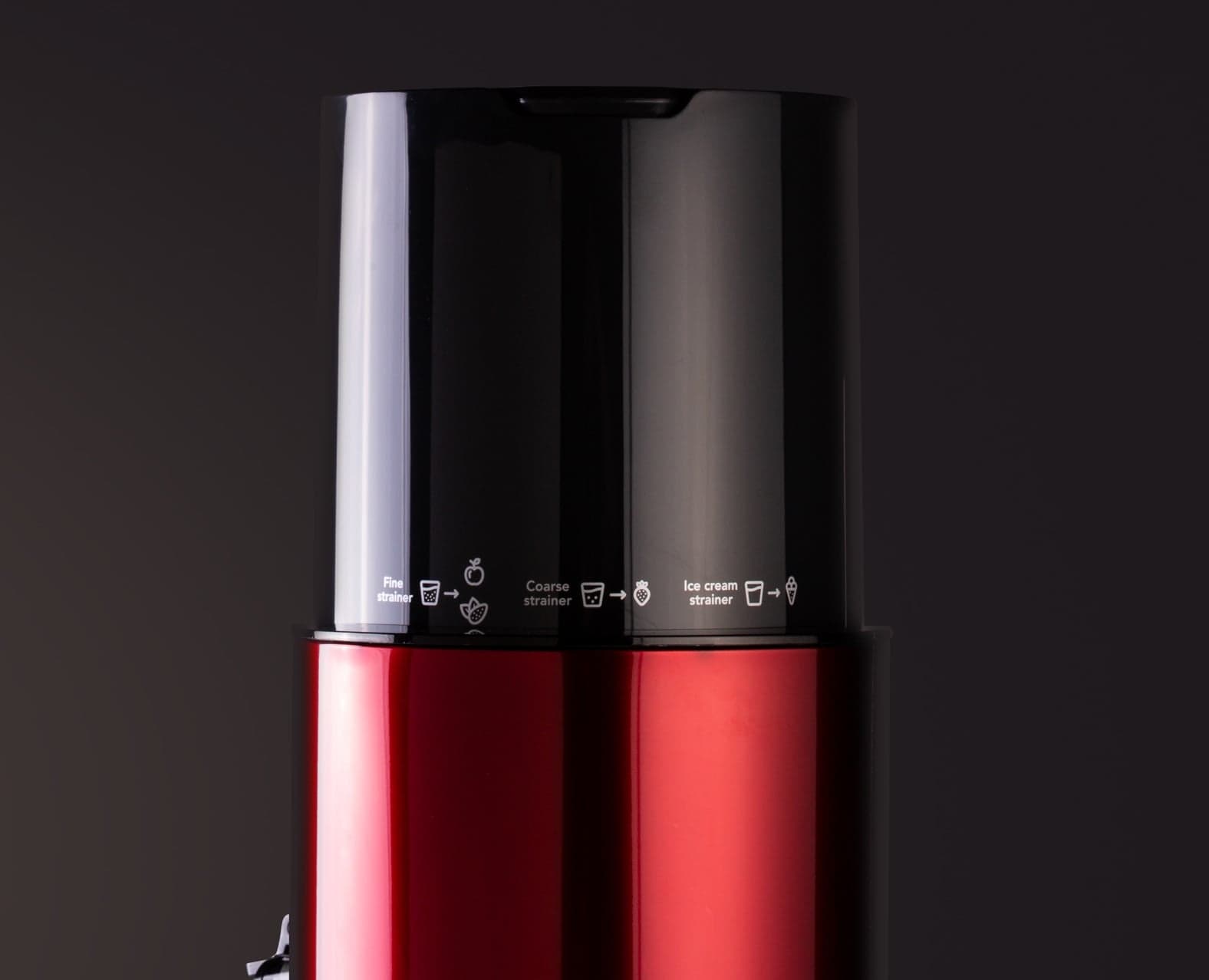 Motor
Silent, strong and solid
The motor is nicely silent with a maximum noise level of 55 dB, so you don't have to interrupt your conversations at home when you turn it on. Did you know that the sound level of the average blender or food processor can cause hearing damage after prolonged exposure? The Vitajuice keeps your ears safe and comfortable.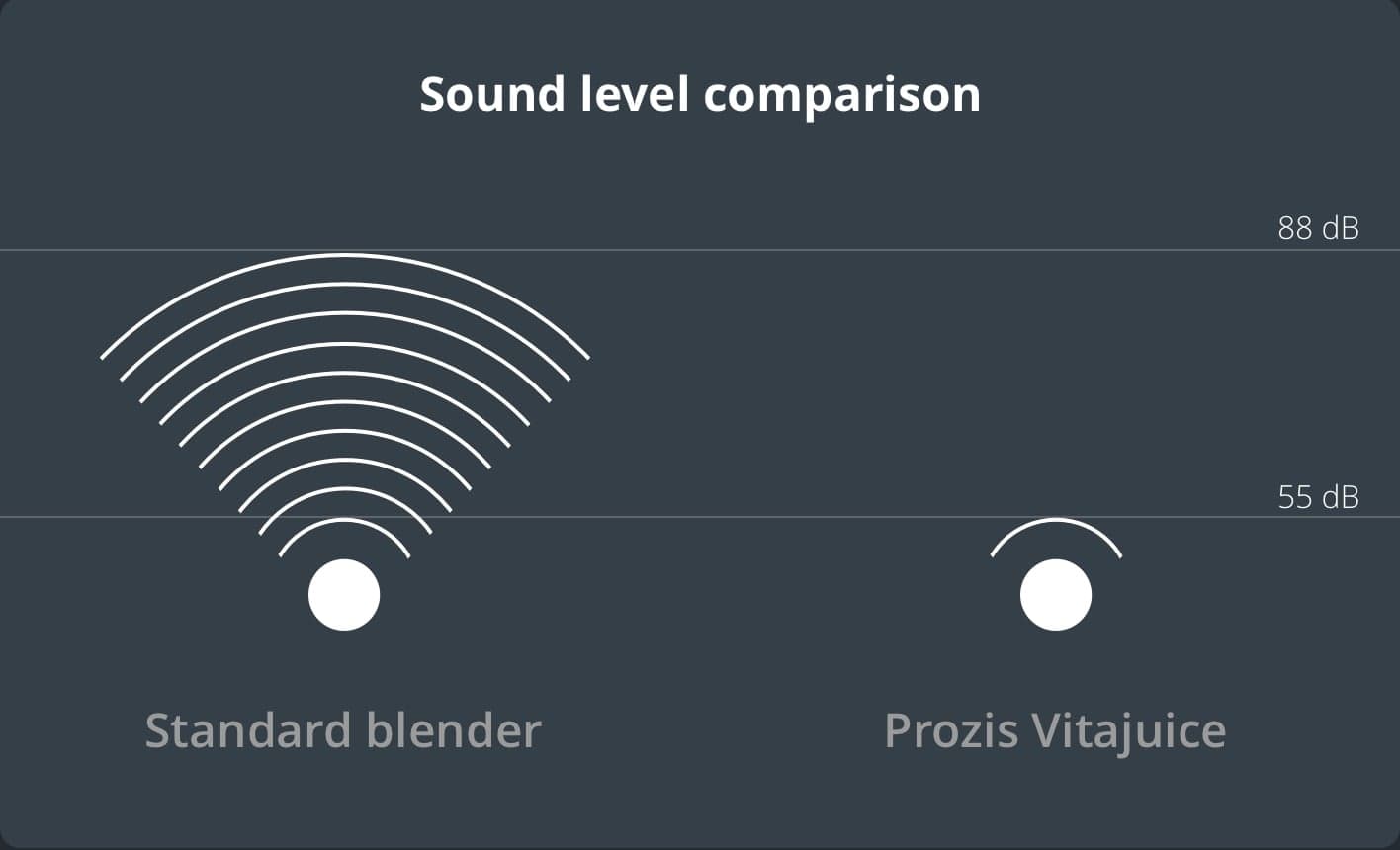 The induction motor works at speeds between 36 and 45 rpm, depending on the selected programme and the chosen ingredients. Besides being versatile, the motor is also exceptionally durable, so that you'll be able to keep on juicing for many years to come.
Extremely Durable

rpm

Power

Sound Level
Professional technology Auger
The centrepiece
Unlike other juicer models, that feature plastic parts to extract juice, the Vitajuice has a 1.1 kg solid stainless steel auger. The weight and the hardness of the auger help apply the right amount of pressure to get the highest-quality juice out of any appropriate ingredient.
Its unique shape makes the auger a true masterpiece of engineering! As the juicing process advances and the ingredients move further down into the vat, the different threads along the auger exert the appropriate force to obtain the most and best juice.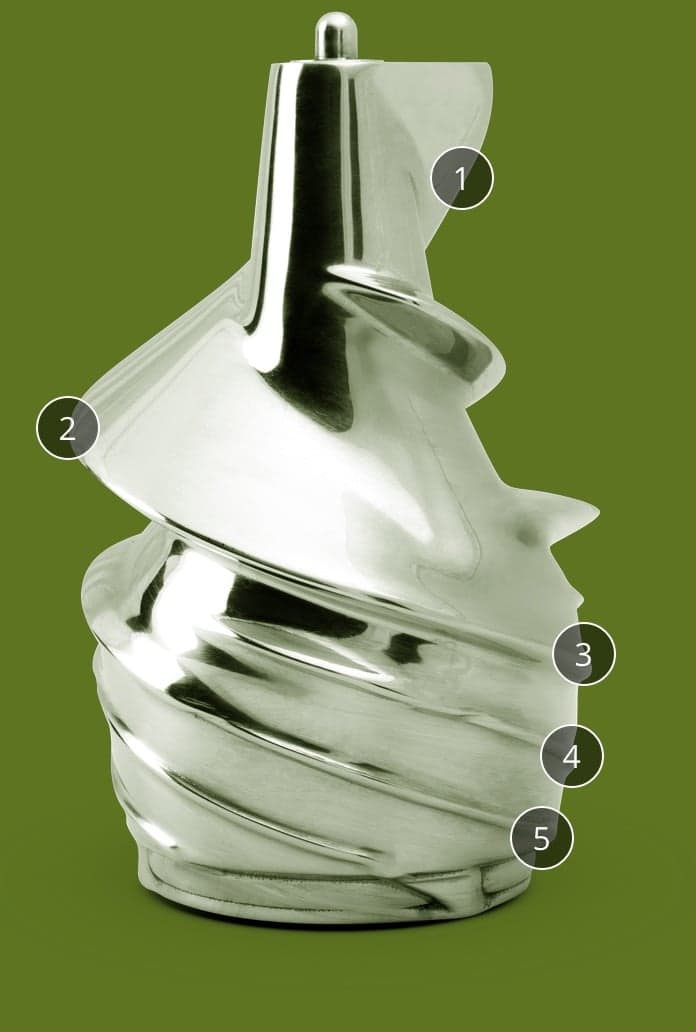 5-step juice extraction:
1. Cutting into large chunks
2. Cutting into small pieces
3. Crushing
4. Pressing
5. Grinding
Stainless steel

Weight

Extraction
Touch Control Panel
1-touch operation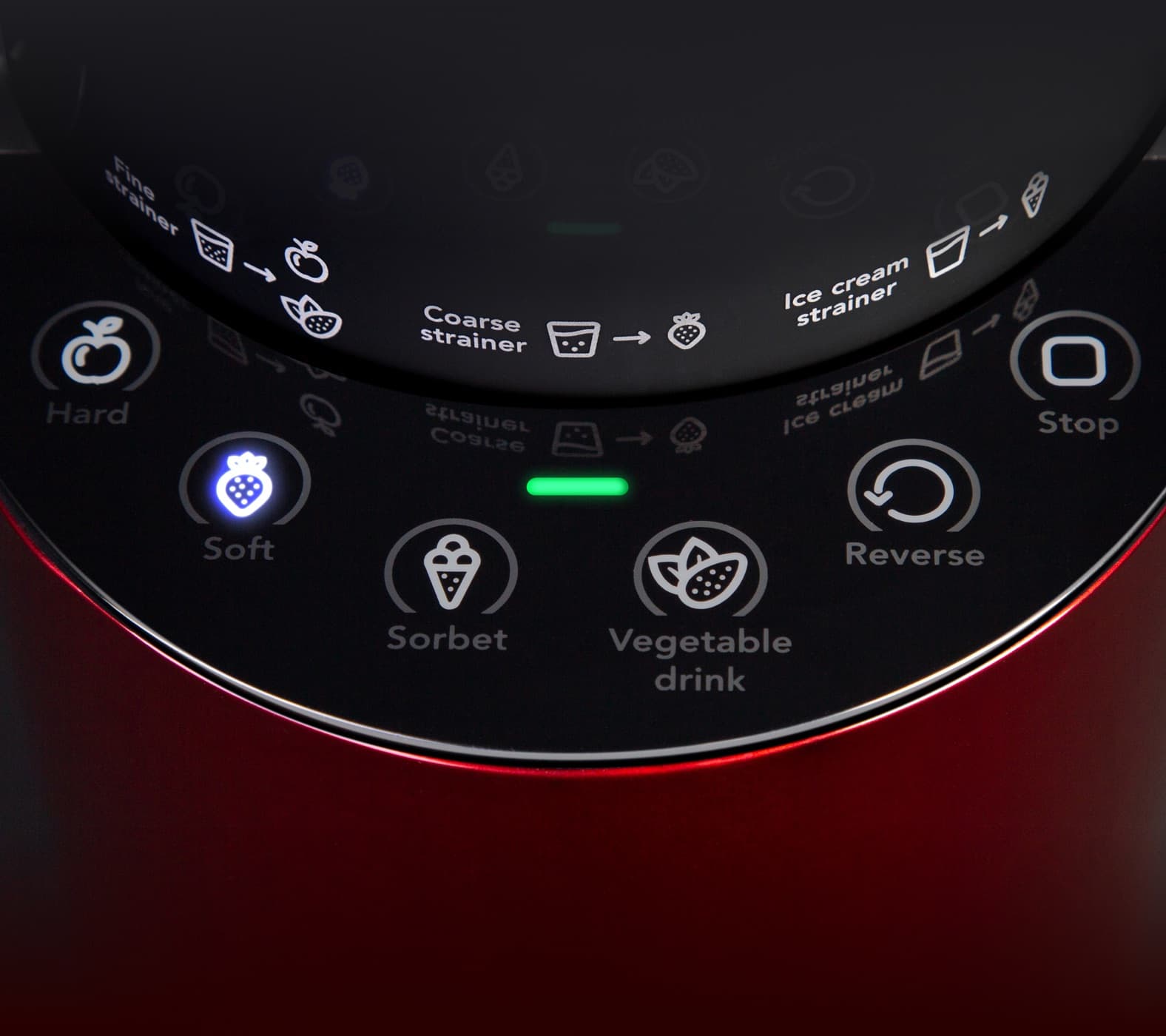 Capacitive buttons

Audible feedback

Illuminated
Tritan
The proper polymer
All metal and plastic parts of the Vitajuice that come in contact with either the ingredients or the juice are made from BPA-free, food-grade materials. The juice and pulp recipients are made from a particularly tough, heat-resistant, dishwasher-safe and shatterproof plastic called Tritan.
The Vitajuice can easily be taken apart so that the separate components can be cleaned. All detachable parts, except for the central vat and a few pieces in silicone, are dishwasher-safe.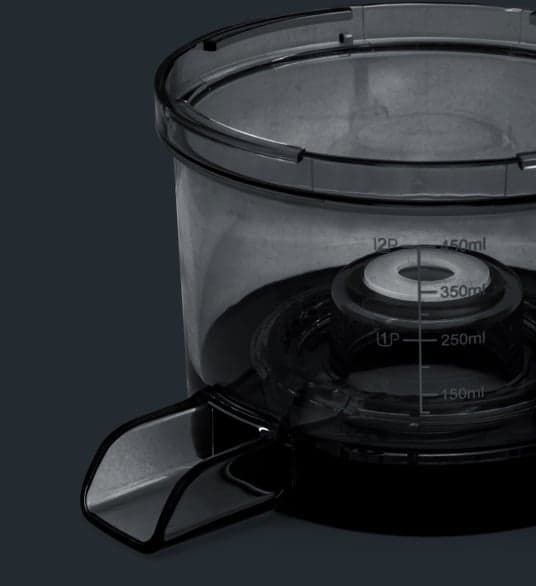 Food-safe

Dishwasher-safe

Shatterproof

Heat resistant
Snap lock-free strainer
So easy to assemble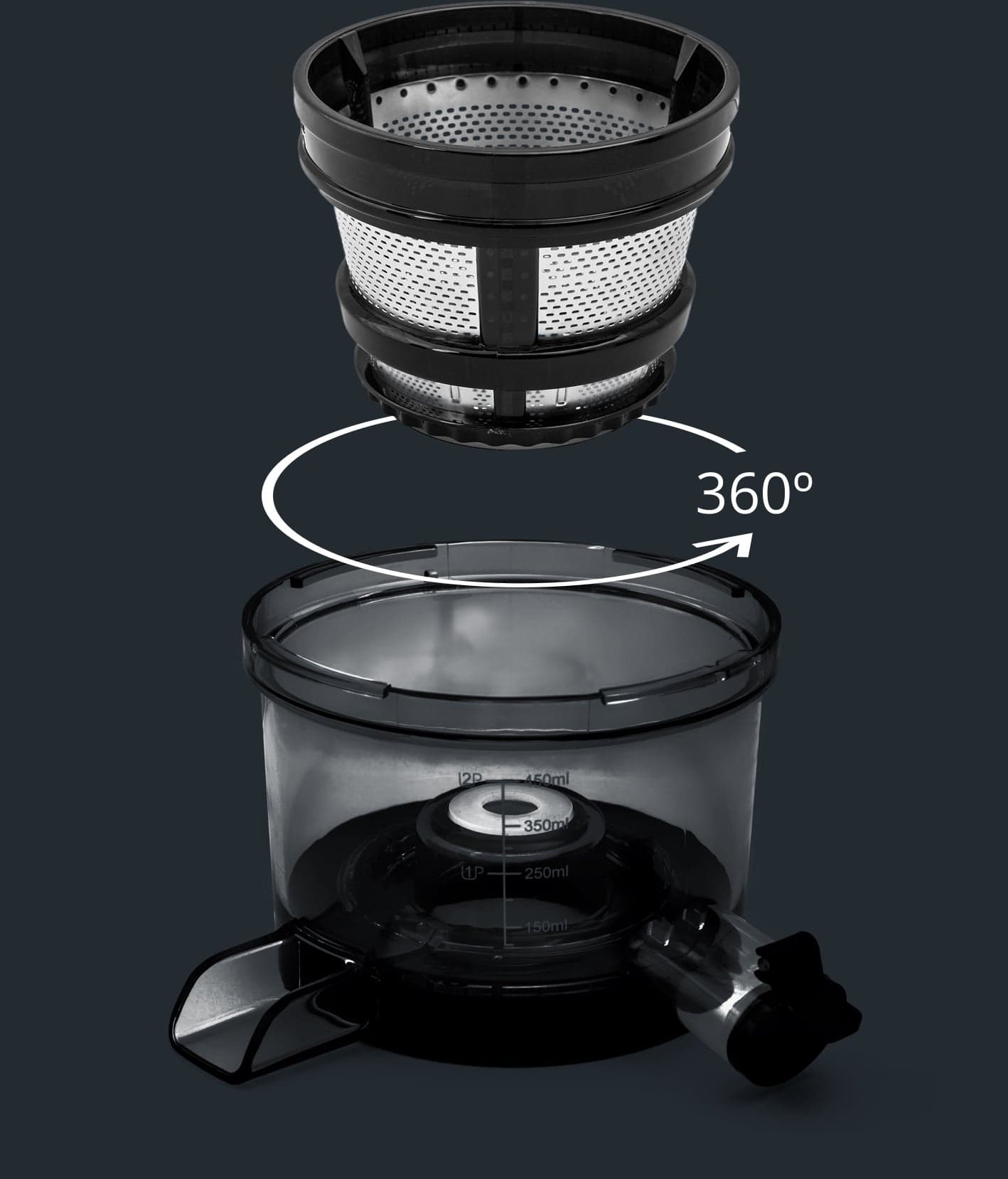 The strainer doesn't require being snap-locked into place. Just place it in the vat and it's ready to go. After mounting the remaining parts, the Vitajuice will do the rest.
Double safety
Easy and secure use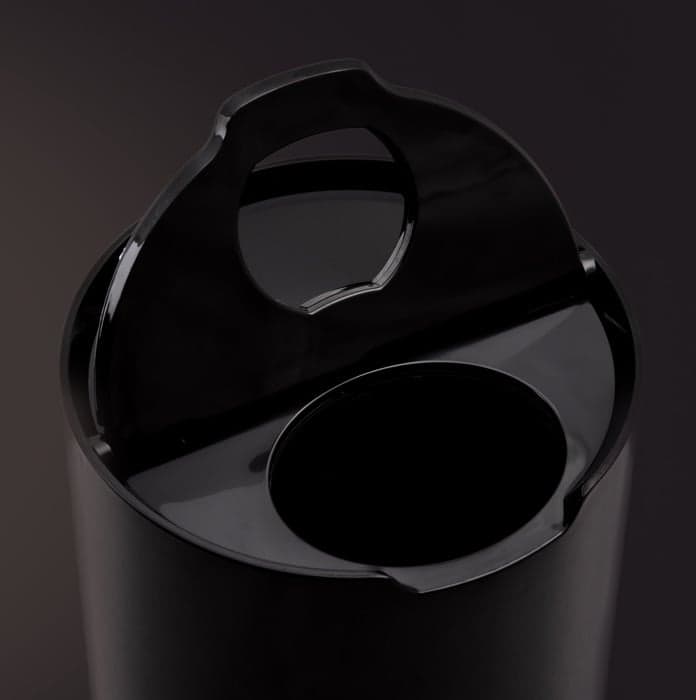 Child safety system with automatic pause function
An added safety measure makes sure the Vitajuice won't start juicing if the feed chute cover isn't properly closed. That means no hazard for small children or reckless people.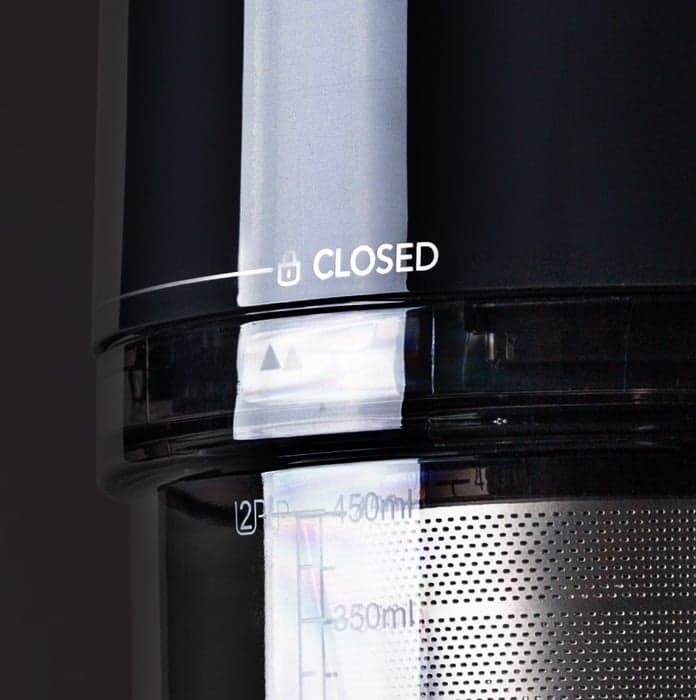 Secure closure with motor stop
Another measure to avoid possible danger is that the motor won't function when the feed chute is not adequately attached to the juicing vat. And when the Vitajuice is operational, the motor stops automatically when the feed chute is detached.

Let that sink in
Juice made with the
Vitajuice
The slow, masticating movements of the Vitajuice extract hard-to-separate nutrients without excessive contact with air, resulting in a smooth homogenous preparation that keeps its colour for longer, as well as its taste and nutritional value. Juicing the proper way is vital.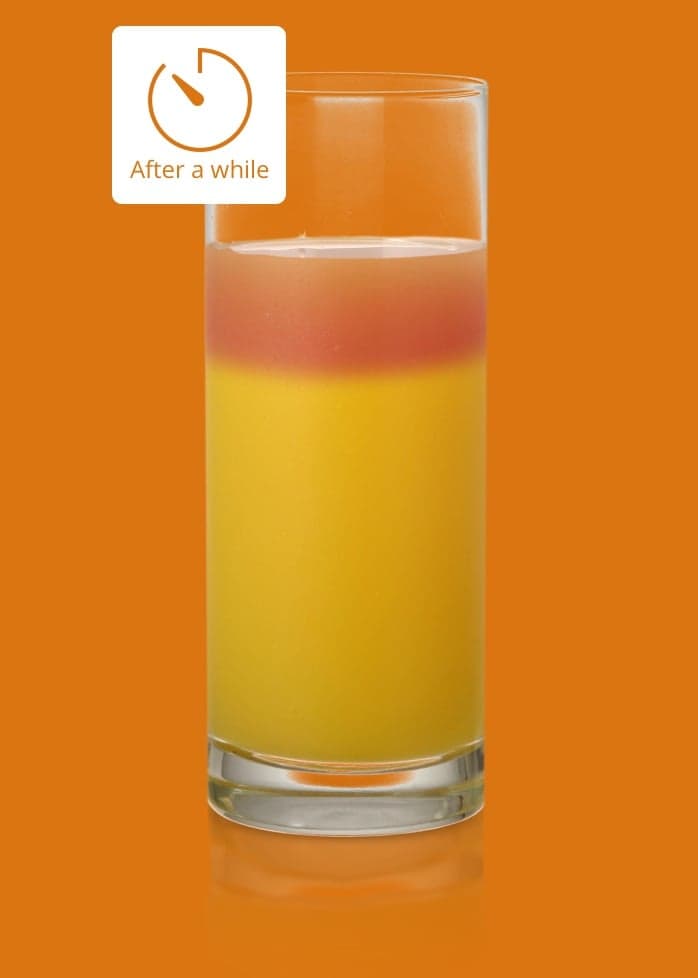 Juice made with a
blender
It may not be apparent at first, but after a little while, separation and colour change occur. The fast speed and the way the fruit is processed lead to more exposure to air. Colour changes at such a time are likely to be a sign of oxidation, and of the loss of nutrients as they occur in the fruit.
Let that sink in
Your creativity is the limit when it comes to choosing recipes and ingredients. Juice? Check! Smoothies? Check! Sorbets? Check! But what may not be that obvious, is that the Vitajuice also makes an excellent guacamole or even gazpacho, and that it can handle even almonds and other nuts and seeds like no other. For a small demonstration of what the Vitajuice can do, take a look at these recipe suggestions: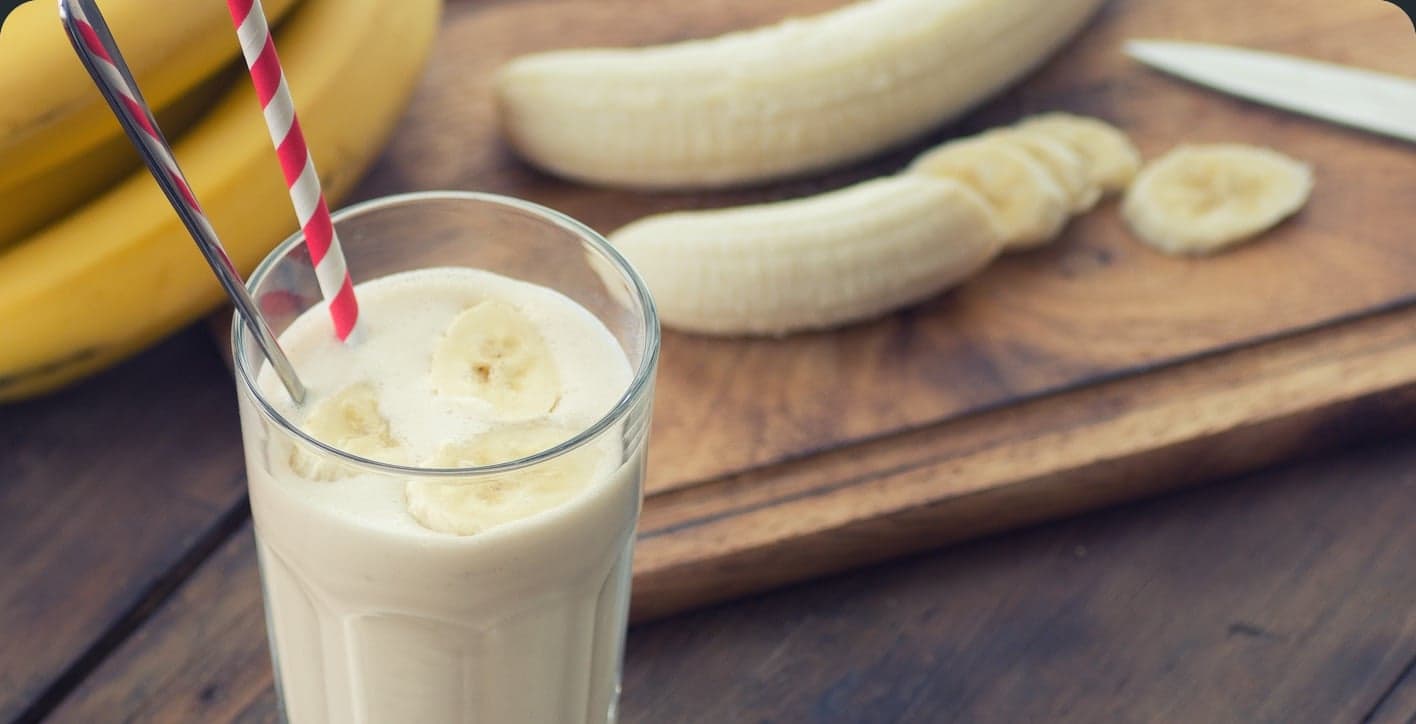 Ingredients:
• 1 banana
• 1 orange
• 1 scoop whey/albumin
• 150 ml milk/vegetable drink
• 1 tsp agave syrup/honey, or stevia to taste
• 1 coffee spoon cinnamon
Preparation:
Mix all ingredients together in the slow juicer until you achieve a creamy shake texture.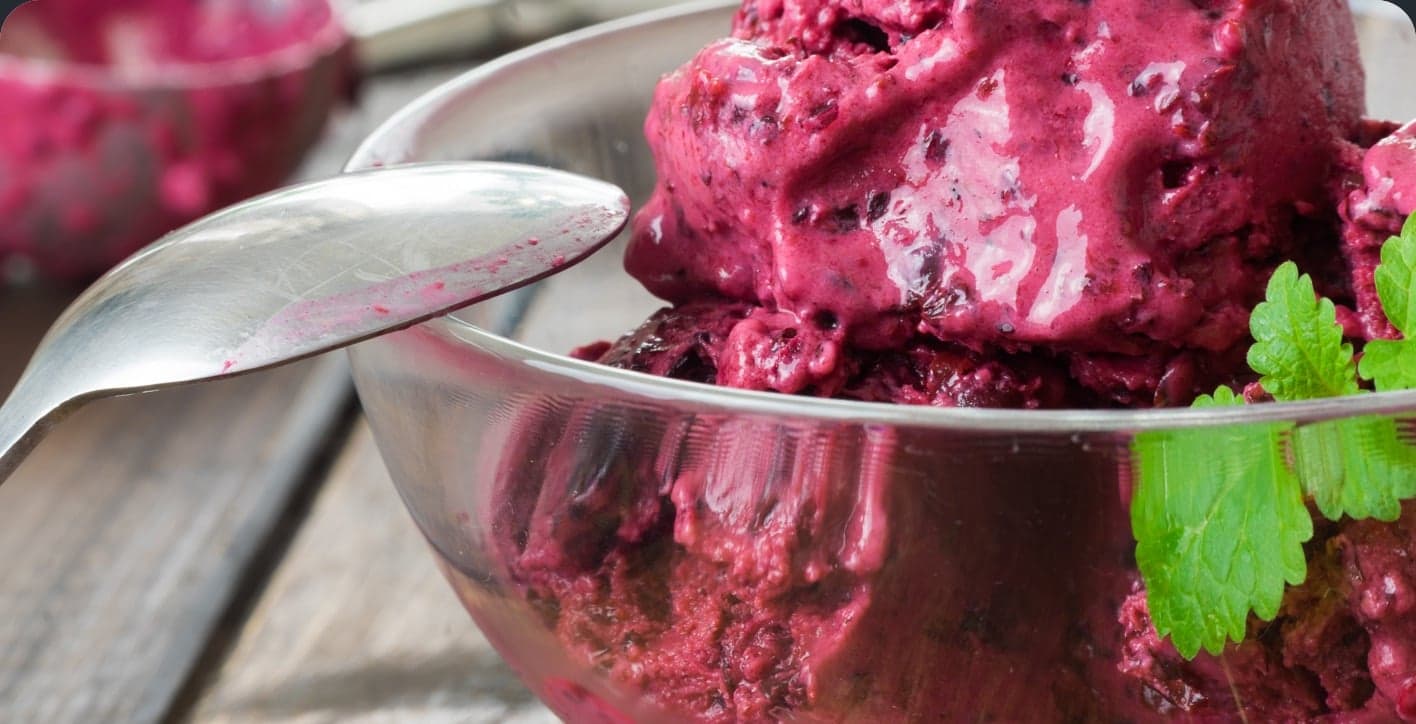 Ingredients:
• 50 g raspberries
• 50 g strawberries
• 50 g blackcurrants
• 50–100 ml vegetable drink (rice, almond or other) or skimmed milk
• Stevia to taste
Preparation:
Add the fruit and the vegetable drink or milk to the slow juicer, using the proper strainer.
Process until achieving a smooth, uniform paste/mixture.
Place the mixture in a proper recipient and put it in the freezer.
Package contents
Coarse strainer

Fine strainer

Ice cream strainer

Juice recipient with cover

Pulp recipient

Cleaning brush

Ingredient-pushing rod
Characteristics
Induction motor: 36–45 rpm
Silent: less than 55 dB
Aluminium finish
Illuminated touch control panel
Anti-slip base pads
Secure double feed chute: standard and large
Easy assembly: new system with snap lock-free strainer
Easy and quick cleaning
| | |
| --- | --- |
| Power | 200 W |
| Voltage | 200–240 V ~ 50 Hz |
| Weight | 8 kg |
| Dimensions | 210 (L) x 430 (H) x 180 (W) mm |

EU Declaration of Conformity (DoC)
Updated on: 2020-08-19 - 57.87 KB
Download
---
User Manual
Updated on: 2019-09-04 - 4.01 MB
Download
Find the answers to your questions in our FAQ.
Ask a question
Find the answer to your questions about this product in our FAQ.
Please note that any nutritional advice must be given by your physician or nutritionist!
Fill in the form and send us a message:
Important: You may receive an e-mail after filling in this form
Cancel
Your message has been sent. Thank you for contacting us, please wait for a response!
Buy: Vitajuice - Slow Juicer and save 20% (already applied on price)
Vitajuice - Slow Juicer
Feel like you could do with a vitality boost? Make delicious and nutritious preparations with the versatile Prozis Vitajuice slow juicer. Just juice it!

Vitajuice - Slow Juicer
Please log in to continue!