Buy Prozis Smart Scale - Sensit and find out what special discount we have for you.
VIP-40
Exclusive for product range. View here
Valid until 2020-06-06
Limited to 1 use(s) per customer.
Buy Prozis Smart Scale - Sensit and get €18.00 back as a coupon, with orders over €89.00.
STASH-30
Exclusive for product range. View here
On orders containing over €89.00 in marked products
Valid until 2020-06-06
Limited to 1 use(s) per customer.
Available in stock
Free shipping
Description

Manuals and Documentation

Comments (1143)

FAQ (0)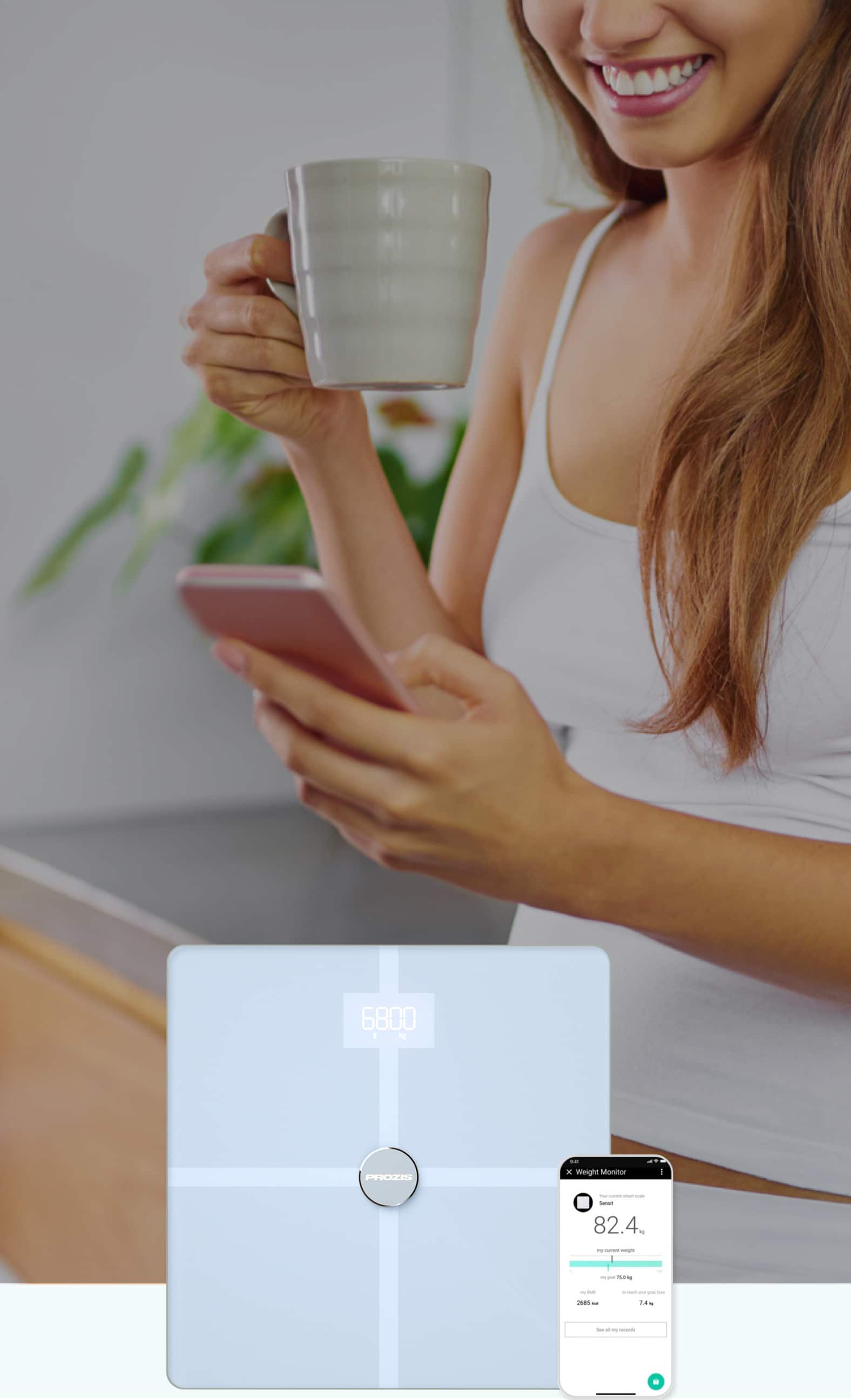 Step right up for a smart way of living!
Enjoy a healthy life and follow every step you take towards total physical performance and well-being! The Sensit Smart Scale and the Prozis Go app have been especially developed to accompany you on a mission that puts all the weight on your health and fitness ideals. Just step onto the scale and witness your great achievements first-hand! Go smart, go fit!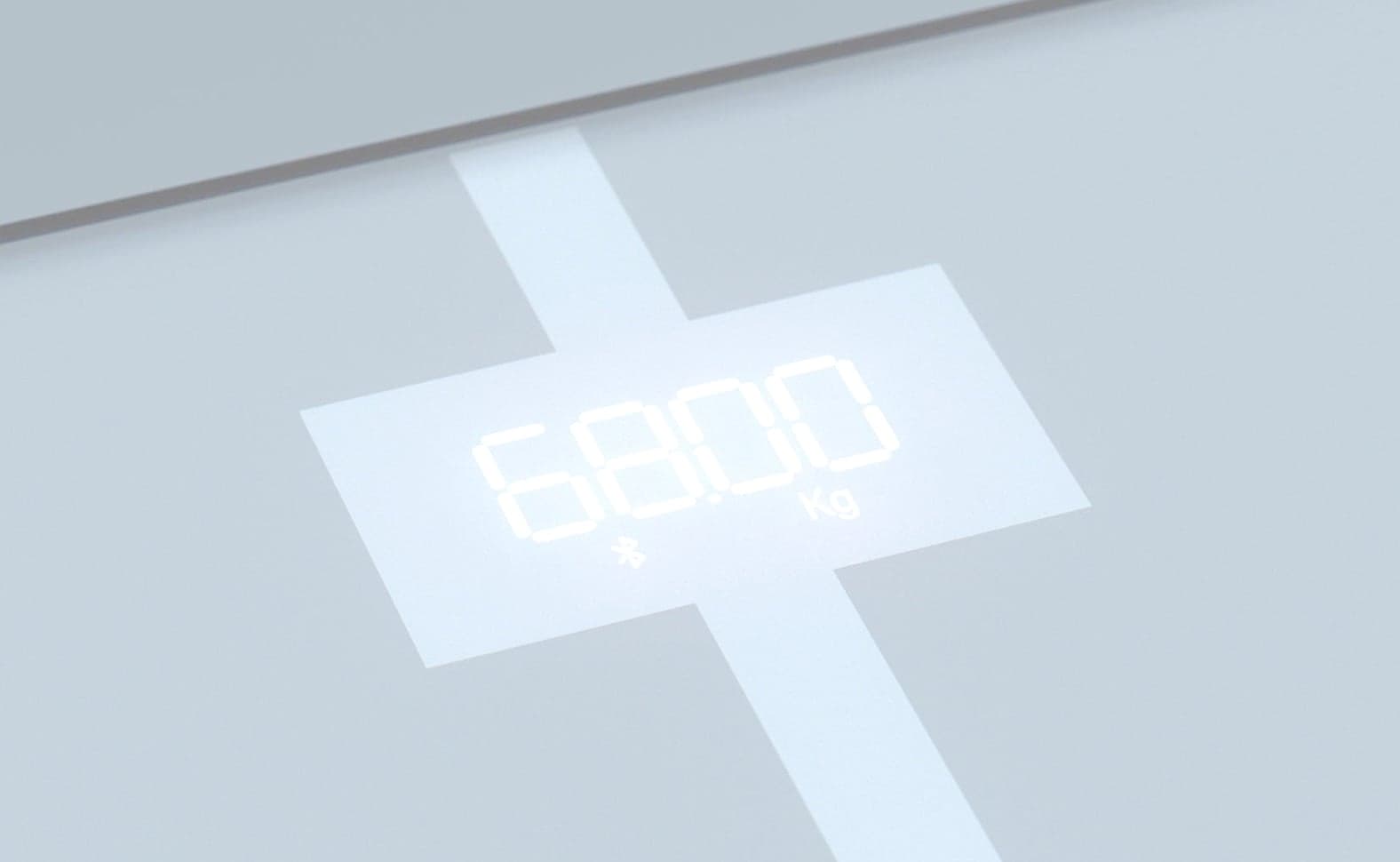 Accurately track your fitness level
Body weight

Your total body mass.

Body mass index

A standardised ratio of weight to height, used as a general health indicator.

Body water

The total amount of fluids in the body as a percentage of its total weight.

Metabolic age

Calculated by comparing one's basal metabolic rate to the average of one's chronological age group.

Basal metabolic rate

Amount of calories the body needs per day when at rest.

Body fat percentage

Total fat mass divided by total body mass, times 100.

Subcutaneous fat

The fat stored directly under the skin. Women tend to have a higher percentage of this than men.

Visceral fat

The fat surrounding the vital organs in the abdominal area.

Skeletal muscle

Muscle that is connected to bone and thus belongs to the mechanical system that helps move your limbs and other parts of the body.

Muscle mass

Your body's total muscle weight.

Bone mass

Your body's total bone weight.

Protein

Protein is a building block for body tissues and can also serve as a fuel source.

Body fat mass

The total weight of the fat in your body.

Physique rating

Assesses muscle and body fat levels and rates the result as one of nine body types.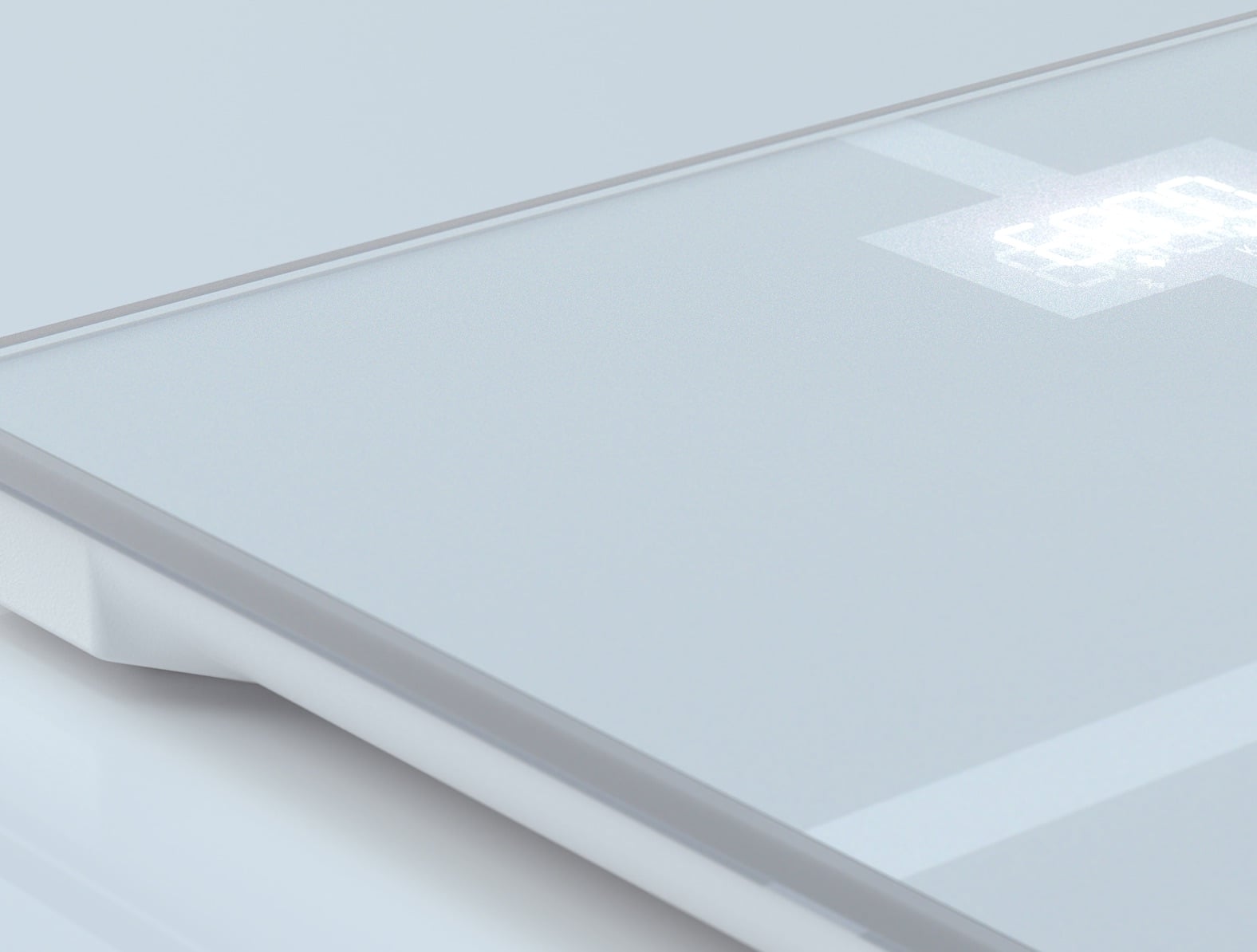 See stats and progress trends
Sync wirelessly with the easy-to-use Prozis Go App and see weight stats and progress trends in easily readable charts and graphs.
Create a free Prozis account

Easily and quickly create your account and take another step towards a new physical condition!

Set your goal weight

How much weight do you want to lose? What purpose do you have in mind? Establish your goals and see what it takes to reach them!

See readings in full detail

Find out everything you need to know about your body. Don't let it keep any secrets from you!

Track your progress

What stage are you in, what is the next strategy to follow? Rest assured, you will always be well guided!
Water resistant
The Sensit Scale by Prozis has been designed to function in the humid environment of a bathroom. Moderate condensation, such as that caused by warm water from the shower, will not damage the scale.**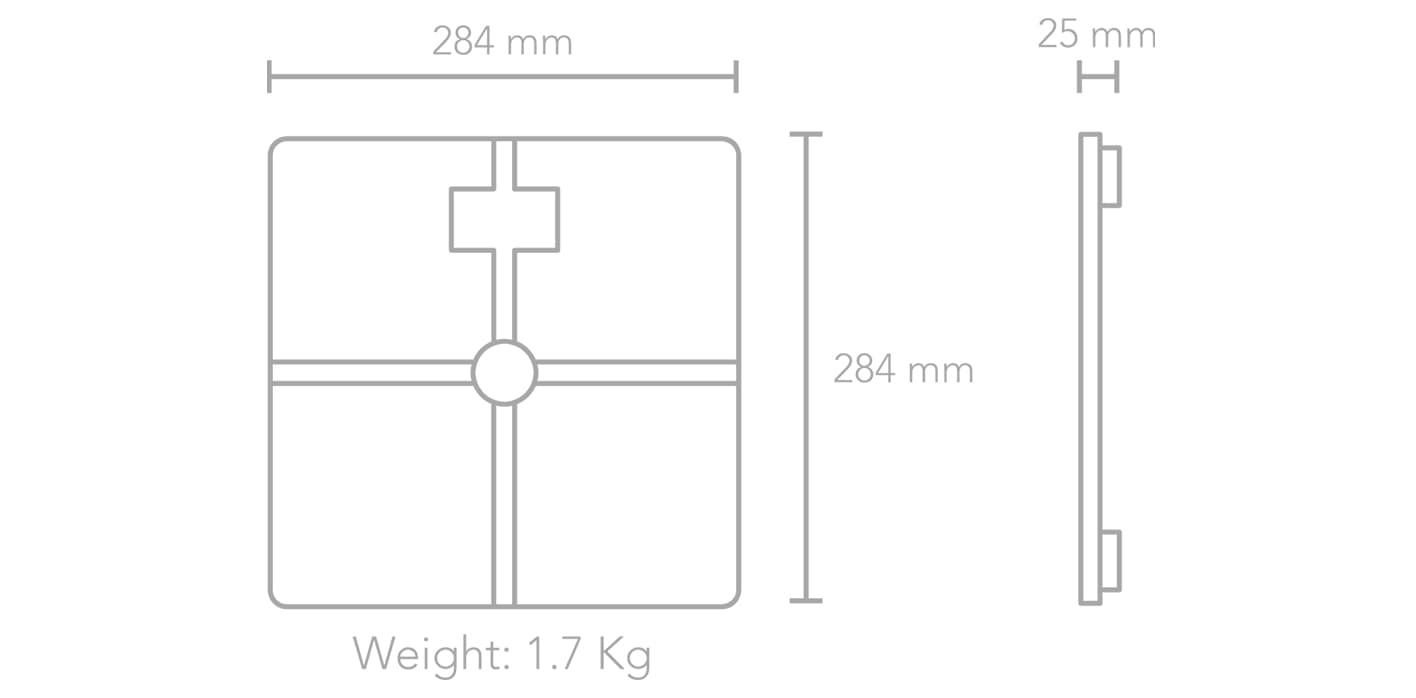 Follow your fitness goals
See your stats
Watch every bit of progress
Go for a fit lifestyle
** The scale should not be submerged in water. Make sure the scale is protected from excessive contact with splashing water. Surface is slippery when wet. Always consult your physician or healthcare professional.
* Images presented are merely for illustrative and promotional purposes only. The product's final image may be altered.
EU Declaration of Conformity (DoC)
Updated on: 2020-01-22 - 56.48 KB
Download
---
User Manual
Updated on: 2019-09-04 - 4.51 MB
Download
Find the answers to your questions in our FAQ.
Ask a question
Find the answer to your questions about this product in our FAQ.
Please note that any nutritional advice must be given by your physician or nutritionist!
Fill in the form and send us a message:
Important: You may receive an e-mail after filling in this form
Cancel
Your message has been sent. Thank you for contacting us, please wait for a response!
Prozis Smart Scale - Sensit
Track your fitness performance, stats and progress trends with Prozis Smart Scale and the ProzisGo app. Step up for a smart way of living!

Prozis Smart Scale - Sensit
Please log in to continue!