Description

Comments (56)

FAQ (0)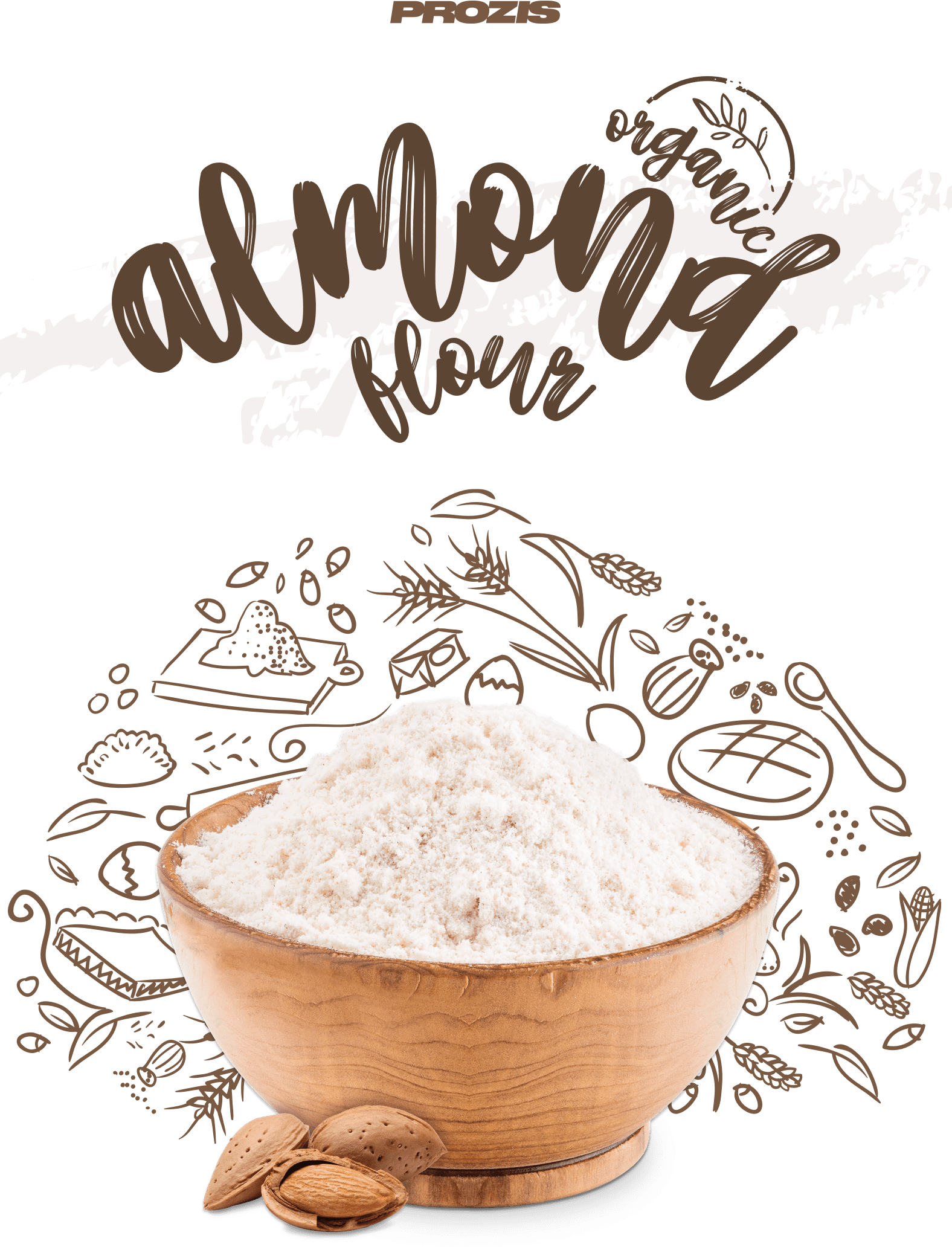 Flour Power!
Organically sourced
Source of protein & high fiber
Fantastic flavor and texture
The stuff flour is made of
Incredibly popular nuts worldwide, almonds are used in countless types of sweets. Loved because of their flavor and texture, they have a surprisingly good nutritional value, and are nicely filling and tasty as they are.
More and more people are also becoming aware that almonds can be made into flour for many other exciting and delicious uses. Prozis Organic Almond Flour is made from premium-quality, organically-grown almonds, to add unique flavor, texture and nutrient content to all your recipes.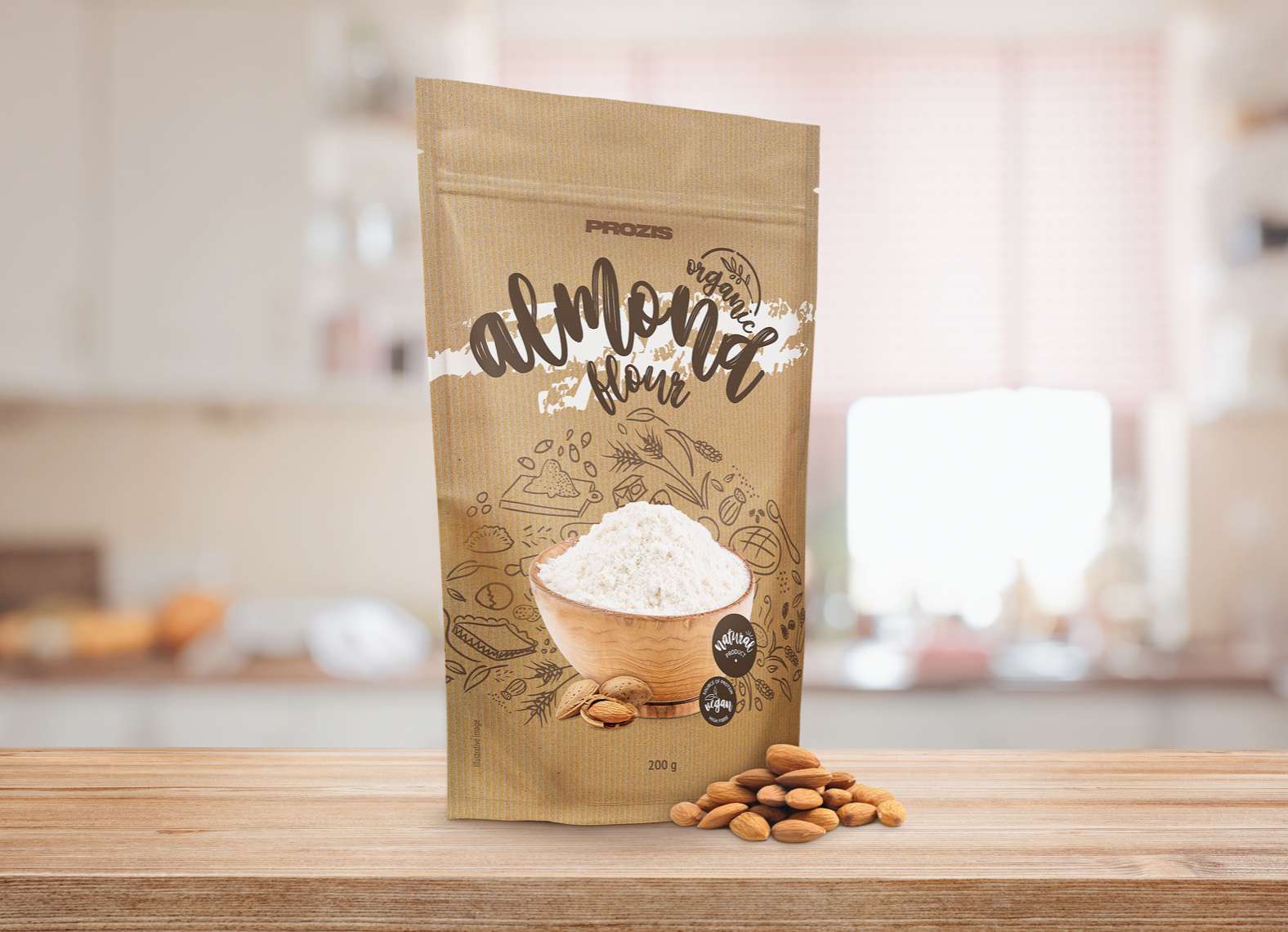 Crush 'em, grind 'em, stick 'em in a cake!
The production process of almond flour isn't really all that complicated: after their tough shells have been removed, the almonds are first crushed so that their thin skins can be removed, and then ground and filtered, resulting in a fine and flavorsome flour. In a nutshell, that's how almond flour is made.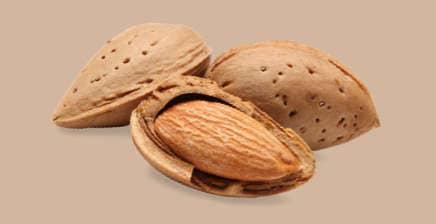 Sweet or savory?
A few famous confections made with almond flour are marzipan and almond paste, found in many households around Christmas and other holidays. Use Prozis Organic Almond Flour to make your own versions of these classic delicacies, or to substitute regular flour when baking your favorite pies, cakes, muffins or pastries. It'll let you do your baking either totally or partially grain-free!
Not much of a sweet tooth? Then use it for pizza crusts, or as a substitute for breadcrumb when making meatballs, or breaded chicken or fish. Believe us, you won't regret it.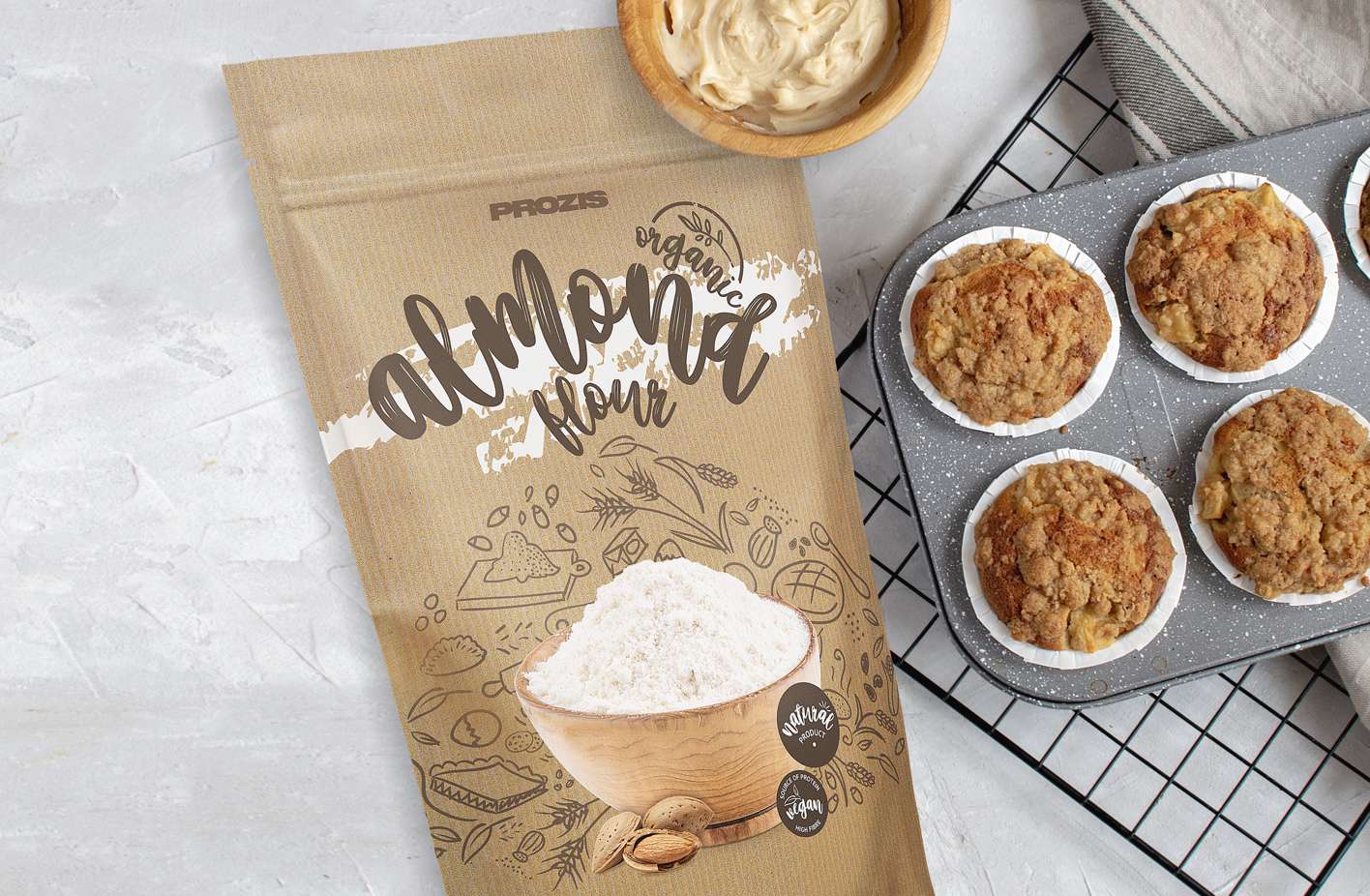 Organic & OK for Vegans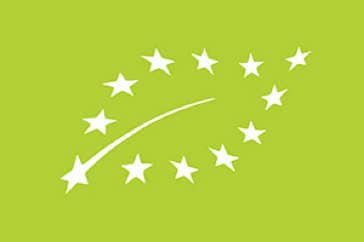 This product is suitable for vegetarians and vegans. Moreover, all of its ingredients have been cultivated organically and responsibly, without the use of any artificial or chemical pesticides or fertilizers, in order to ensure sustained biodiversity and soil, ecosystem, and human health.
Organic Almond Flour highlights:
Organically sourced
Source of protein & high fiber
Fantastic flavor and texture
* Images presented are merely for illustrative and promotional purposes only. The product's final image may be altered.
Find the answers to your questions in our FAQ.
Ask a question
Find the answer to your questions about this product in our FAQ.
Please note that any nutritional advice must be given by your physician or nutritionist!
Fill in the form and send us a message:
Important: You may receive an e-mail after filling in this form
Cancel
Your message has been sent. Thank you for contacting us, please wait for a response!
Organic Almond Flour 200 g
Prozis Organic Almond Flour makes a fine alternative for wheat flour, and much more than that! Natural, nutritious and flavorful kitchen magic. Try it now!

Organic Almond Flour 200 g
Please log in to continue!