Description
Nutritional Info
Comments (3)
FAQ (0)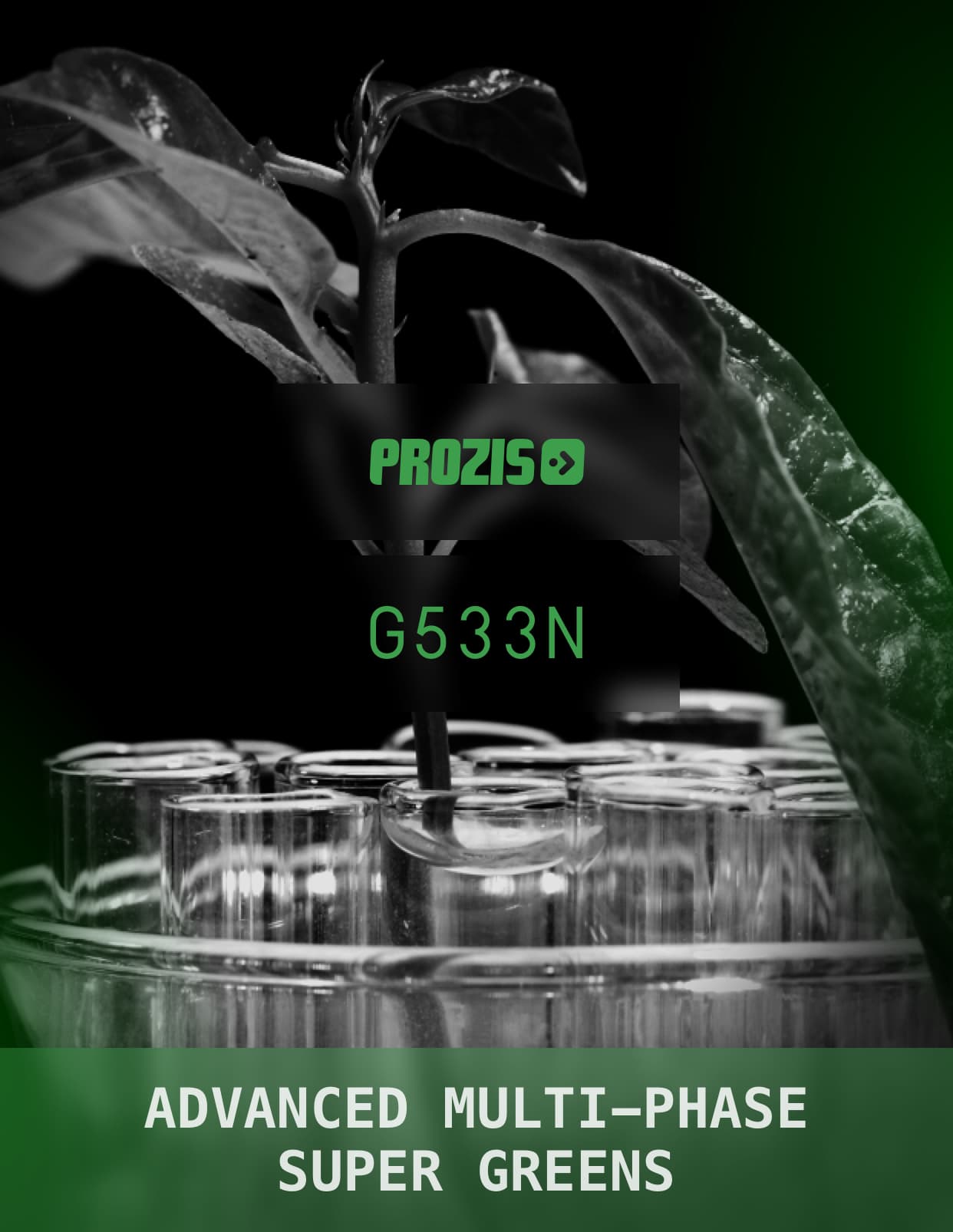 Natural Extracts

Bio-Boost Efficiency

Eye Support*

Immune System**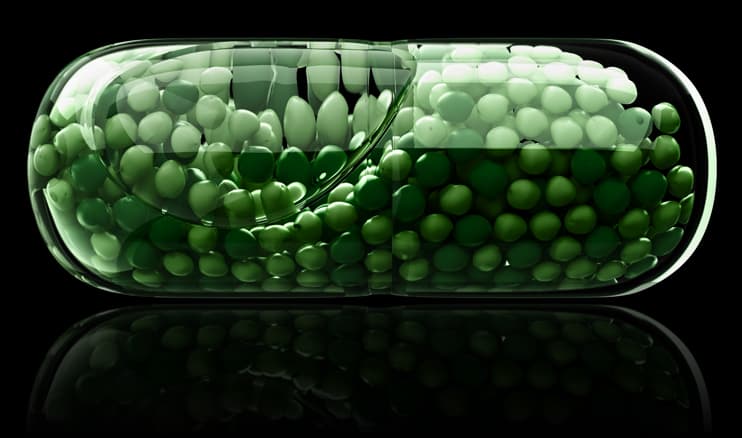 Are you ready for what's NEXT?
Now is the time to experience a new breakthrough, a quantum leap in the thermogenesis world. The Advanced Multi-Phase Extended Release Technology of G533N has arrived to completely revolutionise all formulas and concepts established until now. Even more powerful than before, and with a prolonged-release action, it will allow you to reach your main goals faster.
We present you a new world, a brand new thermogenic action universe that is advancing, investigating and innovating. Stop wondering about the future. Now you can live it. Now is your NEXT.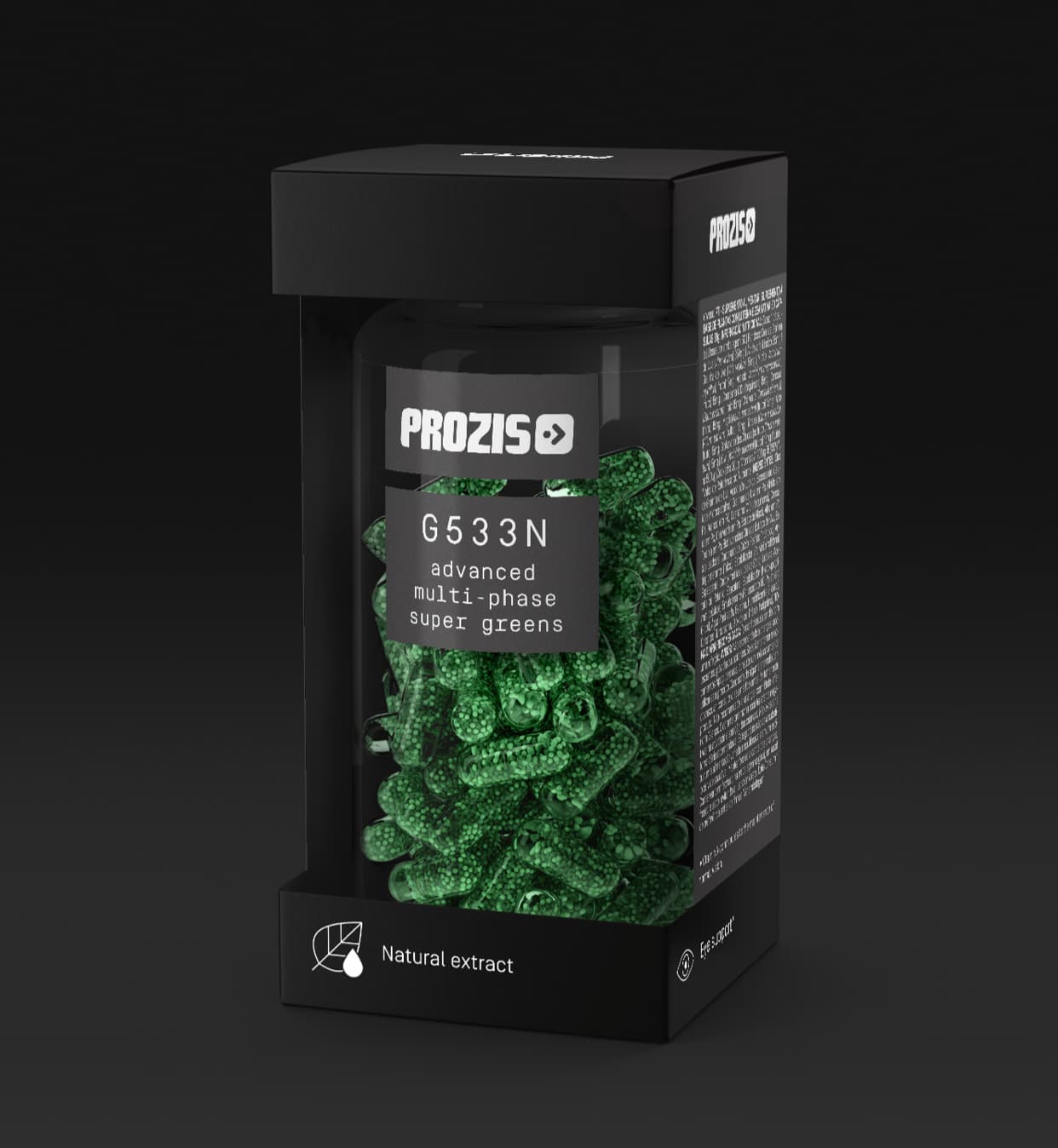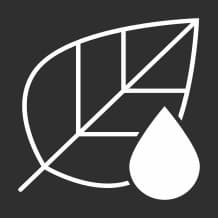 Super greens with super powers
The shift in the balance of oxidants and antioxidants is increasingly present in modern life, and oxidative stress is gaining more and more prominence in people with sedentary lifestyles or high competition athletes with intense and challenging trainings. Prozis G533N has a powerful combination of ingredients to improve its synergistic interaction and effect on your daily well-being. With grape seed powder (15 mg) and oil (354 mg), alpha-Lipoic acid (25 mg), blueberry fruit powder (15 mg), cranberry fruit powder (15 mg), Coenzyme Q10 (Ubiquinone) (15 mg), carrot powder (15 mg), green tea powder (15 mg), apple and kiwi (15 mg/each), garlic powder (15 mg), grapefruit powder (15 mg), citrus bioflavonoids (15 mg), lutein, zeaxanthin and added vitamin A. A complete formula, with a balanced ratio of ingredients. Your powerful ally for a healthy living.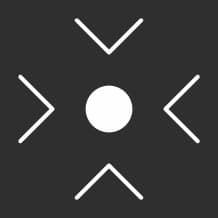 Synergistic Effect
All of the compounds in this formula interact with the purpose of enhancing its effects, resulting in a highly potent, synergistic reaction.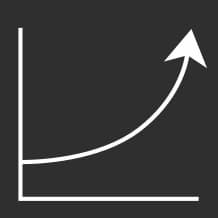 Bio-Boost Efficiency
The secret? Be more efficient with less, and use technology to drive your results. Using cutting-edge research, we have developed a bio-availability model that enhances the effects you're looking for. The Advanced Multi-Phase Extended Release Technology is the true revolution at the core of this paradigm shift. A multi-phase release that truly maximises the efficiency of this special formula.
For whom?
People with a health-conscious attitude.
How?
Take 1 capsule per day with a meal.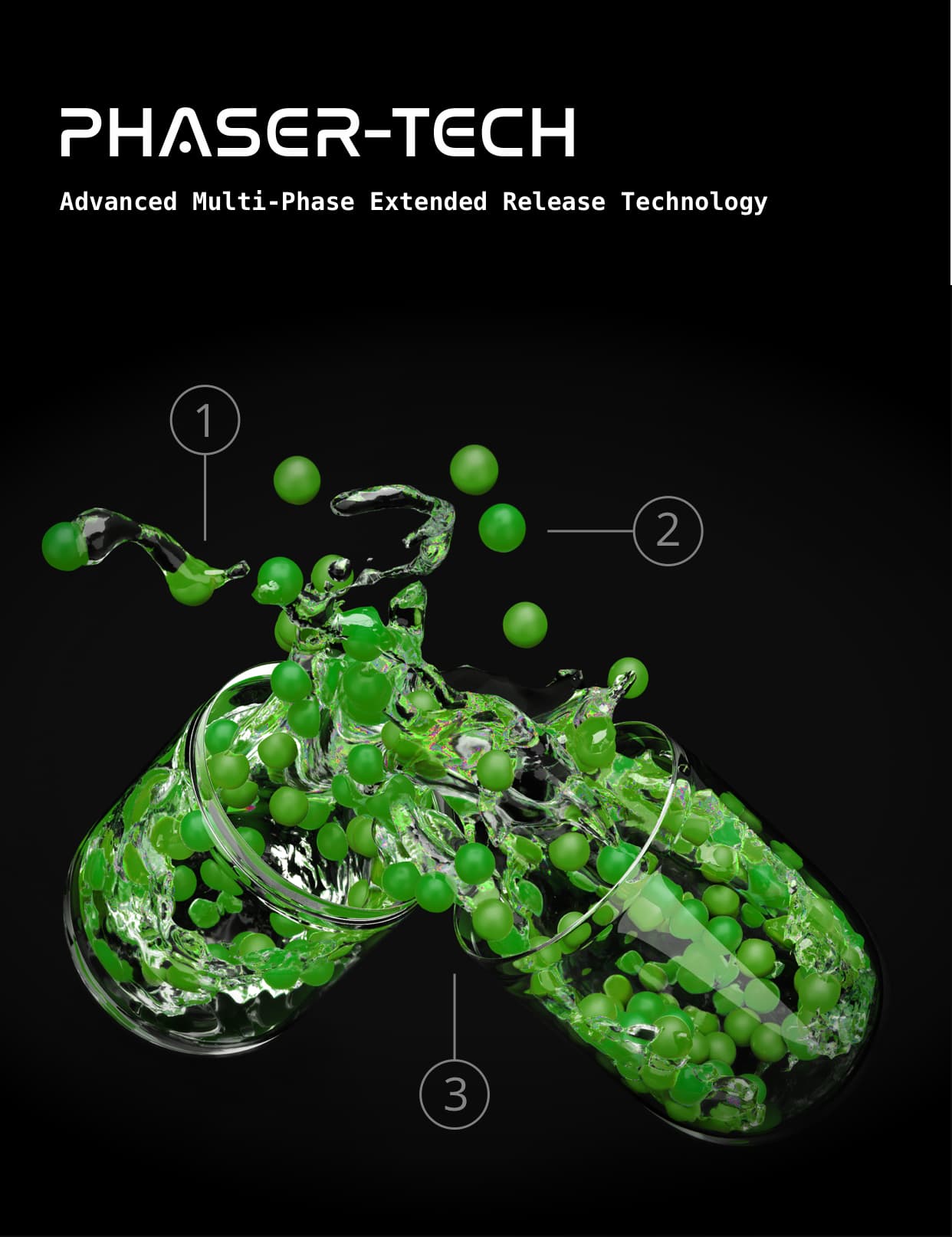 Conductive liquid (Grape Seed Oil)
Composed of triglycerides, it plays a major role in the transport of the active ingredients.

Micro-spheres
The different release phases are safeguarded within each cell.

Softgel capsule
Increases the stability of the ingredients, boosting the effectiveness for longer.
ULTIMATE TECHNOLOGY
When you think of technology, you think beyond the now, like touching a fraction of the future. The state-of-the-art PHASER-TECH technology confers full action potential and showcases all the strengths of our recent cutting-edge products.
Highlights
PhaserTech® technology
Natural Extracts
Bio-Boost Efficiency
Eye Support*
Gluten-free
* Vitamin A contributes to the maintenance of normal vision
** Vitamin A contributes to the normal function of the immune system
Note: We recommend you consult a physician or nutritionist if you have any questions regarding the use of this product. Nutritional information may vary depending on flavour.
* Images presented are merely for illustrative and promotional purposes only. The product's final image may be altered.
Best before end:
2021-07-31
Serving size:
1 capsule(s)
Servings per container:
60
Grape Seed Oil (Vitis vinifera)
**
354 mg
Grape Seed (Vitis vinifera)
**
15 mg
Blueberry (Vaccinium myrtillus) (fruit)
**
15 mg
Cranberry (Vaccinium macrocarpon) (Fruit)
**
15 mg
Carrot (Daucus carota) (root)
**
15 mg
Green tea (Camellia sinensis) (leaf)
**
15 mg
Apple (Malus domestica) (fruit)
**
15 mg
Grapefruit (Citrus x paradisi) (fruit)
**
15 mg
Citrus Bioflavonoids (from Citrus aurantium Fruit)
**
15 mg
Kiwi (Actinidia deliciosa) (fruit)
**
15 mg
* Reference intake of an average adult (8400 kJ/ 2000 kcal).
** Reference intake not established.

Ingredients
Grape Seed Oil,
Alpha Lipoic Acid
, Thickener (Microcrystalline Cellulose), Grape seed powder, Blueberry Fruit Powder, Cranberry Fruit Powder,
Coenzyme Q10 (Ubiquinone)
, Carrot Powder,
Green Tea Powder
, Apple Extract, Garlic Powder, Grapefruit Powder, Citrus Bioflavonoids Fruit Extract, Kiwi Extract, Stabilisers (
Calcium carbonate
,
Tricalcium Phosphate
), Anti-caking Agent (Talc), Stabiliser (
Polyvinylpyrrolidone
), Thickener (Sodium Carboxymethylcellulose),
Lutein
, Retinyl Acetate, Zeaxanthin, Stabiliser (Hydroxypropyl methyl cellulose) Emulsifier (Polysorbate 80, Polyethylene Glycol), Purified Water, Gelatin, Humectant (Glycerol), Colours (Tartrazine, Titanium Dioxide, Indigotine) .
Recommended Daily Portion: Take 1 capsule daily with a meal.
Food supplement.
Warnings:
Not recommended for children, adolescents, pregnant or breastfeeding women. If you are taking hypoglycemic drugs, consult a physician before using this product. Should you have any cardiovascular abnormalities, please see your physician before taking this product. Not recommended for children under the age of 12. The Tartrazine colour may have an adverse effect on activity and attention in children. Do not exceed the Recommended Daily Portion. This product should not replace a varied and balanced diet and a healthy lifestyle. Keep out of reach of children. Store tightly sealed in the original packaging in a cool, dry place, avoiding direct sunlight.
Find the answers to your questions in our FAQ.
Ask a question
Find the answer to your questions about this product in our FAQ.
Please note that any nutritional advice must be given by your physician or nutritionist!
Fill in the form and send us a message:
Important: You may receive an e-mail after filling in this form
Cancel
Your message has been sent. Thank you for contacting us, please wait for a response!
Please log in to continue!