Our mission is to feed your body and mind with everything you need to exceed yourself!
---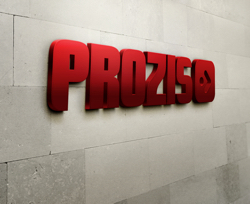 Prozis: European Leader in Sports Nutrition and Functional Foods.
Have you ever wondered what the first steps of Prozis were like? We have your answer right here! And we promise you, this short story will surprise you and remain interesting until the end. Prozis was founded in 2007, when a young student left university to pursue his dream of creating nutritional solutions for optimum health, strength and endurance. A dream that is now a reality, in the form of a company with worldwide recognition and of worldwide renown. How's that for an ambitious project? Prozis is one of those textbook examples of how important determination is when it comes to reaching goals and overcoming challenges to make a dream come true. To this day, Prozis is still privately owned. Now backed by a team of over 600 young and highly motivated people, the company's founder still has the same wish: to change the world. People often say that strength is built through unity, and Prozis is living proof of that. Due to continuous hard work, the company has been able to offer an ever-widening product range each step of the way, under their motto "Exceed yourself!" Everything started with just one brave person in a tiny garage. Today, that daring spirit lives on in a structure equipped with the most sophisticated proprietary technology. Prozis now makes its own products in its very own manufacturing facility, one of the most innovative in Europe, featuring state-of-the-art equipment, and also operates its own highly optimised warehouse with immediate response capacity, from which approximately 11,000 orders are sent every day. Has your jaw dropped to the floor yet? Well, we're still not done! Thanks to technological innovation and efficient production processes, as well as over 10,000 products commercialised worldwide that are competitive, varied, and safe, Prozis has been able to distinguish itself from the competition and place itself on the market's front line. With great enthusiasm and motivation to advance along the same path, we are proud to say that Prozis is the leader in supplementation and functional foods. Is this where the story ends? Since Prozis is only 11 years old, we're only just getting started. Chances are, part of what you read just now isn't even up to date anymore. While you were reading this, another hundred orders were sent and yet another idea for a revolutionary product was born. So, stay tuned! We promise to keep you posted about what's happening at the forefront of the supplementation and functional food business. Exceed Yourself!
Why do our customers love us?
Quality and certificates:
We care about the quality of what we put out in the market. It's important to us to subject our products to a series of rigorous tests to make sure they live up to their expectations.
More Info
Innovation and efficiency:
The truth is that technology is our fuel. It is our wish to live the future today, which is why we believe technology is the most important factor that helps us grow.
More Info
It's impossible to talk about Prozis' product variety without talking about the all-important factors of price, quality and distinctiveness.
More Info
There's only one way to make sure our price is right: by comparing our products to similar products available on the market. We've done the test, and before you try and guess what the result is, we can confirm you this: Prozis products distinguish themselves by their best price. That's a guarantee.
More Info
Maximum customer satisfaction:
We believe that the satisfaction of our customers comes from a series of distinct, appealing initiatives. Much more than just a brand, our customers see us as partners who satisfy their most demanding needs.
More Info
Logistics centre and delivery:
After an order is placed at Prozis, the time required for it to be sent ranges between just 2 and 16 hours.
More Info
How we get our products to our customers
---
Formula development and product conceptualisation:
The entire process starts with the development of the formulas and the conceptualisation of the product. A multidisciplinary team, consisting of food engineers, nutritionists and scientists, puts in effort every day to guarantee the quality of the Prozis products you consume, and to find new solutions to meet each and every one of your needs. From step one, our goal is to provide you with a variety of innovating and efficient products to help you make your goals a reality.
Suppliers:
We work with the best suppliers to make sure that everything we produce is of the highest quality. Suppliers are not chosen by price, but based on their guarantee that they will help us keep you happy, so that our relationship with you will last for many years to come.
Production:
We use the best ingredients and the most advanced techniques to surprise you with products of world-renowned quality. The technological capacity of our production processes, which incorporate some of the most advanced production equipment, places us on the front line of the market. The software that we use is developed totally in-house and according to our own specific needs, which makes us one of the most efficient companies in the world.
Logistics centre:
Our logistics centre entails 45,000m2 of pure technology. The average preparation time for an order placed on the Prozis website - from the moment the order is placed until everything is fully packed - is only two minutes. We have total traceability of each and every product in our warehouse, from the moment of order placement until the time when you receive it at your home.
Shipping:
Every day, we process over 8000 orders. Our products are properly packed and shipped in sealed boxes to ensure that they arrive at your address in perfect condition. After orders are placed, they are generally dispatched in 2 to 16 hours, so that you never need to go without your Prozis products.
Ecological sustainability
---
This aspect has become really important to us, which is why all Prozis packaging materials are 100% ecological and 100% recyclable. 99% of the waste material at Prozis is processed and used in recycling. Every week we recycle about 400 kg of plastic, roughly 2 metric tonnes of wood, and over 8 metric tonnes of cardboard.
Customer service
The Prozis Customer Service department includes native speakers from the several countries where the company is active every day. 20 countries are represented at our customer care centre. That's how we guarantee greater cultural proximity and, above all, maximum efficiency when addressing your needs. Any questions you'd like to ask us? Contact us!