Leader europeo nella nutrizione sportiva e negli alimenti funzionali.
---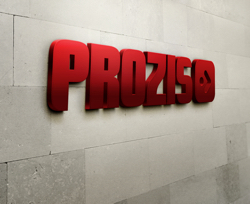 Ti sei mai chiesto come è nata Prozis? Ecco qua la risposta! Siamo certi che questa storia, breve ma sorprendente, catturerà la tua attenzione dall'inizio alla fine. Prozis viene fondata nel 2007 da un giovane studente che aveva lasciato l'università per dedicarsi a realizzare qualcosa che, ai tempi, era solo un sogno. Quel sogno oggi è divenuto realtà, rinomato e conosciuto in tutto il mondo. Fin dal primo giorno, l'obiettivo è stato quello di creare soluzioni nutrizionali per ottimizzare la salute, la forza e la resistenza. Suona come un progetto ambizioso vero? È proprio così! Prozis è un esempio perfetto che dimostra quanto sia fondamentale la determinazione nel raggiungere un obiettivo e accettare sfide al fine di realizzare i propri sogni. Prozis è ancora un'azienda totalmente privata. Il suo fondatore, supportato da un team di oltre 400 collaboratori giovani e motivati, conserva ancora la medesima volontà di cambiare il mondo. Il proverbio dice che l'unione fa la forza, e Prozis lo ha dimostrato attraverso un continuo e duro lavoro che ha permesso all'azienda di offrire costantemente una vasta gamma di prodotti, all'insegna del motto "Exceed Yourself". Tutto è cominciato con una sola persona nel suo garage. Coraggioso, vero? Quello spirito audace è rimasto lo stesso, e si mantiene vivo in una struttura con le più sofisticate tecnologie brevettate: uno degli impianti produttivi più innovativi d'Europa, con attrezzature e know-how di livello estremamente avanzato, e un magazzino con un'organizzazione eccezionale che garantisce tempi di reazione immediati, dal quale ogni giorno vengono spediti circa 8000 ordini. Sei rimasto a bocca aperta? Aspetta, non è ancora finita. Gli ordini vengono spediti entro 2-16 ore, così il prodotto può raggiungere la destinazione selezionata nel minor tempo possibile. Grazie all'innovazione tecnologica ed agli efficienti processi produttivi, oltre che alla competitività, varietà e affidabilità di ciascuno degli oltre 10.000 prodotti commercializzati in tutto il mondo, Prozis ha saputo distinguersi con successo da tutti i suoi competitors collocandosi in prima linea sul mercato mondiale. Con grande entusiasmo e motivazione nel seguire lo stesso cammino percorso fino ad oggi, siamo orgogliosi di affermare che Prozis è il leader nell'integrazione e nell'alimentazione funzionale. Dunque questa storia finisce qui? Dato che Prozis ha appena 10 anni, possiamo dire che siamo solo all'inizio. Parte delle informazioni che hai letto, probabilmente non sono già più aggiornate. Mentre leggevi, un altro centinaio di ordini sono stati spediti e noi abbiamo avuto una nuova idea per un altro prodotto in grado di rivoluzionare il mercato. Pertanto, resta sintonizzato! Noi ti terremo aggiornato su quello che succede sul fronte dell'integrazione e dell'alimentazione funzionale. Promesso! Exceed Yourself!
Why do our customers love us?
Quality and certificates:
We care about the quality of what we put out in the market. It's important to us to subject our products to a series of rigorous tests to make sure they live up to their expectations.
More Info
Innovation and efficiency:
The truth is that technology is our fuel. It is our wish to live the future today, which is why we believe technology is the most important factor that helps us grow.
More Info
It's impossible to talk about Prozis' product variety without talking about the all-important factors of price, quality and distinctiveness.
More Info
There's only one way to make sure our price is right: by comparing our products to similar products available on the market. We've done the test, and before you try and guess what the result is, we can confirm you this: Prozis products distinguish themselves by their best price. That's a guarantee.
More Info
Maximum customer satisfaction:
We believe that the satisfaction of our customers comes from a series of distinct, appealing initiatives. Much more than just a brand, our customers see us as partners who satisfy their most demanding needs.
More Info
Logistics centre and delivery:
After an order is placed at Prozis, the time required for it to be sent ranges between just 2 and 16 hours.
More Info
How we get our products to our customers
---
Formula development and product conceptualisation:
The entire process starts with the development of the formulas and the conceptualisation of the product. A multidisciplinary team, consisting of food engineers, nutritionists and scientists, puts in effort every day to guarantee the quality of the Prozis products you consume, and to find new solutions to meet each and every one of your needs. From step one, our goal is to provide you with a variety of innovating and efficient products to help you make your goals a reality.
Suppliers:
We work with the best suppliers to make sure that everything we produce is of the highest quality. Suppliers are not chosen by price, but based on their guarantee that they will help us keep you happy, so that our relationship with you will last for many years to come.
Production:
We use the best ingredients and the most advanced techniques to surprise you with products of world-renowned quality. The technological capacity of our production processes, which incorporate some of the most advanced production equipment, places us on the front line of the market. The software that we use is developed totally in-house and according to our own specific needs, which makes us one of the most efficient companies in the world.
Logistics centre:
Our logistics centre entails 45,000m2 of pure technology. The average preparation time for an order placed on the Prozis website - from the moment the order is placed until everything is fully packed - is only two minutes. We have total traceability of each and every product in our warehouse, from the moment of order placement until the time when you receive it at your home.
Shipping:
Every day, we process over 8000 orders. Our products are properly packed and shipped in sealed boxes to ensure that they arrive at your address in perfect condition. After orders are placed, they are generally dispatched in 2 to 16 hours, so that you never need to go without your Prozis products.
Ecological sustainability
---
This aspect has become really important to us, which is why all Prozis packaging materials are 100% ecological and 100% recyclable. 99% of the waste material at Prozis is processed and used in recycling. Every week we recycle about 400 kg of plastic, roughly 2 metric tonnes of wood, and over 8 metric tonnes of cardboard.
Customer service
The Prozis Customer Service department includes native speakers from the several countries where the company is active every day. 20 countries are represented at our customer care centre. That's how we guarantee greater cultural proximity and, above all, maximum efficiency when addressing your needs. Any questions you'd like to ask us? Contact us!