Description

Comments (12)

FAQ (0)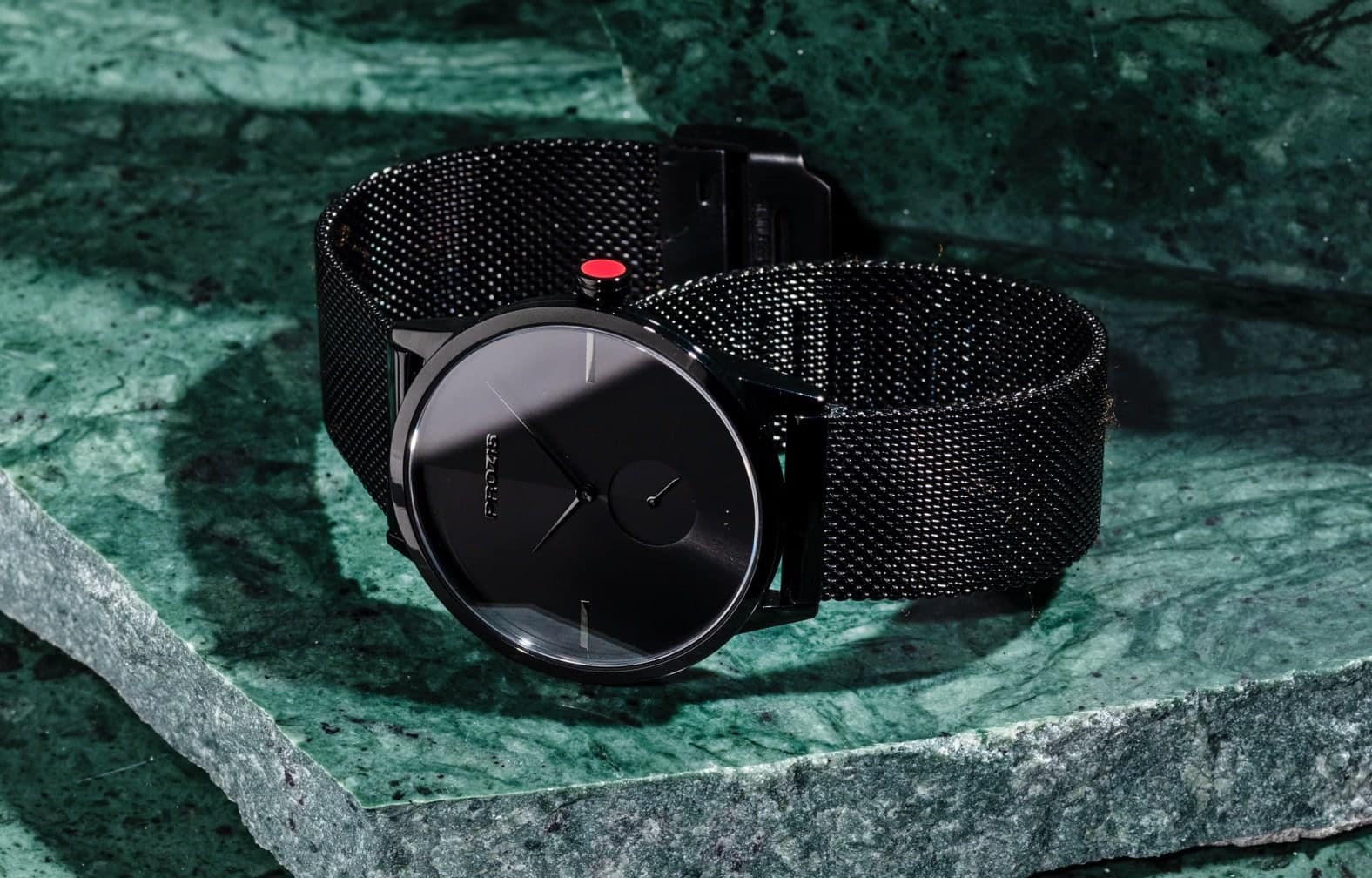 Prozis timepieces are the embodiment of our core values of paramount quality, unrivaled performance and exceptional design.
Every single item has been envisioned to help you exceed yourself every day, every minute and every second.
The Split Second Series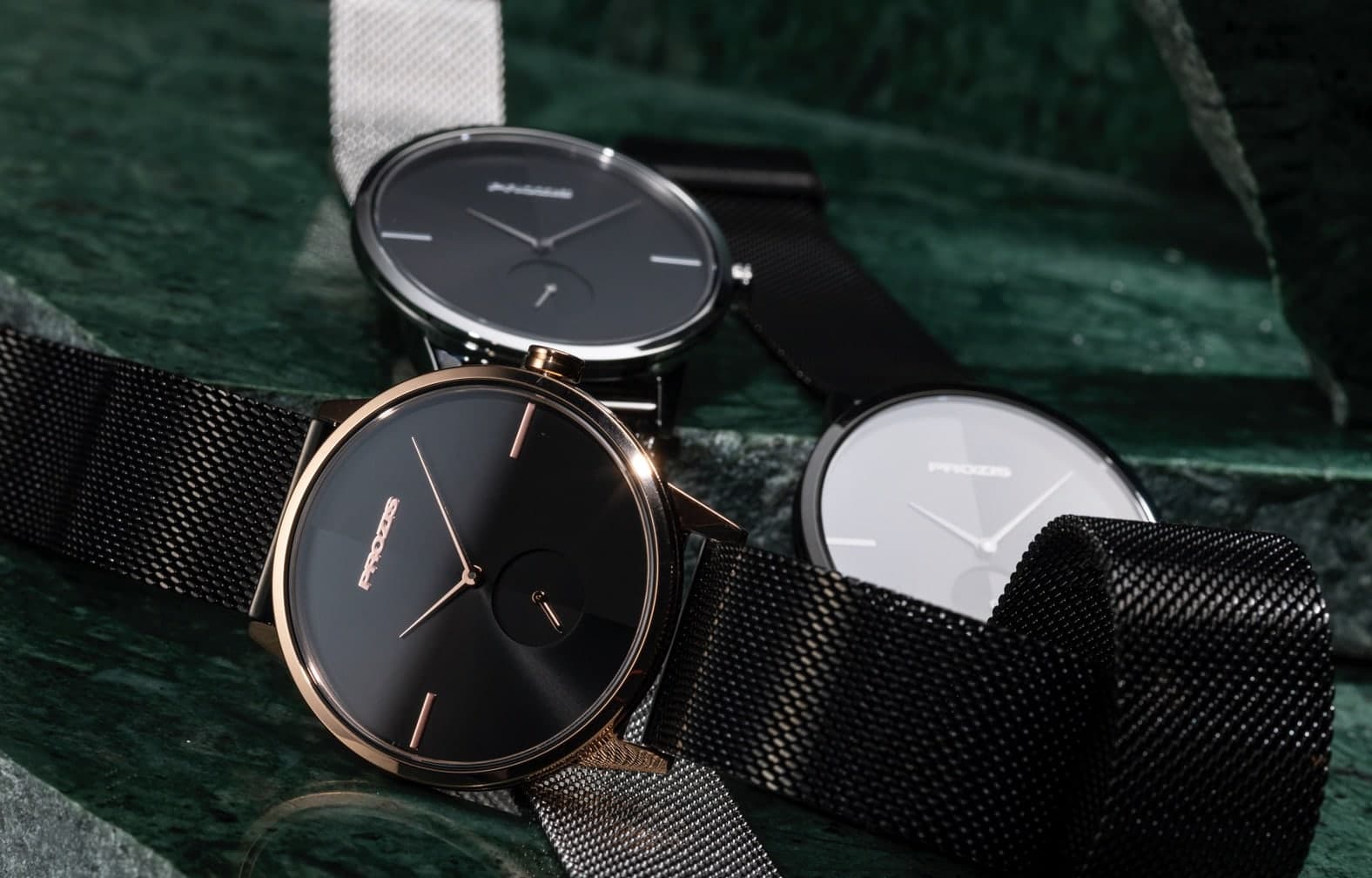 Timeless Means Never Late
The Split Second series represents the duality of daily life.
It aims to portray the balance between our professional and personal side.
The watch collection is designed to easily suit a work environment, but also to resonate with life away from the office. It is meant to be timeless, perfect for any situation or social event.
Resistant and Refined
Stainless steel offers high corrosion resistance, as it is hardly affected by perspiration and other types of moisture. It is highly resistant to heat and easy to clean. Regular, non-aggressive cleaning products will not affect or damage the surface. Since it is usually well tolerated, this kind of material is perfect for all skin types.
Crystal Clear
Sapphire crystal offers incomparable purity and longevity. It is three times harder than mineral glass and only slightly falls behind diamond on the Mohs scale, used to measure mineral hardness. Sapphire crystal is scratch-proof and resistant to cracking and breaking.
Water Resistant
Prozis watches are 3 ATM water resistant, which means they can handle normal daily contact with water but should not be used when swimming or taking a shower.
Japanese Precision
Every Split Second series watch features a Miyota 1L45 Quartz movement, assembled in Japan from Japan-made parts. All the major components are made of metal. Miyota movements, from a company devoted to providing value for generations to come, are in high demand worldwide for their durability, ease of assembly and impact resistance, having been tried and tested for years.
Stealth Black - 40 mm
Black all around. A very inconspicuous, stealthy-looking watch, with our signature red crown as the only contrasting element.
Stainless steel casing with a striking stainless steel mesh bracelet. For the dark knight in all of us.
Regular size casing with a 40 mm diameter.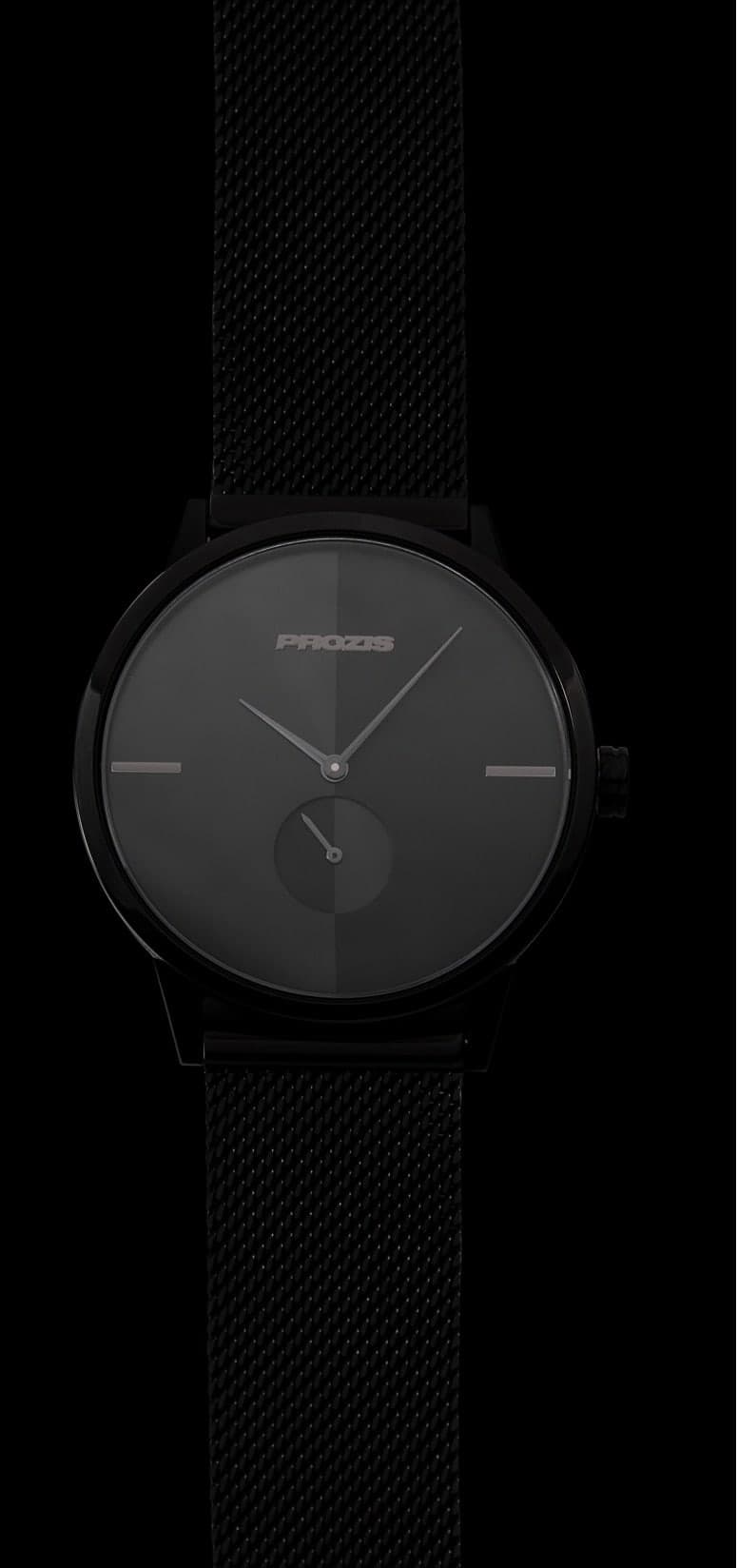 A Split-Second Glance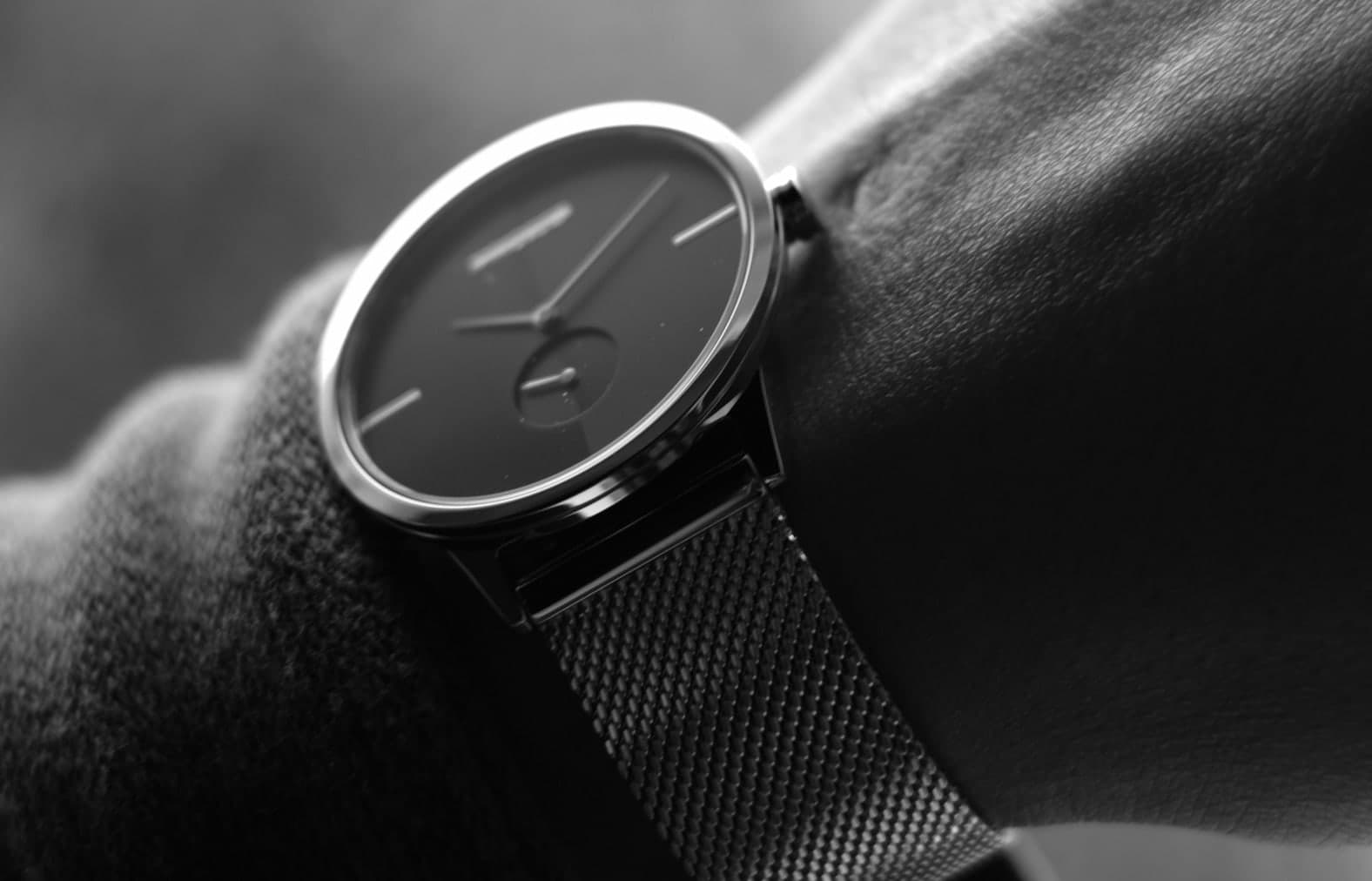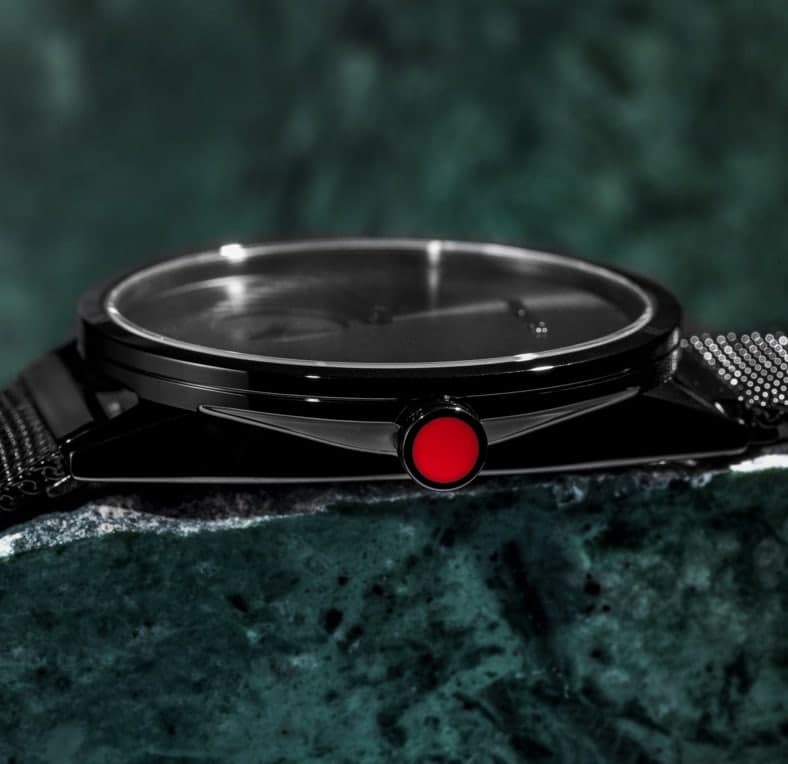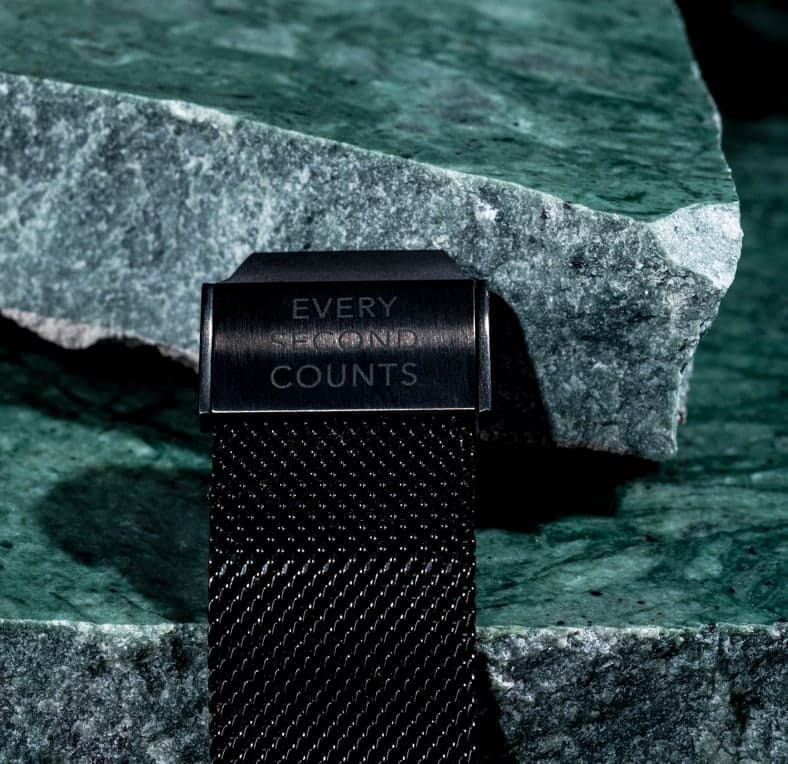 Find the answers to your questions in our FAQ.
Ask a question
Find the answer to your questions about this product in our FAQ.
Please note that any nutritional advice must be given by your physician or nutritionist!
Fill in the form and send us a message:
Important: You may receive an e-mail after filling in this form
Cancel
Your message has been sent. Thank you for contacting us, please wait for a response!
Watch - Split-Second Stealth Black
Seeking a final touch of class? With the Prozis Split Second watch collection, you'll keep time in a timeless fashion. Discover all the different models!

Watch - Split-Second Stealth Black
Please log in to continue!