Description

Comments (455)

FAQ (0)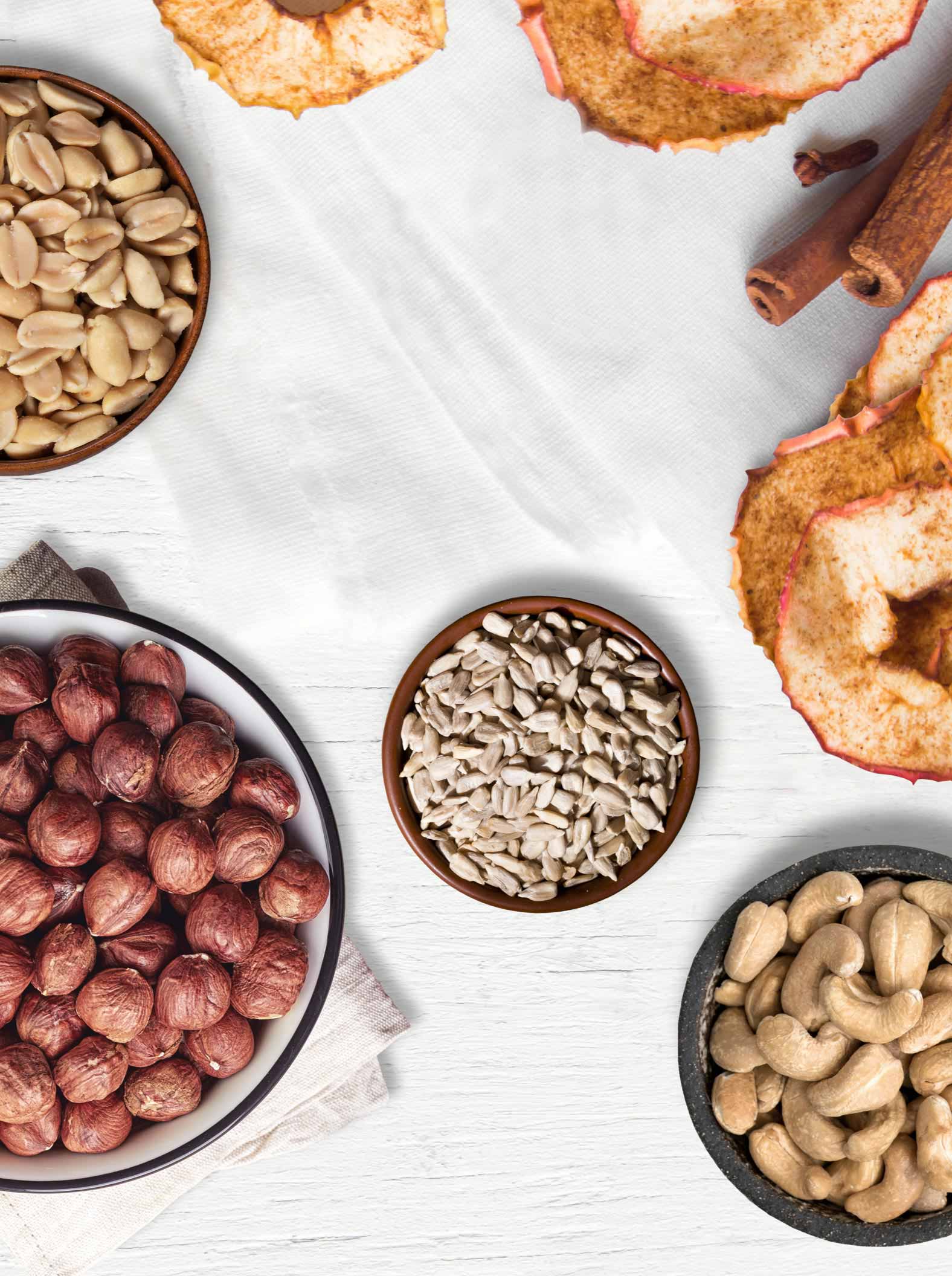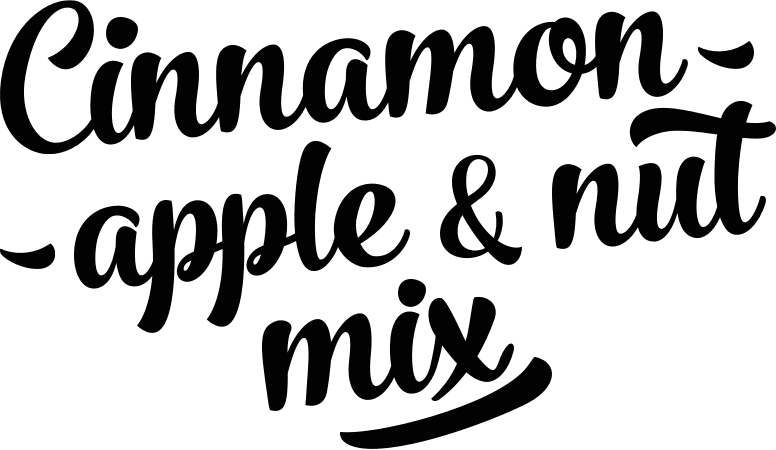 Guaranteed quality
No compromises on quality are made with Prozis Cinnamon-Apple & Nut Mix. The nuts, seeds and apples of this mix are harvested in small quantities so as to minimize loss of quality and freshness. A rigorous selection process makes sure only the best and tastiest ingredients receive the honor of being packed in bags with the Prozis logo.
In the kitchen, the nuts are skinned, roasted for a bit of extra taste and texture, and then paired with sunflower seeds and cinnamon-tasting dehydrated apples. Apart form that, no processing, preservatives or colorings are involved. It's guaranteed!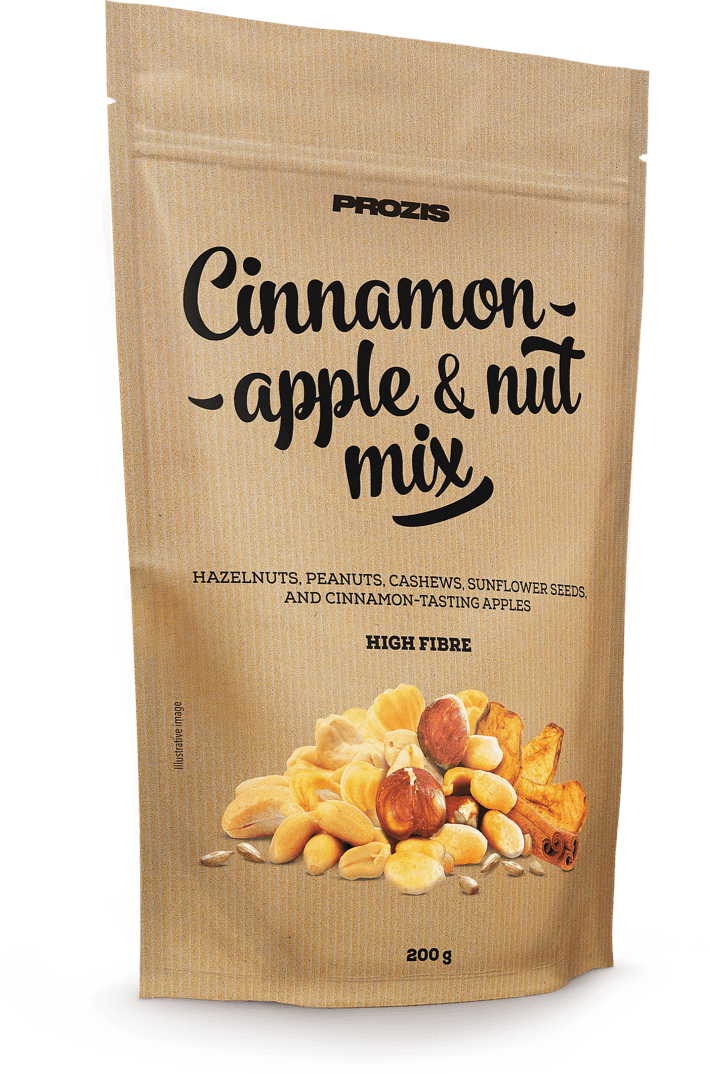 A match made in heaven!
If you're looking to eat healthier without sacrificing flavor and diversity, you just need to have the right ingredients on hand!
Mixing hazelnuts, peanuts, cashews, sunflower seeds, and cinnamon-tasting apples, Prozis Cinnamon-Apple & Nut Mix comes as a perfect combination for some healthy snacking. It's high in fiber and, therefore, ideal for silencing a rumbling stomach. Moreover, this mix will add lots and lots of flavor to your diet plan.
Part of the human diet since prehistoric times, hazelnuts contain a wholesome array of nutrients.
Much more than the main ingredient of peanut butter or the perfect appetizers during get-togethers, peanuts are packed with important nutrients.
Lightly sweet and crunchy, cashews are great for snacking as well as cooking.
Real fruit, harvested at just the right time, finely sliced, and then dehydrated with a delicious touch of cinnamon.
20%
Cinnamon-tasting apple slices
Thanks to their unique flavor and fiber content, sunflower seeds have been a popular snack and cooking ingredient for centuries.
Be inventive
Prozis Cinnamon-Apple & Nut Mix is perfect for you to enjoy as it is, straight out of the bag. Or you can try new combinations. Need some inspiration? Add a spoonful of this mix into plain yogurt, salads or sautéed vegetables. You can also make homemade granola, bread or delicious cookies.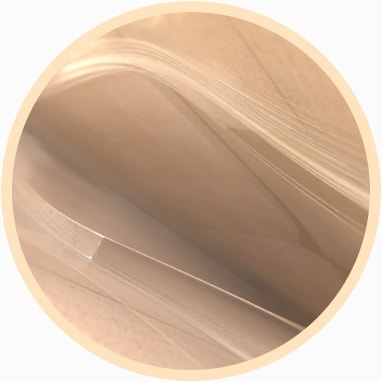 Easy Reseal Zipper
so the contents stay freshfor longer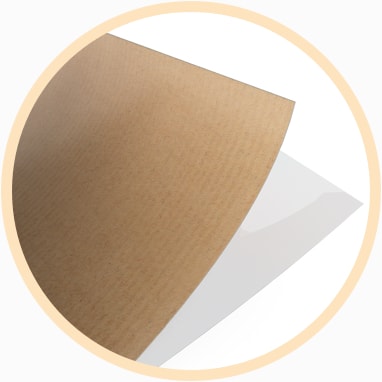 2-Layer Material
ensures maximum taste, crunchand nutritional value
Packed for natural freshness
Prozis' unique, handy packaging will keep your nuts perfectly sealed. With the bag still unopened, light, air and humidity stand as good as no chance, ensuring maximum taste, crunch and nutritional value. And after you've opened it and taken out a handful of nuts, it's easy to reseal the bag so its contents stay fresh for longer.
A handful of advantages:
A carefully selected mix
High fiber
Amazing flavor
Versatile food: as a snack or added to your recipes
* Images presented are merely for illustrative and promotional purposes only. The product's final image may be altered.
Find the answers to your questions in our FAQ.
Ask a question
Find the answer to your questions about this product in our FAQ.
Please note that any nutritional advice must be given by your physician or nutritionist!
Fill in the form and send us a message:
Important: You may receive an e-mail after filling in this form
Cancel
Your message has been sent. Thank you for contacting us, please wait for a response!
Please log in to continue!