Exclusive for product range. View here
On orders containing over €69.00 in marked products
Valid until 2019-03-26
Description
Manuals and Documentation
Comments (158)
FAQ (0)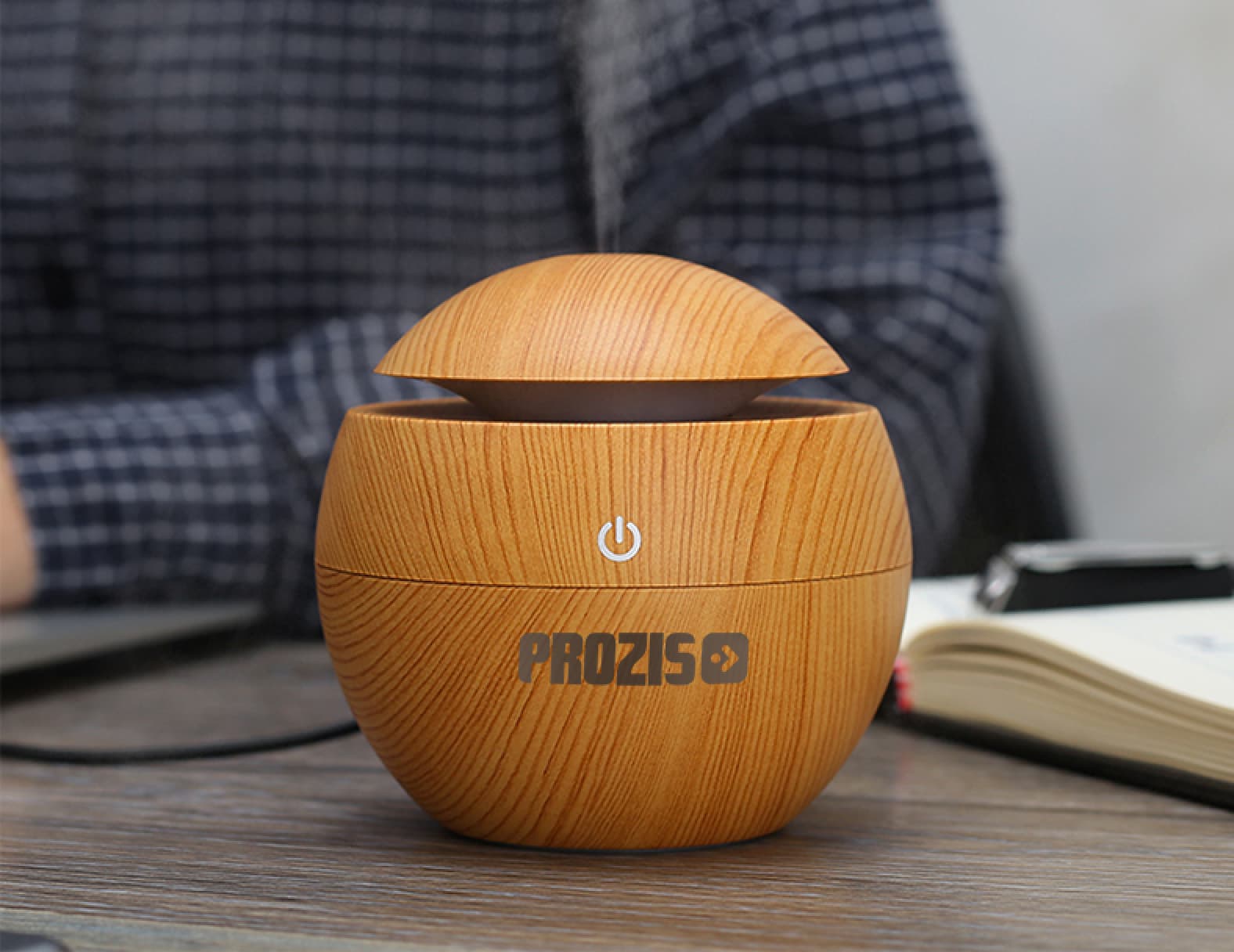 For an optimal indoor climate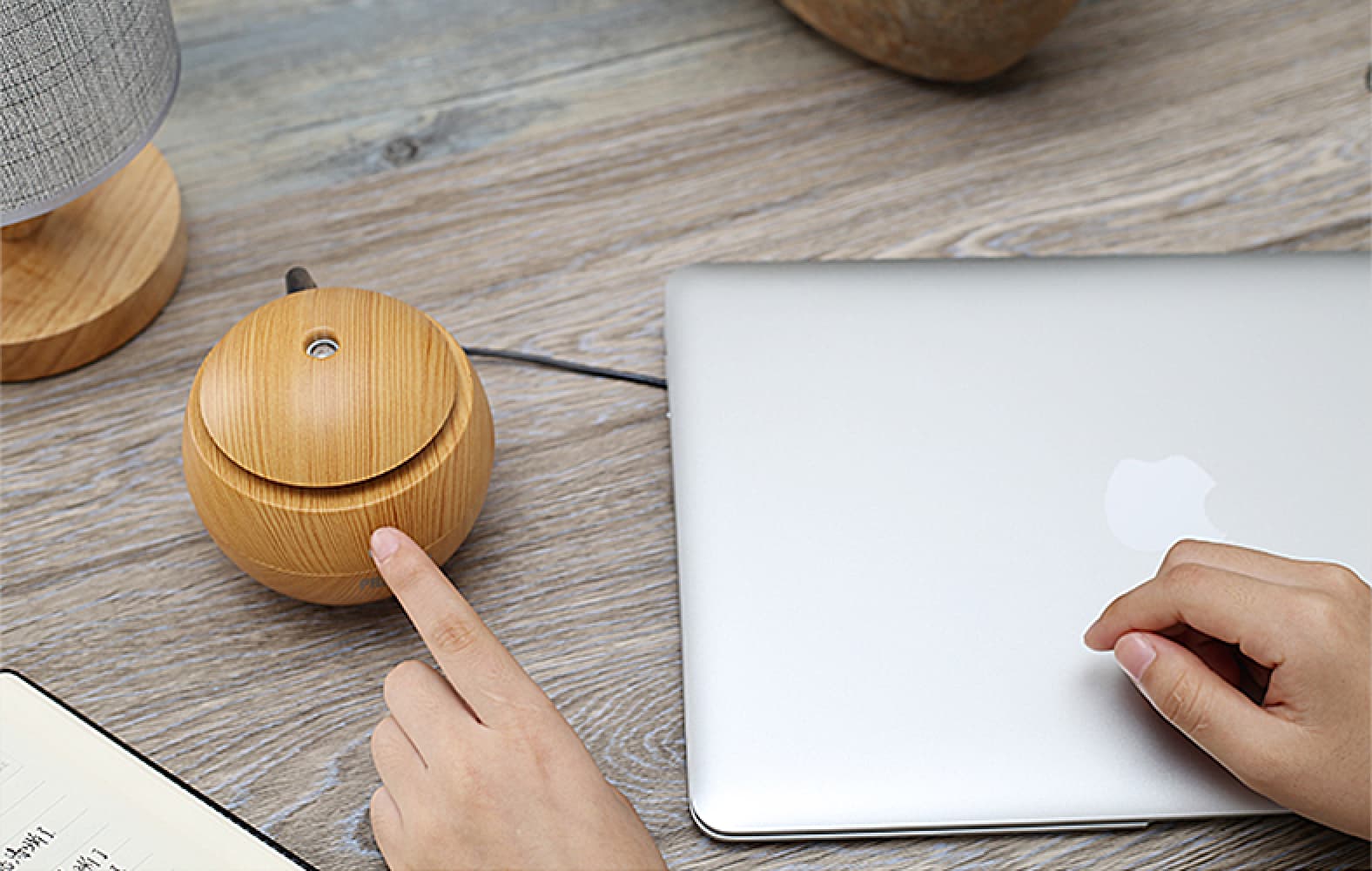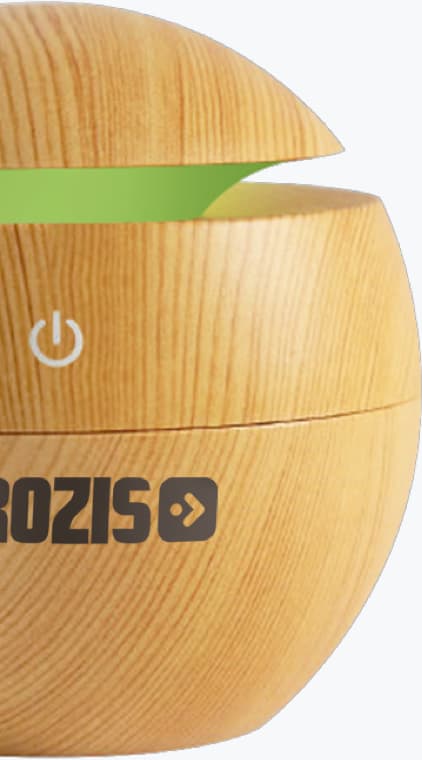 The drawbacks of dryness
Dry air is an all too common phenomenon. During the cold winter season, heaters, but also nature itself, cause the air to dry out, and during summer, air conditioning units have a similar effect. Balance is everything: excessive humidity may be undesirable, but too little of it can have detrimental consequences just as well. Possible consequences are dry eyes and nasal passages, a sore throat, dry and flaky skin, chapped lips, and even the aggravation of asthma and allergy symptoms. Dry air leads to drier mucus, and therefore compromise your immune system function.
Thanks to this Aroma Diffuser & Humidifier, a solution is in sight, and a handy and pretty little solution it is! Let's take a closer look.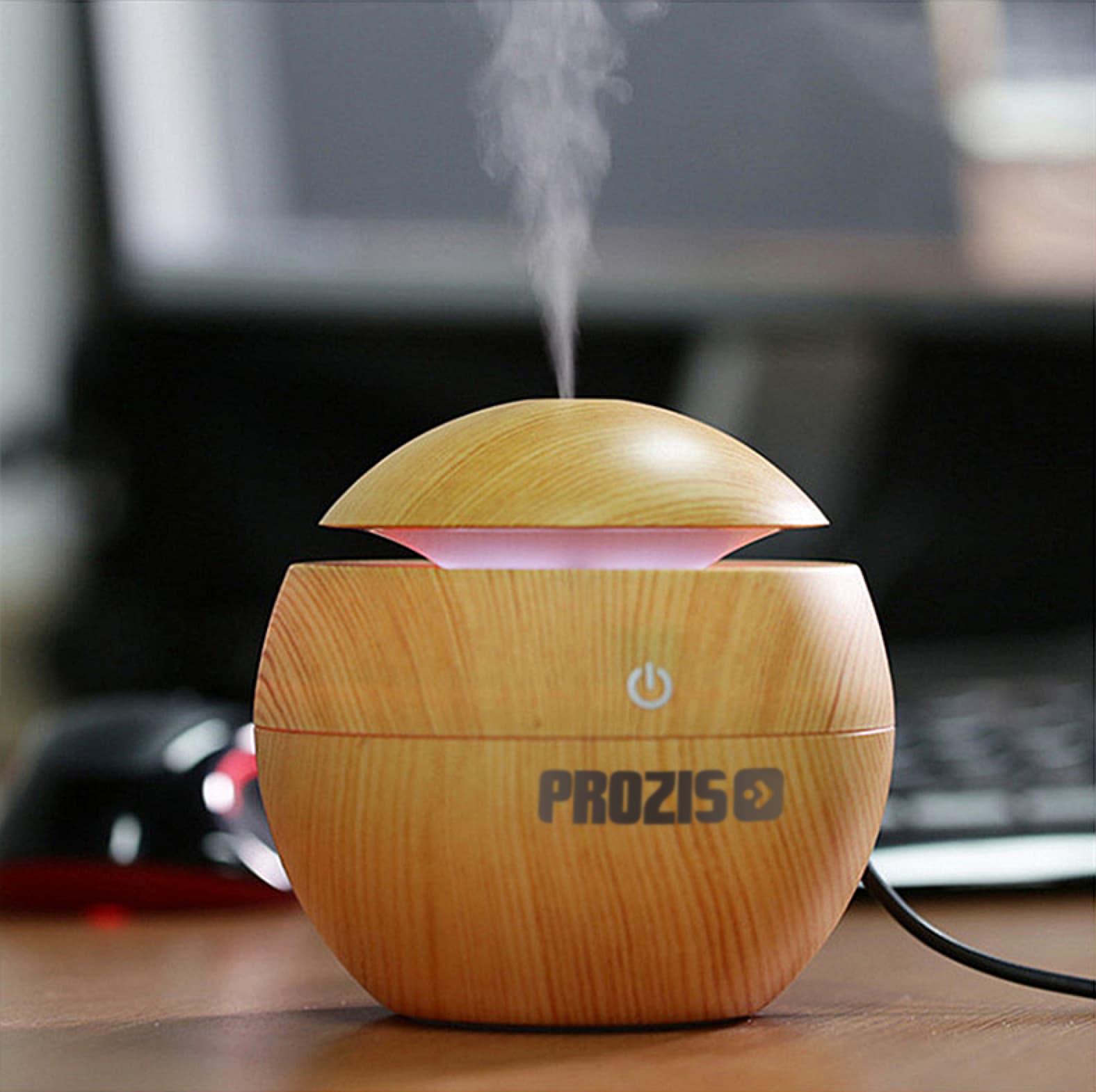 Break the dry spell
The Aroma Diffuser & Humidifier is an ultrasonic, high-frequency micro-droplet vaporization system. It brings breathing comfort, a sense of well-being and stress relief by emitting water vapor in order to maintain an optimum air moisture level for hours. Not at all like vapor from boiling water, the micro-droplets are cool and totally harmless to the touch.
It may be hard to tell by its rather cute appearance, but there's more to this small package than meets the eye. It's compact, convenient, effective, and features an attractive design. And because it can handle aromatic essential oils too, it's great for aromatherapy.
Top eye-opener tip
If you suffer from dry eyes when waking up, place this humidifier beside your bed to help keep your eyes hydrated while you sleep.
Let's talk details
ULTRASONIC DESK HUMIDIFIER

Small, streamlined and stylish, it works best in smaller spaces. Place it on your desk while you work, or in childrens' bedrooms to make sure they get a good night's sleep. It's ultrasonic, so it hardly makes a sound at all.

When the 130 ml water tank is filled, the tiny device can keep functioning for 10 hours. However, a built-in safety measure will automatically switch it off after 4-6 hours, whether there is still water inside or not.

All you need is a nearby USB power supply, like a computer, power bank or mobile phone charger. Simply fill the humidifier with water, let the spongy core soak for a minute, connect the power, and turn it on for instant air improvement.

The super-handy device will improve the atmosphere in more ways than one! Use some aromatic essential oil to enhance your mood. While the humidifier is on, a discreet multicolor LED light makes for a cosy ambience, and to top it off, the wood-grain finish makes it look good in just about any type of space. Just think of what an excellent gift it will make for that special someone in your life.
How To
1. Twist the top part to open the device.

2. Add the right amount of water.

3. Remove the cotton core by rotating and removing the suction wick.

4. Let the cotton core soak for about 1 min.

5. Put everything back in place and connect the device to a power supply.

6. Press the button for instant humidification.
Specifications:
Material: ABS & PP | Capacity: 30 ml/h | USB-powered | Voltage: DC 5 V
Rated power: 4 W |Dimensions: 95 (H) x 100 (D) mm |Weight: 130 g
Includes:
1 humidifier | 1 extra cotton core | 1 USB cable (1 m) | 1 instruction manual
Ultrasonic Aroma Humidifier Desk highlights:
Effective against dry air
Conveniently USB-powered
10 h of humidity with 130 ml of water
Mood-enhancing functions
RoHS 2 & CE-certified
2-year warranty
User Manual
Updated on: 2019-01-10 - 10.74 MB
Download
---
EU Declaration of Conformity (DoC)
Updated on: 2019-01-09 - 62.27 KB
Download
Find the answers to your questions in our FAQ.
Ask a question
Find the answer to your questions about this product in our FAQ.
Please note that any nutritional advice must be given by your physician or nutritionist!
Fill in the form and send us a message:
Important: You may receive an e-mail after filling in this form
Cancel
Your message has been sent. Thank you for contacting us, please wait for a response!
Prozis
Ultrasonic Aroma Diffuser & Humidifier - Desk
Can't stand dry air? Prozis Ultrasonic Aroma Diffuser & Humidifier - Desk will boost your comfort and works great for aromatherapy. Breathing never felt this good!

Ultrasonic Aroma Diffuser & Humidifier - Desk
Please log in to continue!