Description
Nutritional Info
Comments (4198)
FAQ (0)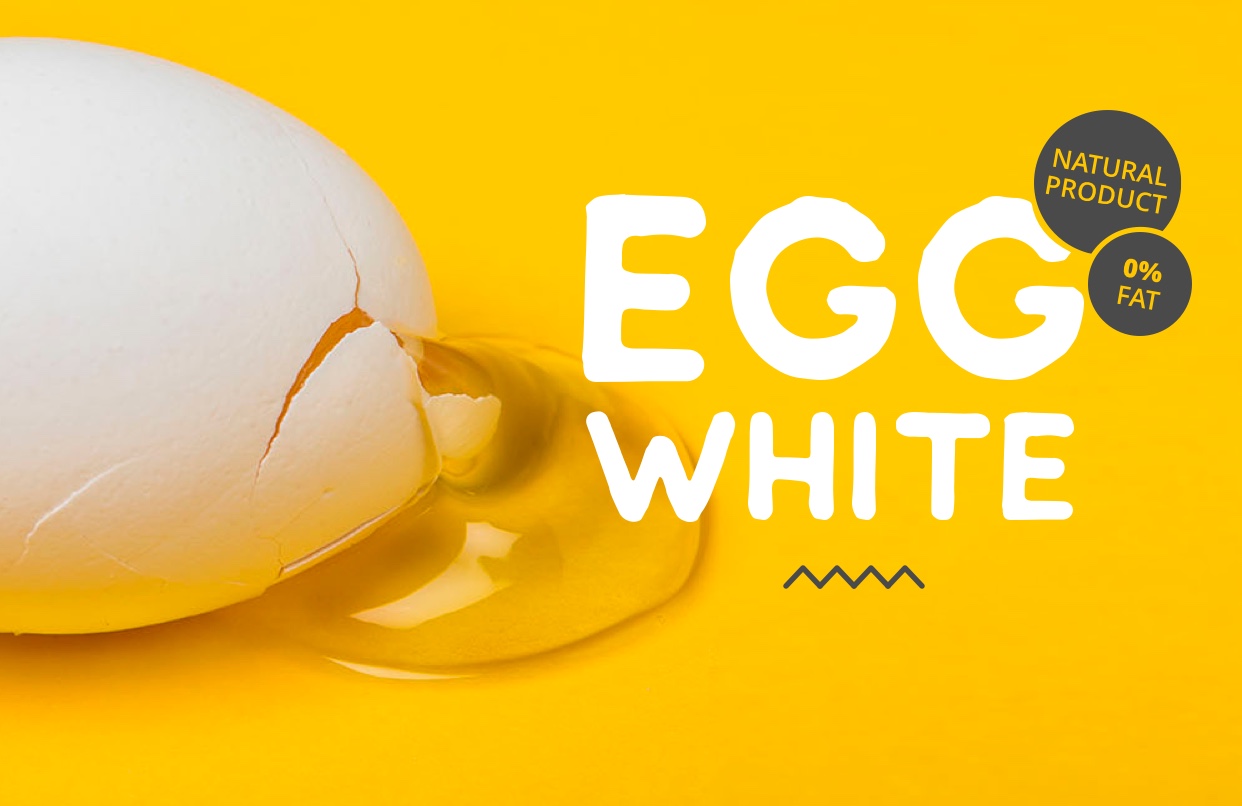 100% LIQUID

Cage-free barn eggs
In cage-free systems, hens live inside large barns where they can walk limitlessly, perch where they please, and lay their eggs in nests for an improved quality of life.

The holy grail
of your diet
Tired of cracking eggs and separating whites from yolks? We listened to your prayers and developed a first-line fitness food that's perfect for your culinary recipes and protein shakes: 100% Liquid Egg White.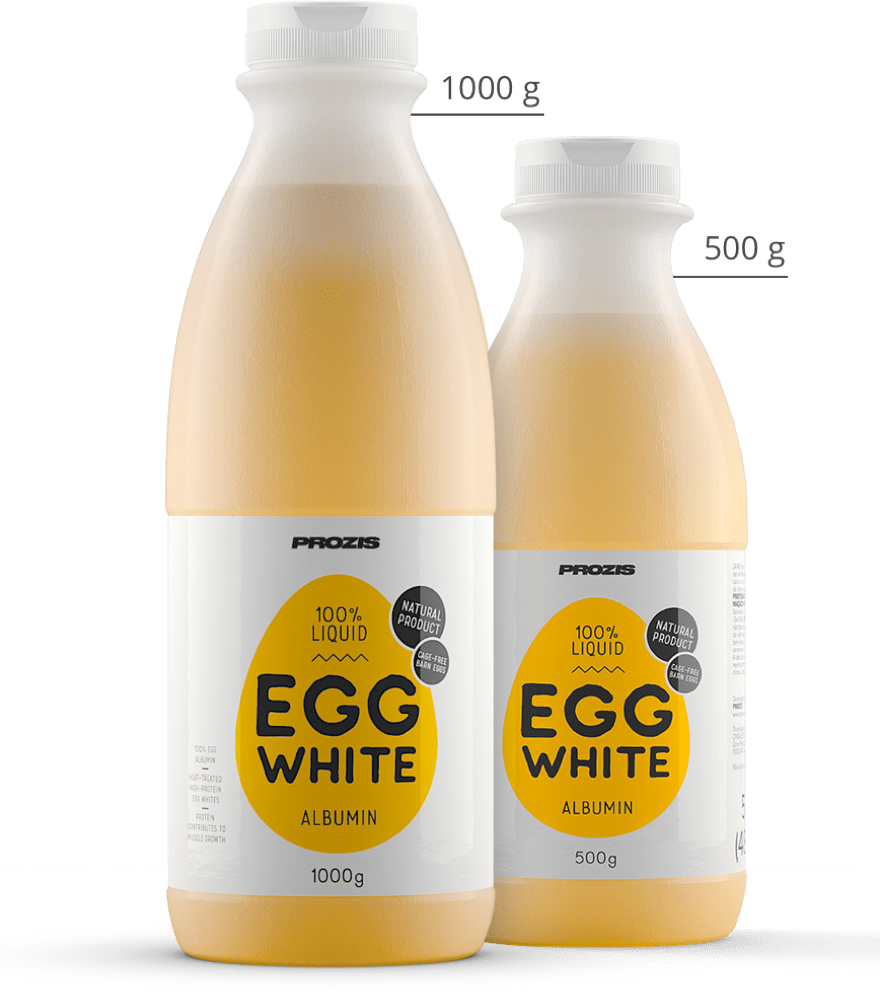 Nutritionally speaking, egg white, also known as albumin, is a nutrient-dense food loaded with protein and free of fat. Quite a few impressive health credentials, don't you think? But the list goes on!
Egg white contains the majority of the protein found inside the whole egg. It's the gold standard against which all other protein sources are compared, due to its bioavailability. And for that reason, it is a must-have food for anyone who wants to increase their protein intake to further the growth and maintenance of muscle mass.

As clean as it gets
Egg white is a perfect option for those allergic to soy or dairy, and suitable for lacto-ovo-vegetarian and paleo diets. Derived exclusively from albumin, no extra ingredients or thickeners are added. Through advanced pasteurisation and filtration processes, all the bacteria as well as the slimy texture are removed, leaving the egg white's nutrient profile intact.

Whipping the peaks from soft to stiff
The ultra-convenient liquid form of Prozis Egg White provides you with a quick and easy way to increase and improve your daily protein intake, helping you meet your diet and fitness goals. So go ahead and scramble away... the possibilities are plentiful!

Egg White Omelet
105 g Prozis Egg White
½ cup chopped spinach
½ chopped onion
5 chopped cherry tomatoes
Salt and pepper to taste
Preheat the oven to 200°C.
Grease a frying pan with olive oil, add the onion and let it cook for four minutes.
Add the spinach and stir until wilted. Remove from heat and set aside.
Beat the egg whites to soft peaks, season with salt and pepper, then add the spinach and tomatoes.
Place in a tin and bake for 15 minutes.
Coconut Cookies
175 g Prozis Egg White
250 g grated coconut
30 g granulated sweetener
A pinch of salt
Beat the egg whites to stiff peaks.
Continue beating and add the sweetener, the grated coconut, and finally a pinch of salt.
Once everything has been added, beat for another minute.
Line a baking tray with parchment paper, shape the batter into balls and place them onto the paper.
Preheat the oven to 180°C and bake for 20 minutes or until golden brown.

Note: We recommend you consult a physician or nutritionist if you have any questions regarding the use of this product. Nutritional information may vary depending on flavour.
* Images presented are merely for illustrative and promotional purposes only. The product's final image may be altered.
Best before end:
2019-07-14
Serving size:
3 tablespoon(s) (46.0 g)
Servings per container:
10
1%
20.70 kcal = 87 kJ
Energy
* Reference intake of an average adult (8400 kJ/ 2000 kcal).

Ingredients
Liquid EGG white (100%) .
Instructions: Shake well before each use. Store between 0°C and 25°C. Once opened, keep in the refrigerator (0-4°C) and use within 24-48 hours. Best-before date strictly depends on the correct storage of the product. Do not expose to heat sources or direct light.
Contains about 16 egg whites. This product should not replace a varied and balanced diet and a healthy lifestyle.
Find the answers to your questions in our FAQ.
Ask a question
Find the answer to your questions about this product in our FAQ.
Please note that any nutritional advice must be given by your physician or nutritionist!
Fill in the form and send us a message:
Important: You may receive an e-mail after filling in this form
Cancel
Your message has been sent. Thank you for contacting us, please wait for a response!
Prozis
100% Liquid Egg White - Albumin 500 g
A real food derived exclusively from albumin with no extra ingredients or thickeners! A great source of protein, contributing to muscle growth.

100% Liquid Egg White - Albumin 500 g
Please log in to continue!