Mental Toughness
Catânia, Sicília, Italia
13 octubre 2018
Las inscripciones están cerradas.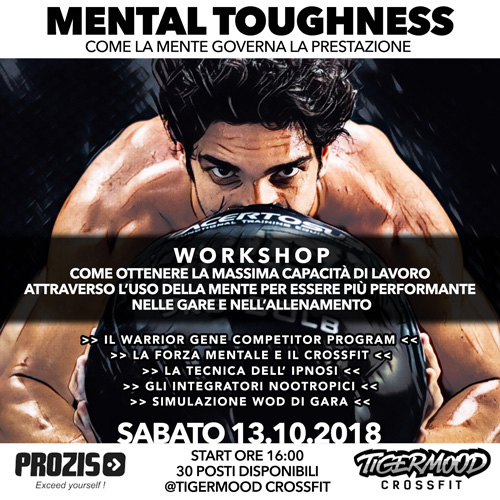 Mental Toughness
Every action has a beginning. Although it seems logical, we are the ones who decide whether to raise an arm, clench a fist or kick a ball. But it's not that simple. Our decisions (translated into ACTIONS) are not always conscious. A poor performance or a failed lift may not only be related to insufficient training, a poor diet or an unplanned integration. Some decisions might be beyond our conscious selves. The purpose of this workshop is to present the "Warrior Gene Competitor Program" and to discuss a subject that is becoming increasingly important in our specific sports context: Sports Psychology.
All participants will receive Prozis products and two-week free access to the "Warrior Gene Competitor Program".
Price Table
| Stage | Event | Price | Payment Deadline |
| --- | --- | --- | --- |
| Single Stage | Wod Competitor - Members | €15 | Until October 11th 2018 |
| Single Stage | Wod Competitor - Non-members | €25 | Until October 11th 2018 |
"Come la mente governa la prestazione"
Temi Trattati:
FORZA MENTALE E CROSSFIT
Differenza tra CrossFit Commerciale e CrossFit Agonistico
Definizione di Atleta
Forza e durezza mentale
Il Warrior Gene Competitor Program
Disciplina, credere nel programma
Il lavoro nel CrossFit Agonistico
PSICOLOGIA DELL'ATLETA AGONISTA
La psicologia dello Sportivo
Cos'è l'ipnosi e come influenza la prestazione
La mente dell' Agonista
INTEGRATORI NOOTROPICI E CONSIGLI NUTRIZIONALI
Gli integratori che migliorano la concentrazione mentale e potenziano lo stimolo neuro-muscolare
Consigli nutrizionali pre, durante e post gara
PRATICA
Competizione e stato mentale (attivazione)
Ipnosi pratica
Lettura dei WODs
Strategie di gara
Prova pratica dei WODs di gara
Con:
Antonio Rubbino (CF trainer L1, Personal Fitness Trainer ISSA Europe, Owner Tigermood CrossFit, Competitor Master +35)
Mario Rubbino (CF Trainer L2, Consulente Nutrizionale UNIPSI, Co-Owner Tigermood CrossFit)
Dott. Federico Gullotta (Psicologo dello sport - Direttore Centro Clinico Eden)."
Media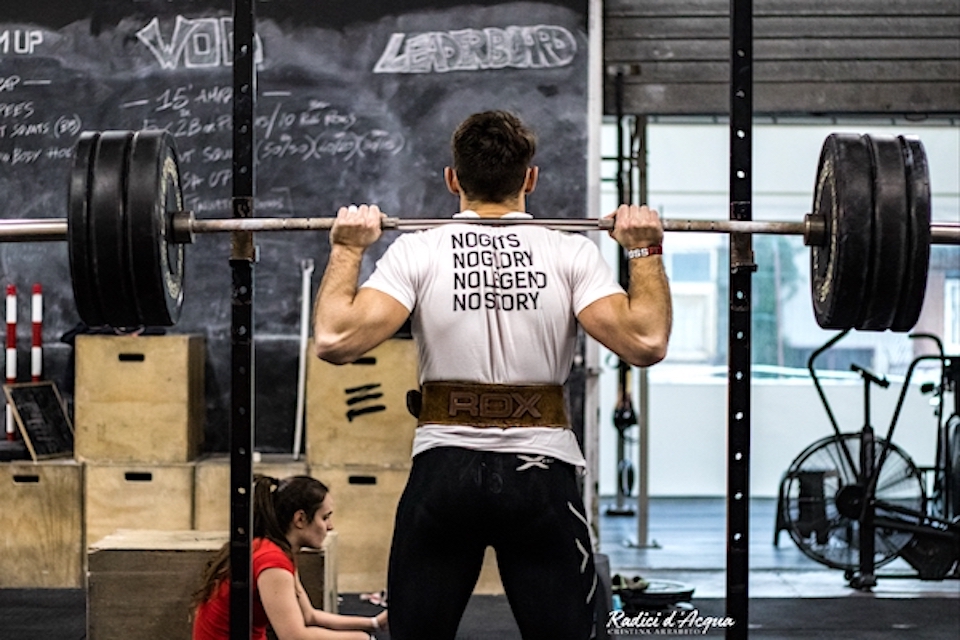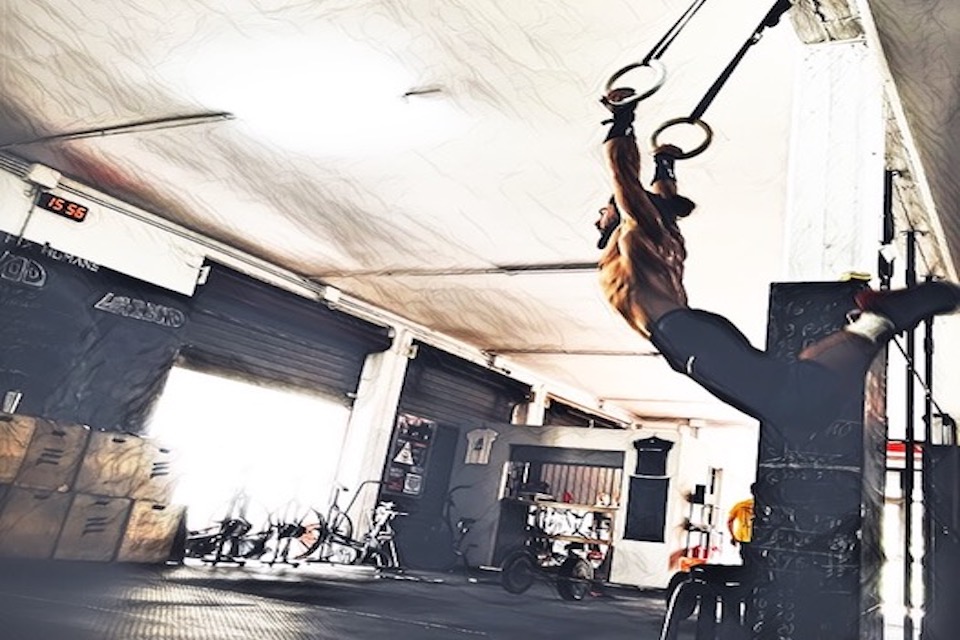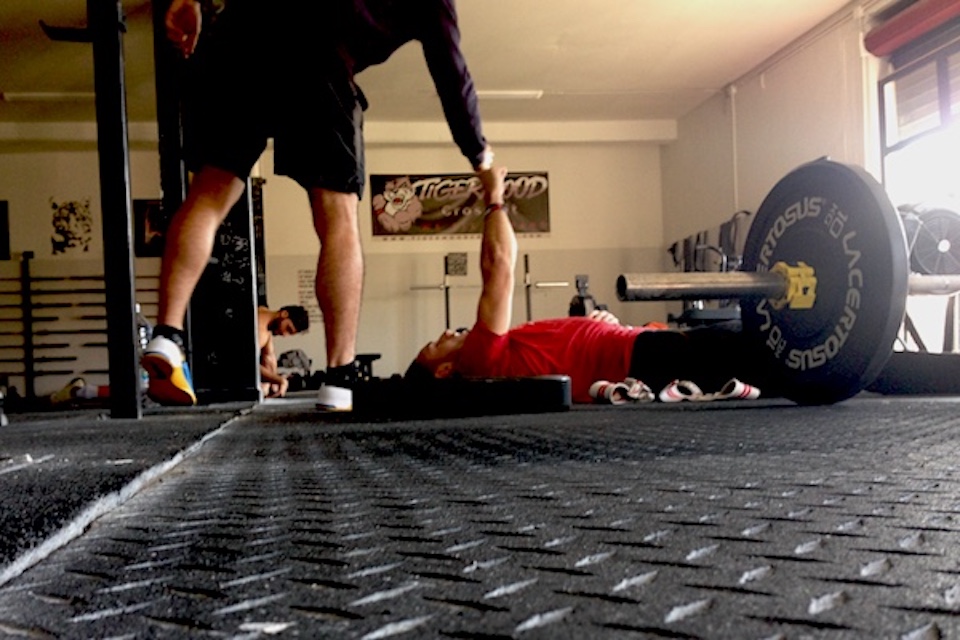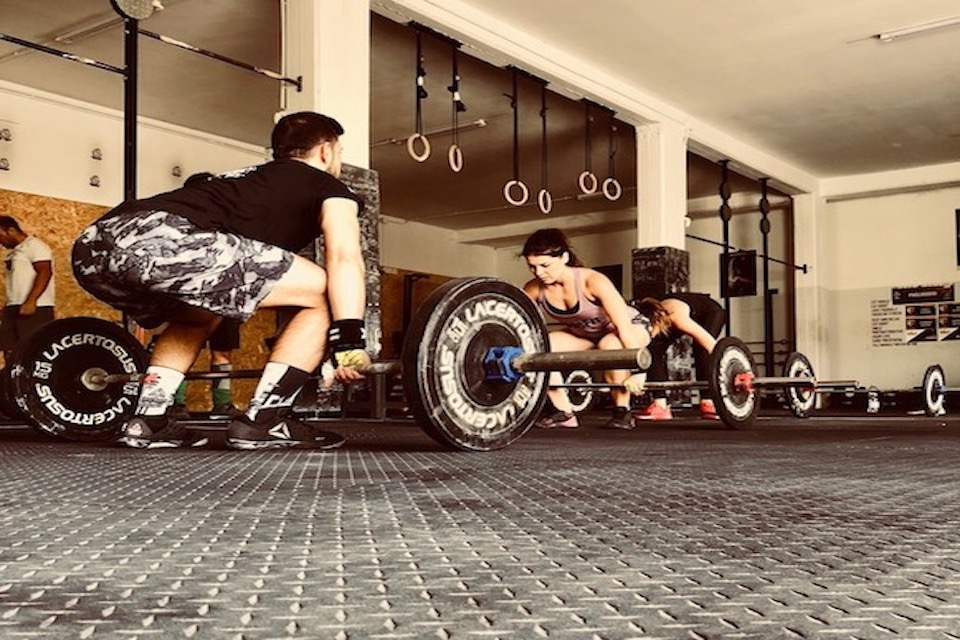 FAQ
¿Qué incluye la inscripción?
- Right to participate in the event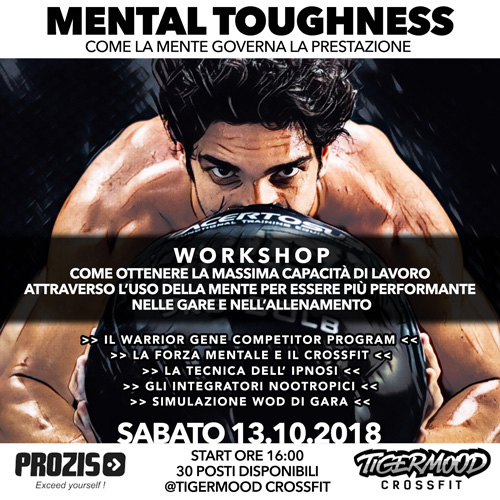 SUPPORT
More questions?
The Mental Toughness team is always here to help. Check our FAQ or send us an e-mail