Køb Zero Fruit Spread 180 g, og få 7 DKK tilbage via en kupon.
STASH-30
Kan kun bruges på produktserien. Vis her
Gyldig indtil 2019-04-21
Begrænset til 2 anvendelse(r) per kunde.
Beskrivelse
Nutritional Info
Kommentarer (1685)
FAQ (0)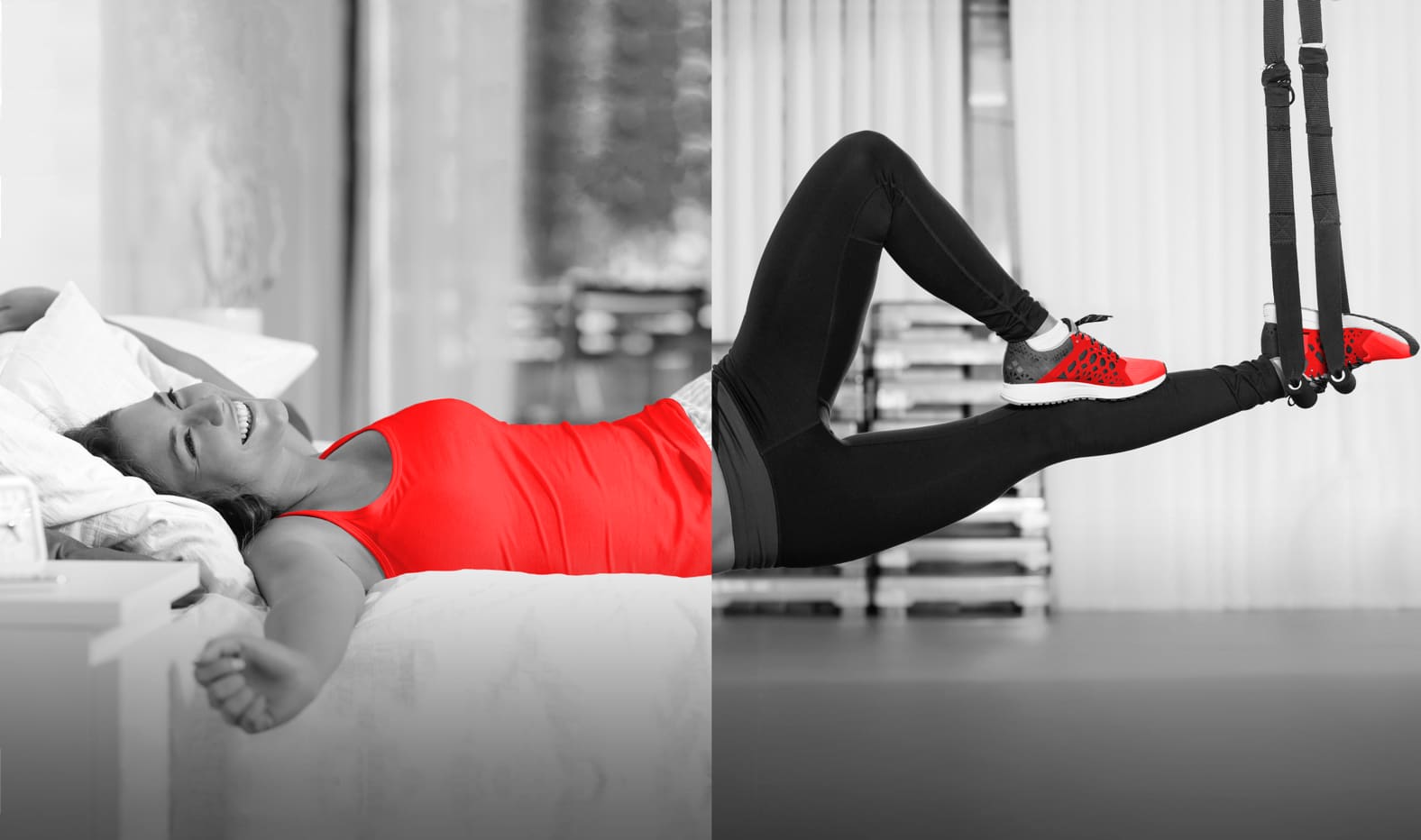 You always have a choice
PROZIS ZERO FRUIT SPREAD
Jam-packed with goodness, not with sugar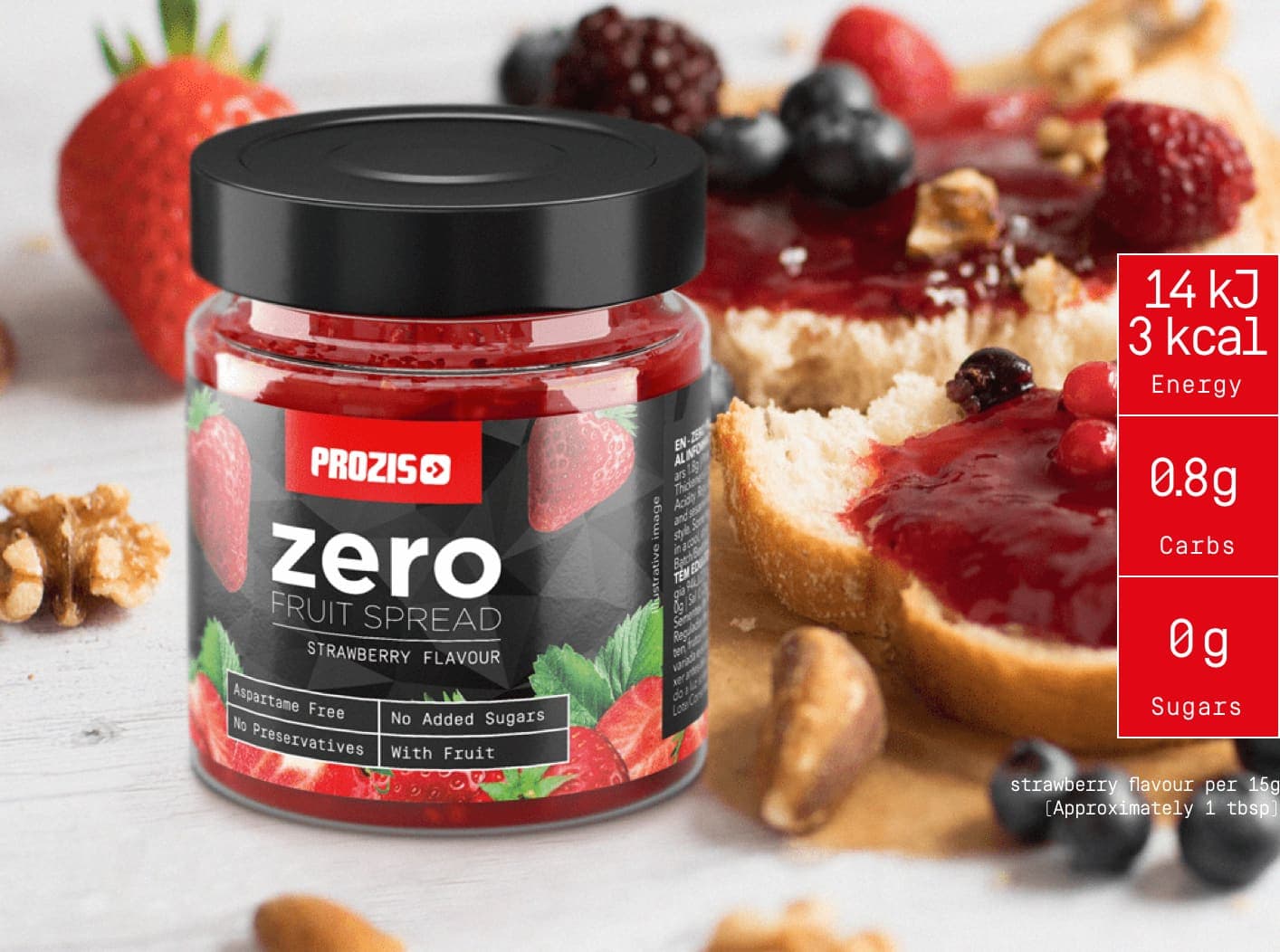 A nice, big gob of jam on a slice of toast, who isn't tempted by that? It's common knowledge however that fruit jams and jellies are often loaded with sugars, meaning that they are often off-limits to athletes and people trying to control their weight. Until now, that is.
Prozis Zero Fruit Spread will have calorie-conscious people sigh in relief! Fat-free and with only a bare minimum of sugars, it's just the product for everyone who prefers to keep an eye on their calorie and sugar intake, yet likes to indulge in a truly delicious treat from time to time. Forget all about forbidden fruit, now there's Zero Fruit Spread!
ZERO DOUBTS
Compared with a regular fruit spread*, Prozis Zero Fruit Spread shows up as the healthier option. Check it out:
| | | |
| --- | --- | --- |
| Per 100 g | Regular Jam | Zero Fruit Spread Apricot-Pear |
| Energy | 278 kcal | 20 kcal |
| Carbs | 69 g | 5.0 g |
| Sugars | 49 g | 1.5 g |
* Reference product: "Basic Report 19297, JAMS AND PRESERVES" (2018 USDA National Nutrient Database for Standard Reference).
SPREAD 'EM!
Irresistibly yummy flavours!
APPLE FLAVOUR

STRAWBERRY FLAVOUR

APRICOT-PEAR FLAVOUR
START EACH DAY THE PROZIS WAY
The breakfast table is only complete with a jar of Prozis Zero Fruit Spread on it. It's superb on bread, on a scone or croissant, but also perfectly suitable for mixing into your yoghurt. And, it even works wonderfully in cake-baking!
SHORTBREAD BARS
1. Preheat the oven to 160ºC. Grease a 33x23cm baking tin with non-stick spray.
2. In a bowl, combine the butter, the xylitol or raw sugar, and the coconut sugar, and beat until creamy with an electric mixer. Add and mix the vanilla and salt. On low speed, beat the almond flour and the instant oats into the mixture until the dough is just smooth.
3. Divide the dough in half. Refrigerate 1 half, wrapped in cling film, for about 30 minutes. Press the other half into the bottom of the tin for the bottom crust. Bake it until it starts to turn light brown around the edges, for 20 minutes or so, then remove the tin from the oven.
4. Stir the fruit spread until smooth, then spread it evenly over the crust. Crumble the remaining half of the shortbread dough over the fruit spread for a crumbled topping. Place the tin back in the oven and continue baking for about 30 minutes until the topping is firm, crisp, and golden in colour. Let the shortbread cool completely before cutting it into bars.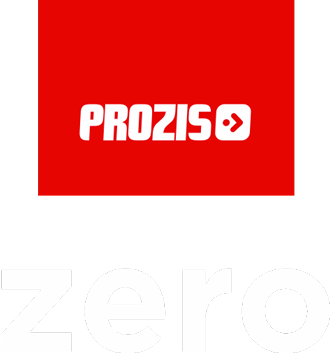 YOU CHOOOOSE TO STAY FIT!
Prozis Zero range seeks to provide sugar-conscious alternatives to everyday products. From sauces to chocolate treats, there are several options that can make the difference, all of which delicious and in line with your goals. Zero worries, complete pleasure.
GO WISE
With real fruit
Zero fat
Less than 4 kcal per tablespoon
Low sugars
Delicious on toast or bread
Great for baker's confectionery
BIGGER VERSION
Next to the smaller 180 g version, there's also a bigger version of 370 g available!
APPLE FLAVOUR

STRAWBERRY FLAVOUR

APRICOT-PEAR FLAVOUR
Bemærk: Vi anbefaler at du konsulterer en læge eller ernæringsekspert, hvis du har spørgsmål vedrørende brugen af ​​dette produkt. Ernæringsmæssige oplysninger kan variere afhængigt af smag.
* De viste billeder tjener kun et illustrativt og reklamemæssigt formål og kan derfor afvige fra det endelige produkt.
Portionsstørrelse:
1 spiseske(er) (15.0 g)
Portioner per beholder:
24
0%
3.60 kcal = 15 kJ
Energi
* Referenceindtag for en voksen gennemsnitsperson (8 400 kJ/2 000kcal).

Vand, Freeze-Dried Strawberry (3%), Flavouring, Fortykningsmidler (Johannesbrødkernemel, Xanthangummi), Colour (Ekstrakt af sort gulerod), Sødestoffer (Xylitol, Sukralose), Surhedsregulerende middel (Citronsyre), Colour (Carotenes) .
Allergiadvarsel:
May contain traces of milk, soya, gluten, nuts and sesame seeds. Med sødestoffer. Dette produkt må ikke træde i stedet for en varieret og afbalanceret kost og en sund livsstil. Some separation is natural, just stir before use. Opbevares i tæt lukket originalemballage på et tørt og køligt sted, beskyttet mod direkte sollys. Refrigerate after opening and consume within 4 weeks.
Find the answers to your questions in our FAQ.
Ask a question
Find the answer to your questions about this product in our FAQ.
Please note that any nutritional advice must be given by your physician or nutritionist!
Fill in the form and send us a message:
Important: You may receive an e-mail after filling in this form
Annuller
Din besked er blevet sendt. Tak for din henvendelse, du vil modtage svar hurtigst muligt!
Prozis
Zero Fruit Spread 180 g
Seeking an alternative for sugar-laden jam or jelly? Prozis Zero Fruit Spread is sugars-free and incredibly low in calories, but just as delicious!

Zero Fruit Spread 180 g
Du skal logge ind for at fortsætte!