Beskrivelse
Næringsdeklaration
Kommentarer (1190)
FAQ (0)
Klik på produktet for at se beskrivelse og ernæringstabel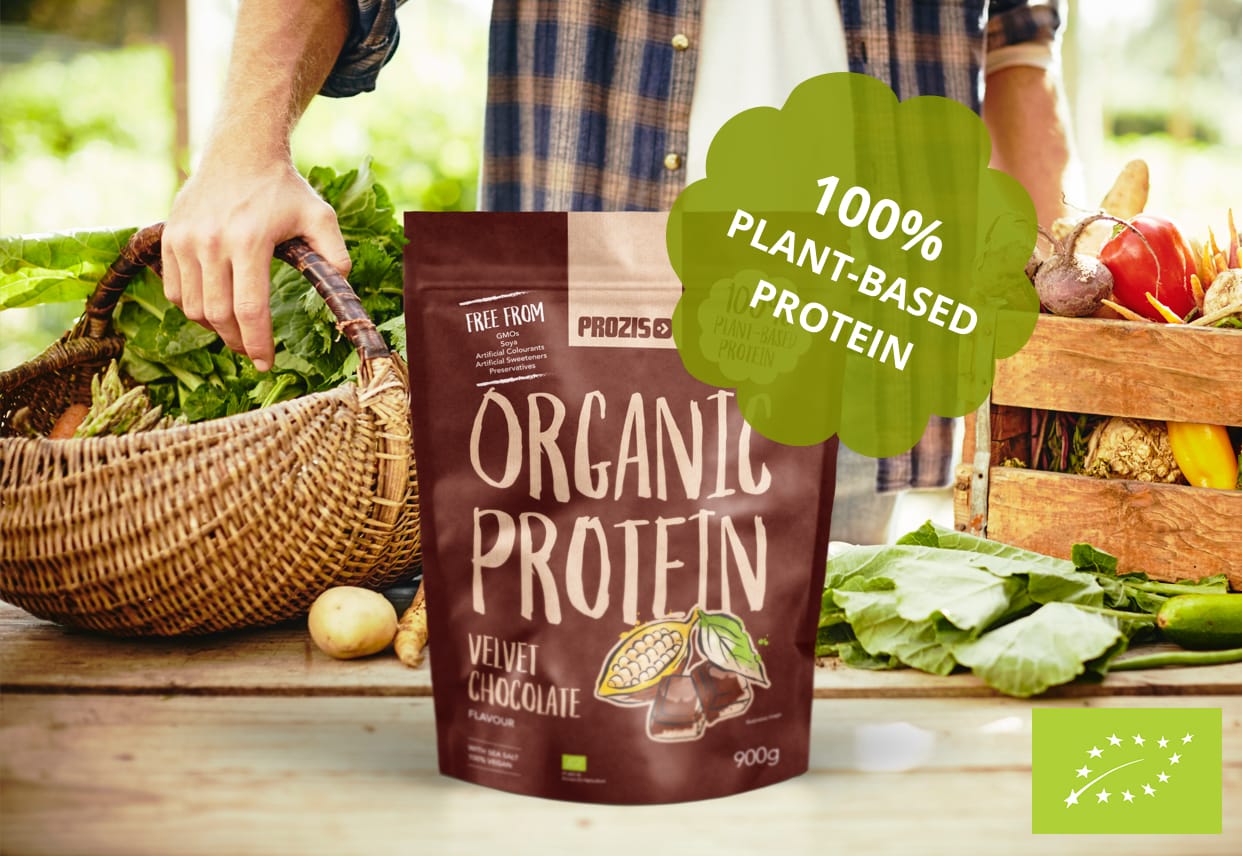 A different take on protein
| | | |
| --- | --- | --- |
| 27 g Protein* | Zero Sugars | 4.2 g Fibre ** |
*value per serving - sweet vanilla bean flavour version
**12 g of carbohydrates, of which 4.2 g of fibre per serving - sweet vanilla bean flavour version
Building blocks for everyone
Prozis Organic Vegetable Protein is a unique protein supplement, developed for just about everyone who leads an active life and needs a bit of quality protein in their diet. Its properties make it a great choice for the health-conscious fitness devotee with a heart for the environment.
Although mostly known for its role in muscle-building, protein is actually crucial for the development of all human organs, systems and tissues. Second only to water, it is the most abundant element in the human body, present in literally every cell. It is safe to say that protein is fundamental to human life, and therefore indispensable in your diet.
Organic Agriculture
Free from:
GMOs

Soya

Artificial Colourings

Artificial sweeteners

Preservatives

Dairy

Wheat

Sugars
100% plant-based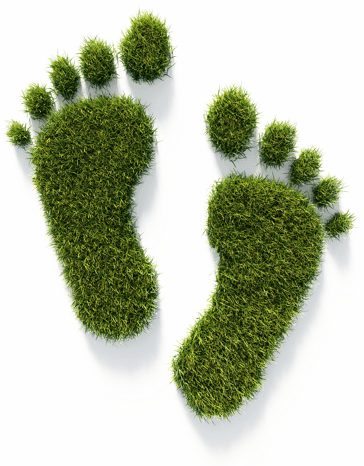 Most people get their dietary protein from animal sources, such as meat, fish and dairy. That is the way it's always been done, since prehistoric times. But the world has changed, and nowadays many people seek to limit or even renounce the intake of animal foods altogether, prompting them to seek out plant-based alternatives. Prozis Organic Vegetable Protein aims to provide such an alternative.
Together as a team
How good is vegetable protein nutrition-wise? Containing all 8 essential amino acids, most animal proteins are generally considered complete, whereas vegetable proteins often lack one or more of these important nutrients. Yet by cleverly blending different plant proteins, the nutritionists, food scientists and doctors at Prozis managed to come up with a unique formula for a quality protein with a complete amino acid profile, suitable for vegetarians and vegans to boot.
The protein blend in Prozis Organic Vegetable Protein comes from these 4 different sources:
Organic Protein Blend
Organic Pea Protein

Organic Chia Seeds

Organic Rice Protein

Organic Hemp Protein
All other ingredients used are also of 100% natural origin:
Another advantage of using plant sources is that besides the protein, the fibre and micronutrients present in the primary ingredients also end up in the final product. And vitamins, minerals and fibre are elements that many people could use a little extra of in their diet.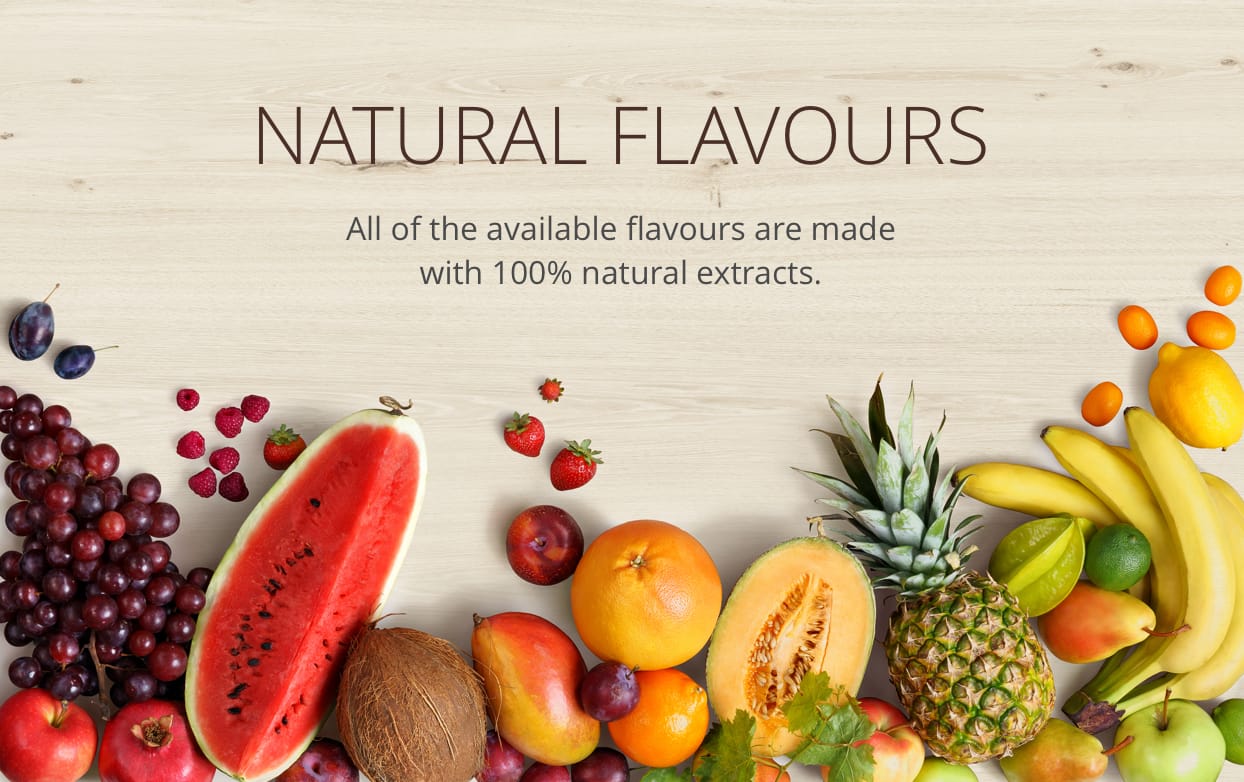 Treat yourself, feed yourself
Make tasty, protein-packed pancakes!

Make your shakes nutritious and delicious!

Add protein and flavour to your favourite toppings!
Our formula:
Organic

100% vegan

With sea salt

Sweetened with stevia
Bemærk: Vi anbefaler at du konsulterer en læge eller ernæringsekspert, hvis du har spørgsmål vedrørende brugen af ​​dette produkt. Ernæringsmæssige oplysninger kan variere afhængigt af smag.
* De viste billeder tjener kun et illustrativt og reklamemæssigt formål og kan derfor afvige fra det endelige produkt.
Find the answers to your questions in our FAQ.
Ask a question
Find the answer to your questions about this product in our FAQ.
Please note that any nutritional advice must be given by your physician or nutritionist!
Fill in the form and send us a message:
Important: You may receive an e-mail after filling in this form
Annuller
Din besked er blevet sendt. Tak for din henvendelse, du vil modtage svar hurtigst muligt!
Prozis
Organic Vegetable Protein 1800 g
If you're a environmentally-conscious person who's looking to maintain and build muscle mass, Prozis Organic Vegetable Protein is what you need. Get yours!

Organic Vegetable Protein 1800 g
1x - Organic Vegetable Protein 900 g
1x - Organic Vegetable Protein 900 g
Du skal logge ind for at fortsætte!