Beskrivelse
Information og vaskeanvisning
Kommentarer (1485)
FAQ (0)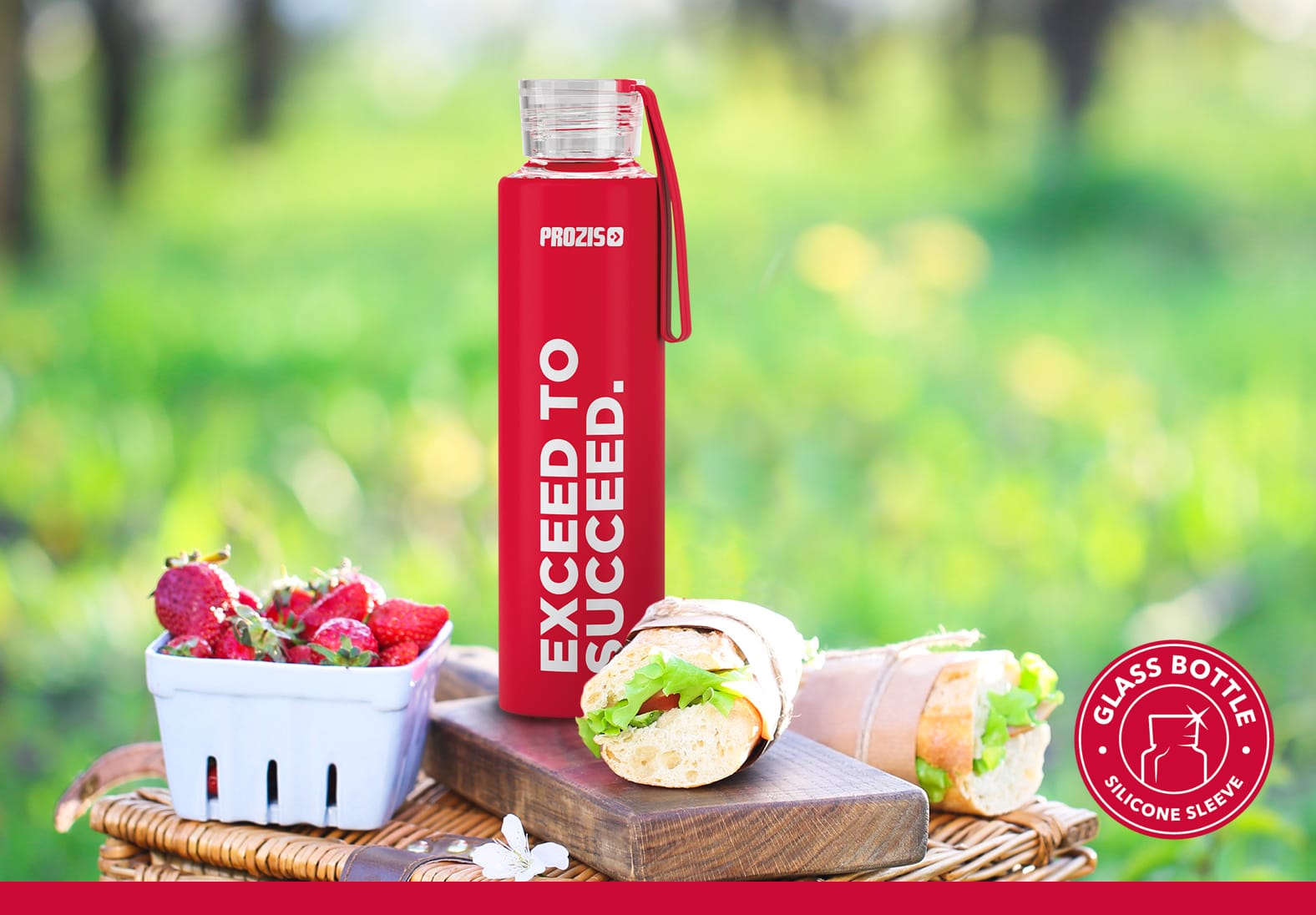 Bottles up!
Begone, disposable plastic bottles, the world won't be needing you anymore! From now on, everyone will be using the Prozis Glass Bottle because, quite simply, there's no excuse not to! It's perfect for just about any situation: travel, work, school, home, gym, hiking or bicycle riding... And what's best about it is that it's easy to clean, so you can use it again and again, every day.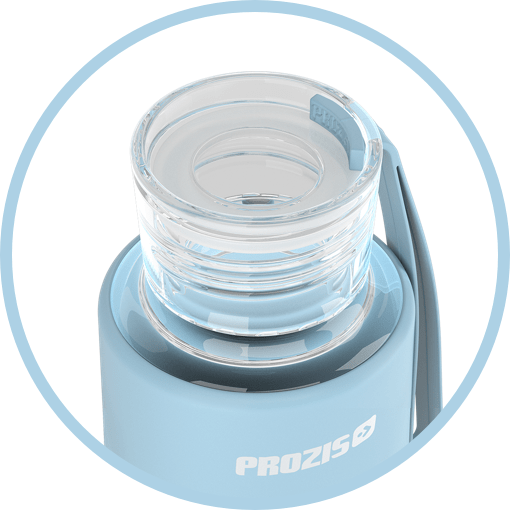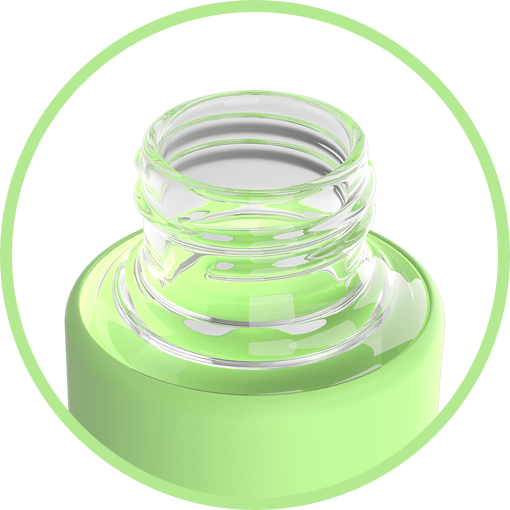 Top of the glass
For enhanced temperature resistance and plain convenience, the 550 ml bottle itself is made of hand-blown, lightweight borosilicate glass. It's eco-friendly and free from toxic materials, and it can handle both hot and cold drinks with its temperature range from -20ºC up to 100ºC. You can even fit a teabag through its 35 mm-wide mouth and brew tea in it, or add ice cubes for cooling. It also makes drinking straight from the bottle more comfortable.
Get a grip
The silicone sleeve provides a bit of protection for the fragile glass bottle, as well as for your hands if it's filled with scalding hot liquid. And it also gives it a good grip and a bit of color, bound to come in handy when you want to tell yours apart from your neighbor's. Lastly, the screw-on cap is made of quality food-grade polypropylene, with a silicone seal on the inside to ensure no leakage can occur.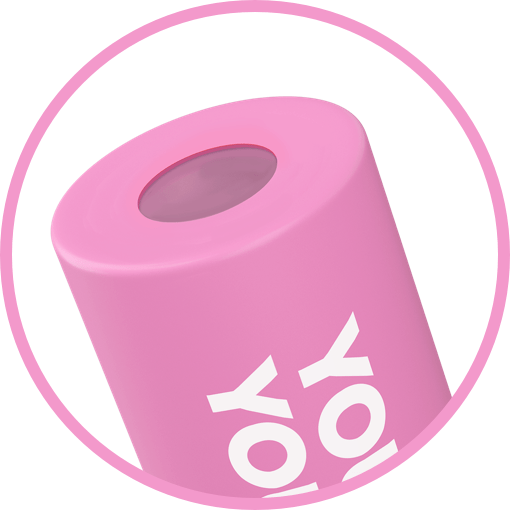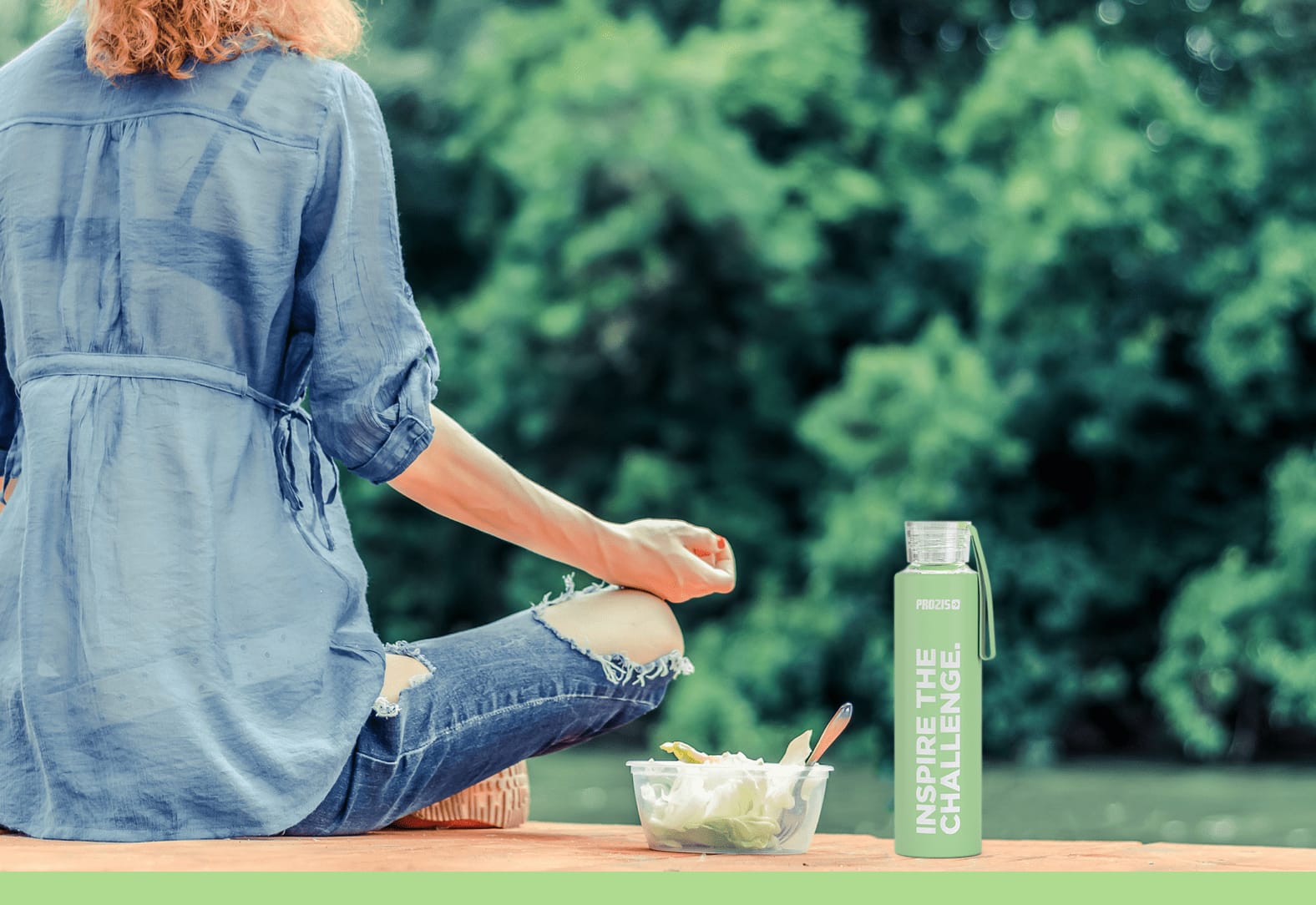 Design of the times
Whether during exercise, at work or at school, everyone needs encouragement sometimes. And our Mantra glass bottle range gives you exactly that! Whichever one you choose, prepare for an elevation of your spirits and your style.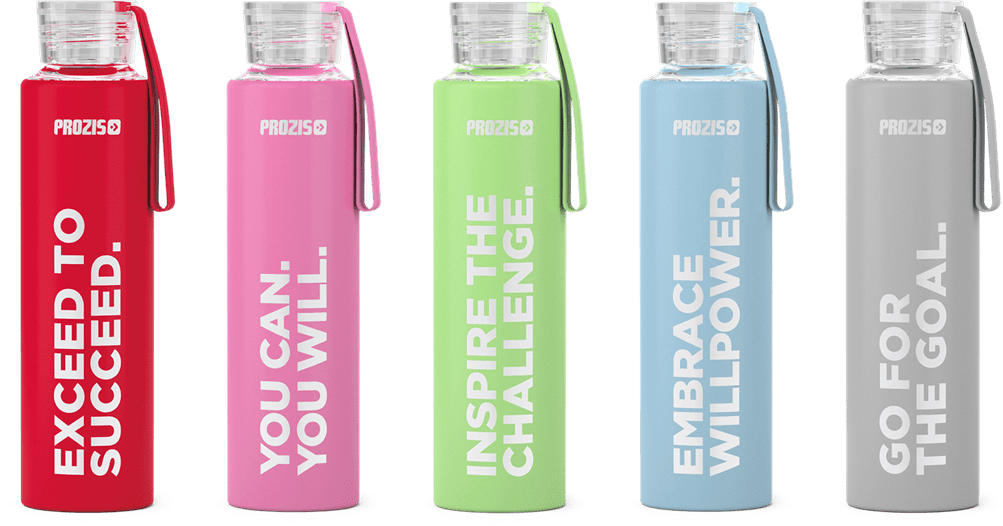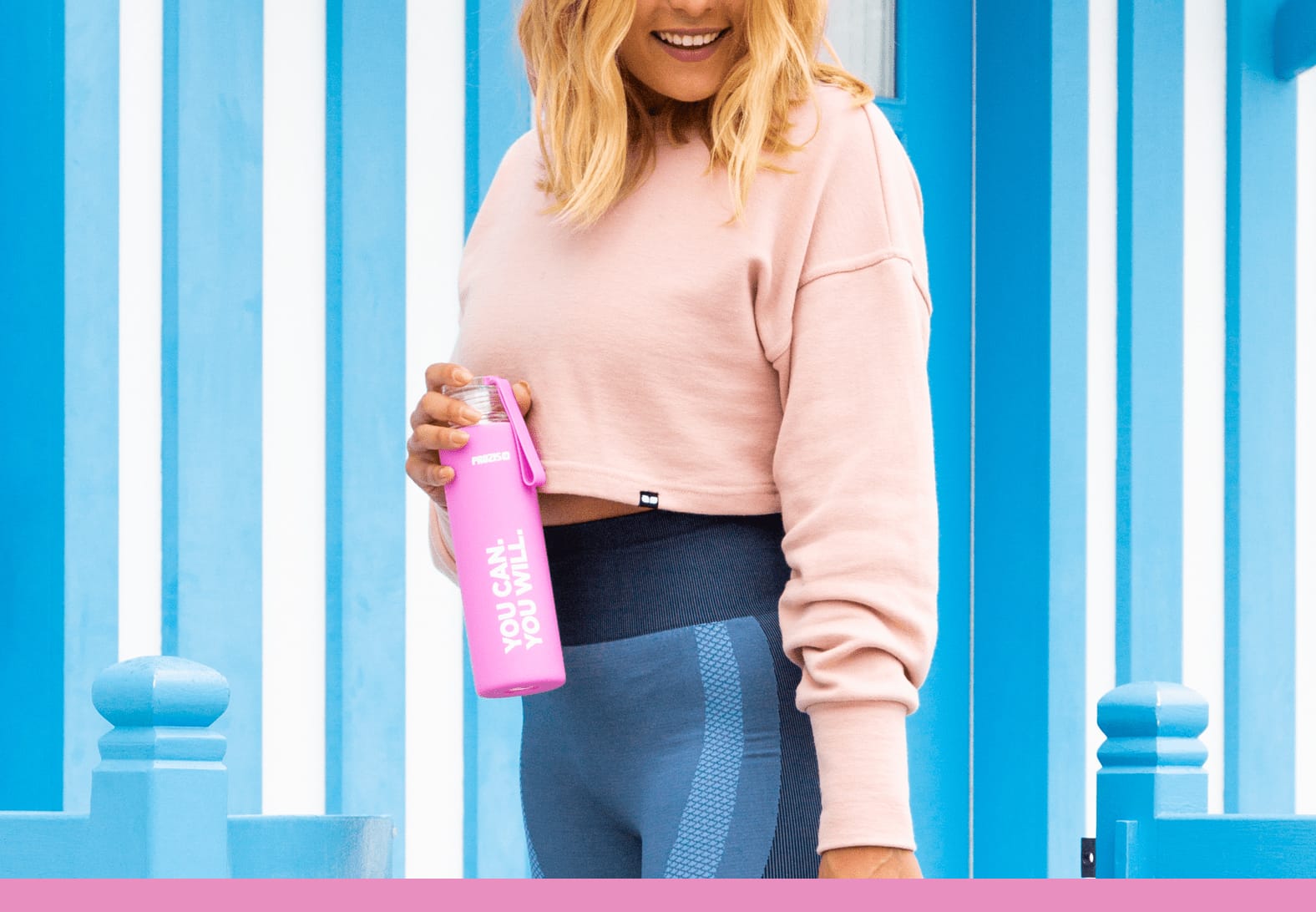 Prozis Glass Bottle Highlights
Capacity of 550 ml
Temperature-resistant borosilicate glass (-20ºC to 100ºC)
Protective silicone sleeve
Great for water, sports drinks, juice or tea
Dimensions: 72 x 245 mm
Not suitable for the dishwasher
Not suitable for the microwave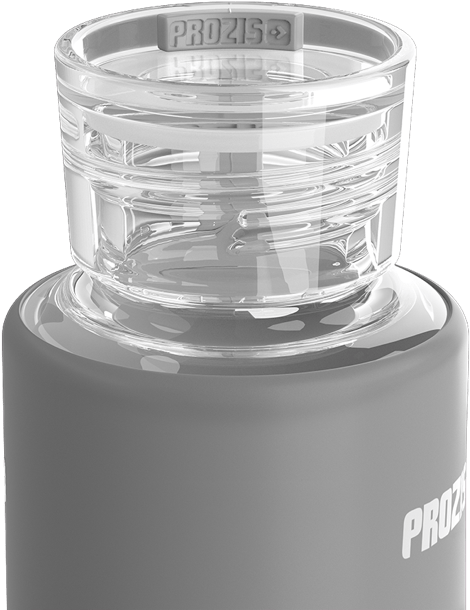 Also check out these variants:
Our Art glass bottle range represents fun, vibrancy, and self-expression. Go with one of the five distinct art-color combinations and show the world what drives you!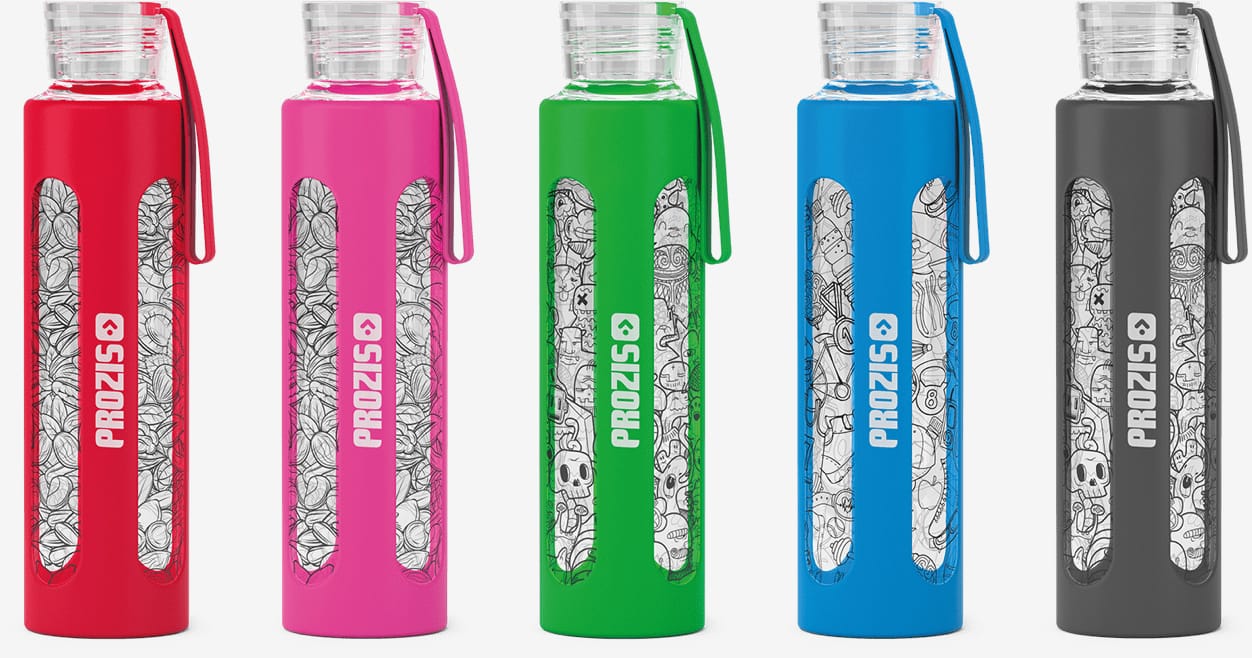 Find the answers to your questions in our FAQ.
Ask a question
Find the answer to your questions about this product in our FAQ.
Please note that any nutritional advice must be given by your physician or nutritionist!
Fill in the form and send us a message:
Important: You may receive an e-mail after filling in this form
Annuller
Din besked er blevet sendt. Tak for din henvendelse, du vil modtage svar hurtigst muligt!
Prozis
Mantra Glass Bottle Red

Mantra Glass Bottle Red
Du skal logge ind for at fortsætte!