Køb Jointz and Bones Pack, og opdag hvilken specialrabat vi har til dig.
VIP-40
Kan kun bruges på produktserien. Vis her
Gyldig indtil 2019-04-24
Begrænset til 2 anvendelse(r) per kunde.
Køb Jointz and Bones Pack, og få 10% rabat på den anførte pris.
SAVE-10
Kan kun bruges på produktserien. Vis her
Gyldig indtil 2019-04-24
Begrænset til 2 anvendelse(r) per kunde.
Beskrivelse
Nutritional Info
Kommentarer (69)
FAQ (0)
Klik på produktet for at se beskrivelse og ernæringstabel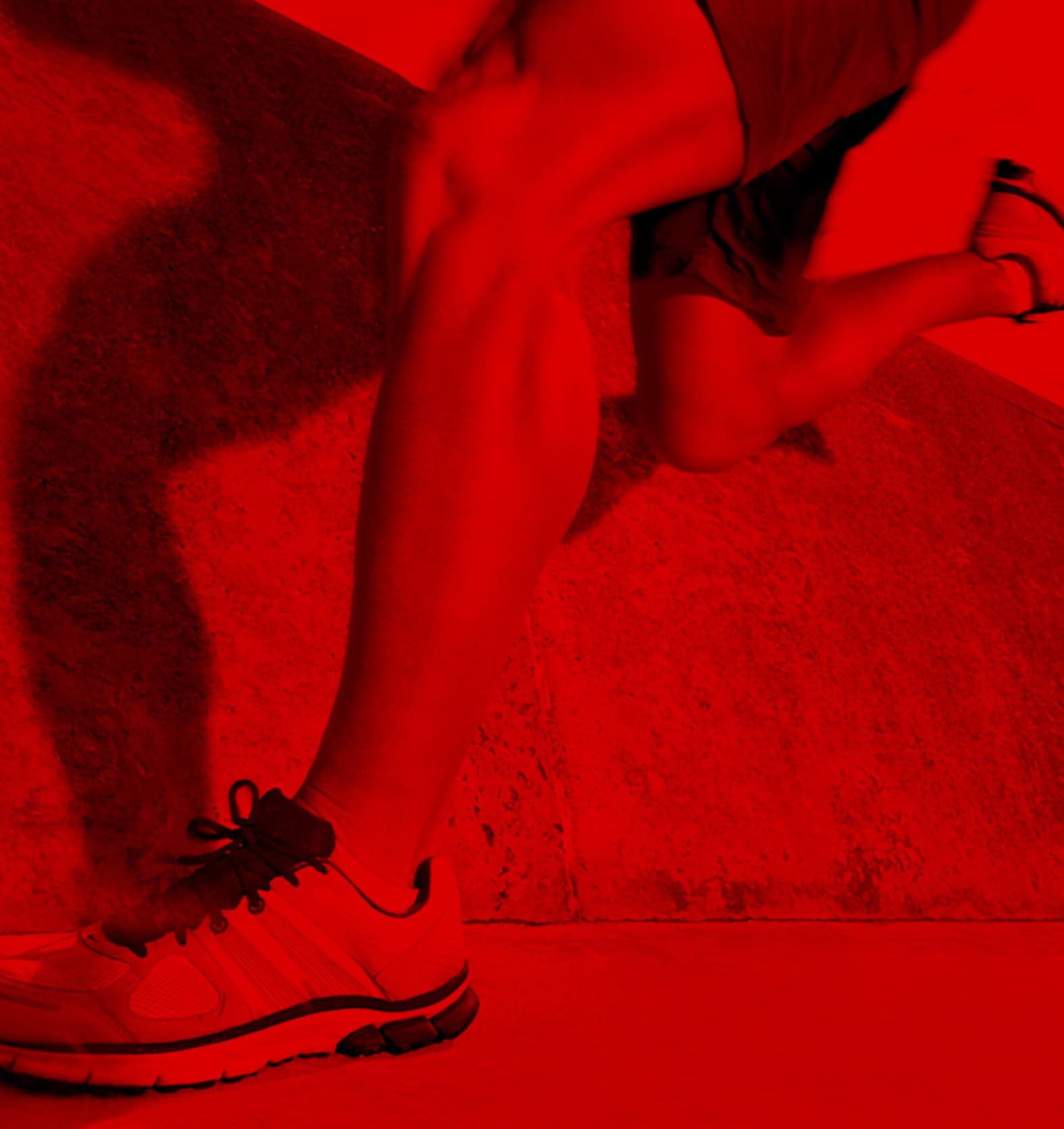 No skeletons in the closet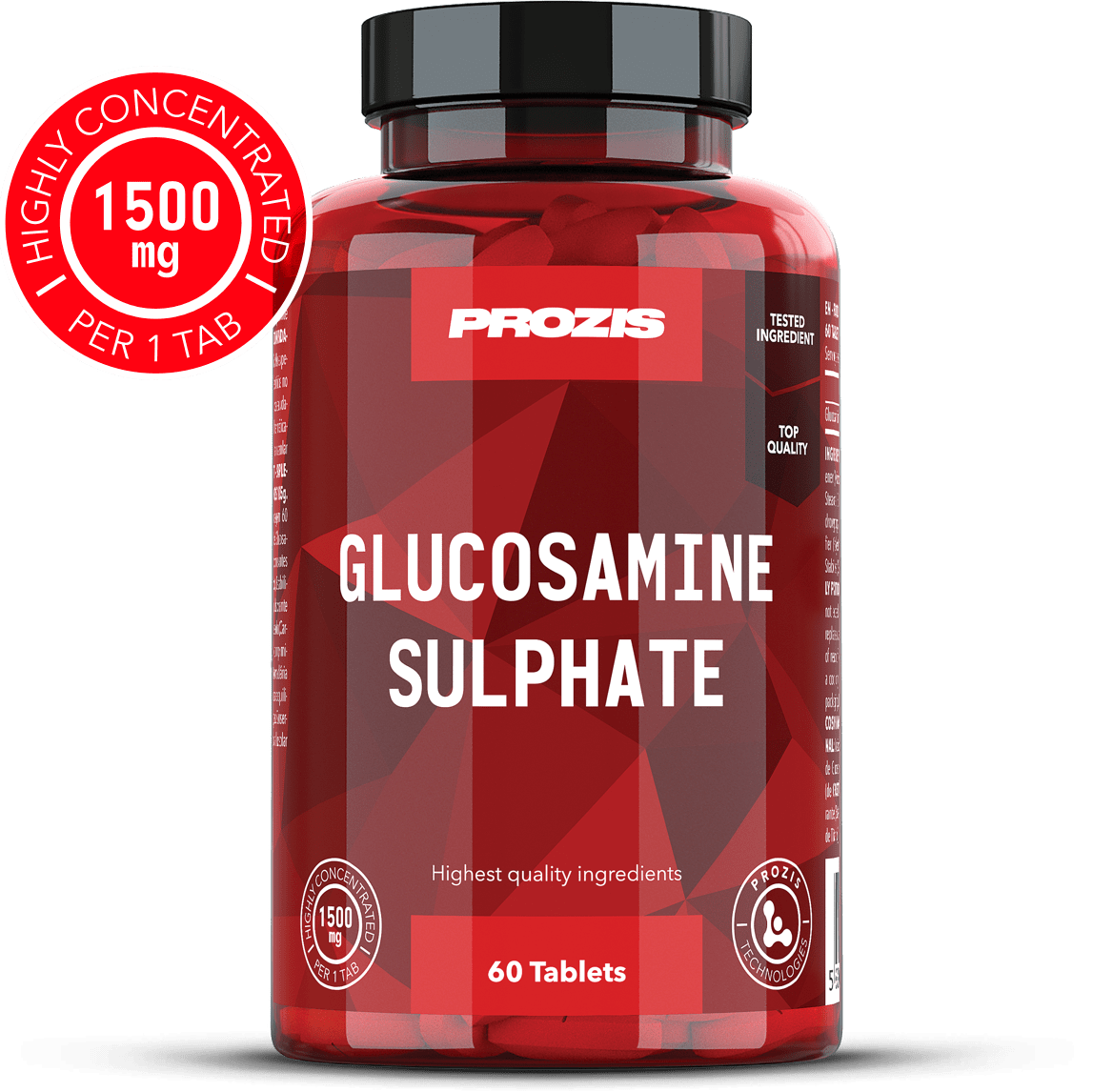 High Purity
Tested Ingredient
The secret?
Taking good care of your joints!
Our active lives and hasty days can bring unexpected surprises. But not the best ones! We're always taking our bodies in a continuous loop of routines that lead our joints to repeat the same moves over and over again. Just using a computer can induce muscle and joint pain, while repetitive motion and overusing your limbs can lean to shoulder, arm, wrist or hand injuries. Joint problems can greatly disturb the normal course of your daily activities, and they can become more severe, or even permanent. We need to be aware of this! A mine of great properties.
There are different forms of glucosamine including glucosamine sulphate, glucosamine hydrochloride, and N-acetyl-glucosamine. Glucosamine Sulphate is a water-soluble amino monosaccharide, a naturally occurring chemical found in the body, present in the synovial fluid that surrounds the joints, in the articular cartilage.
Stick to it.
Did you know...
2.
Glucosamine is also found in other places in nature. As an example, glucosamine sulphate used in dietary supplements is often harvested from the exoskeletons of shellfish such as shrimp, lobster and crab. Lab tested
Backed by quality certificates issued by independent testing labs, the composition of Prozis Glucosamine Sulphate hides no secrets from you.
For whom?
Prozis Glucosamine Sulphate provides a way to experience the great properties of this supplement and gives extra smoothness to your way of living.
For what?
With Prozis Glucosamine Sulphate 1500 mg, you get a high-quality supplement in convenient, highly concentrated tablets. Supplementing with Glucosamine Sulphate is a very popular solution that will go well with your balanced life. Remember that, in order to maintain your balance, you must try your best to keep a good posture!
How to take it: Take 1 capsule once a day
With a meal
Prozis Glucosamine Sulphate 1500 mg highlights:
Highly concentrated tablets - 1500 mg of active ingredient per unit
Present in human cartilage
Popular ingredient
High-purity, tested ingredient
Bemærk: Vi anbefaler at du konsulterer en læge eller ernæringsekspert, hvis du har spørgsmål vedrørende brugen af ​​dette produkt. Ernæringsmæssige oplysninger kan variere afhængigt af smag.
* De viste billeder tjener kun et illustrativt og reklamemæssigt formål og kan derfor afvige fra det endelige produkt.
Antal:
60 tablet/tabletter
Portionsstørrelse:
1 tablet/tabletter
Portioner per beholder:
60
* Referenceindtag for en voksen gennemsnitsperson (8 400 kJ/2 000kcal).
** Referenceindtag er ikke fastsat

Ingredienser
Glucosaminsulfat
(fra skaldyr), Fortykningsmiddel (Mikrokrystallinsk cellulose), Antiklumpningsmidler (
Magnesiumsalte af fedtsyrer
, Siliciumdioxid), Colour (Titandioxid), Stabilisator (Hydroxypropylmethylcellulose), Fortykningsmiddel (Polyvinylalkohol), Emulgator (Polyethylenglycol), Fortykningsmiddel (
Polydextrose
), Fortykningsmiddel (Talkum), Stabilisator (Natriumcarboxymethylcellulose) .
Anbefalet daglig portion: Tag 1 kapsel dagligt i forbindelse med et måltid.
Kosttilskud
Produktadvarsler:
Overskrid ikke den anbefalede daglige dosis. Dette produkt må ikke træde i stedet for en varieret og afbalanceret kost og en sund livsstil. Opbevares utilgængeligt for børn. Opbevares i tæt lukket originalemballage på et tørt og køligt sted, beskyttet mod direkte sollys.
Find the answers to your questions in our FAQ.
Ask a question
Find the answer to your questions about this product in our FAQ.
Please note that any nutritional advice must be given by your physician or nutritionist!
Fill in the form and send us a message:
Important: You may receive an e-mail after filling in this form
Annuller
Din besked er blevet sendt. Tak for din henvendelse, du vil modtage svar hurtigst muligt!
Prozis
Jointz and Bones Pack
Joints and Bones Pack

Jointz and Bones Pack
1x - Glucosaminsulfat 1500 mg 60 kapsler
1x - Magnesium Oxide 60 caps
Du skal logge ind for at fortsætte!