Beskrivelse
Nutritional Info
Kommentarer (167)
FAQ (0)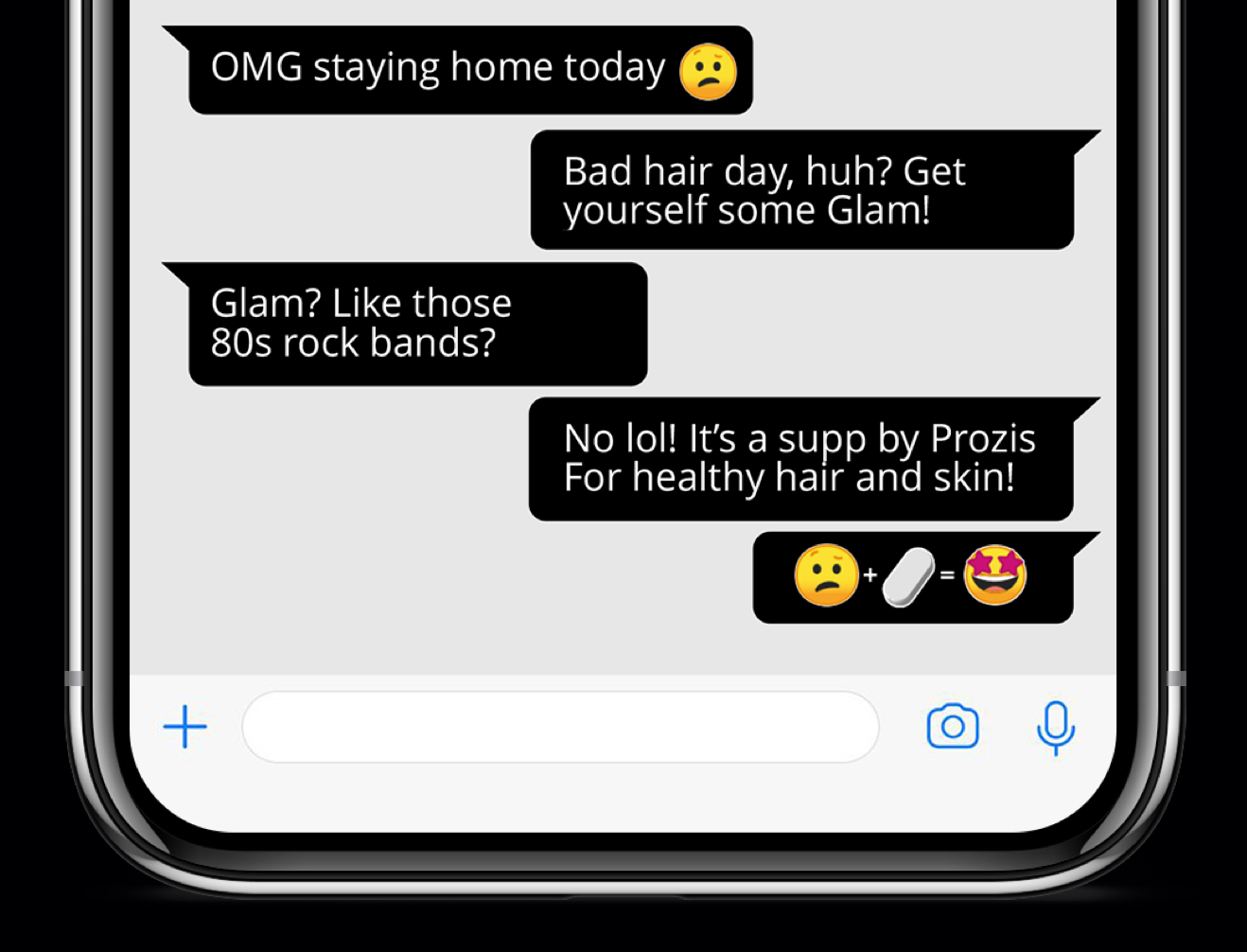 Beauty care for skin & hair
No need to hide
Sure, if you are dissatisfied with the look of your hair and skin, you can try to cover yourself up and hope no one will notice you. But your awesomeness and beauty deserve to be seen! So come out from under that blanket, grab a healthy dose of self-confidence, and step into the spotlight. You can do it!
Of course, that's easier said than done. A bit of motivational pep talk is rarely enough to make a real change in the way people see themselves. In order for people to feel different, they often need to do something different. Something real, like taking Prozis Glam, a supplement especially formulated to give your skin and hair that extra bling factor they need to truly shine.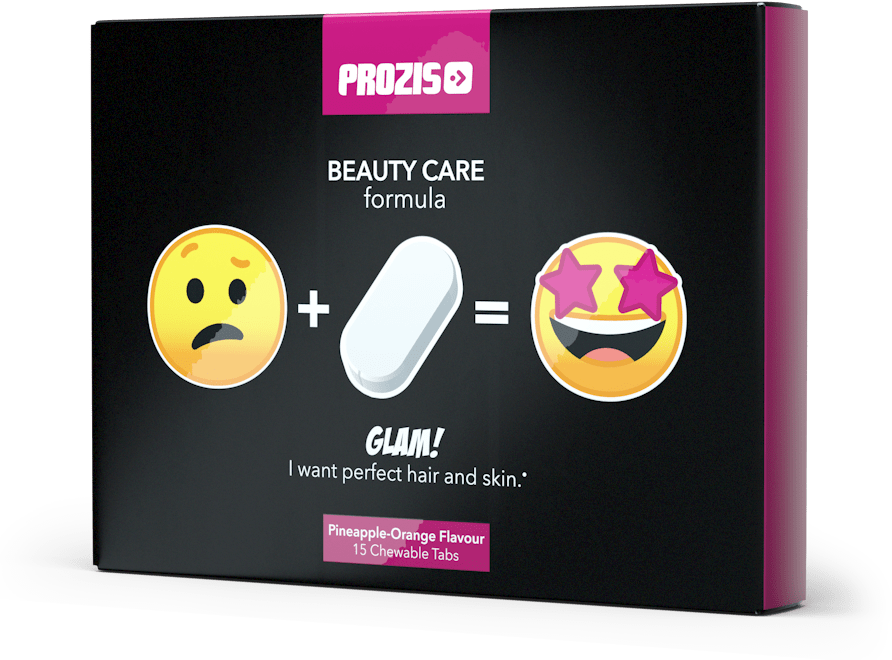 Shine like the stars
Prozis Glam is part of a range of supplements developed to suit the diverse needs of the everyday person, athlete or not, with emphasis on an active, healthy lifestyle, and on supplementing an already varied and balanced diet.
This supplement features nutrients that have been carefully selected for their effects on hair and skin: Vitamin C, Pantothenic Acid, Biotin, Hyaluronic Acid and Hydrolysed Collagen. It comes in the form of chewable tabs with a pleasant pineapple and orange flavour. The regular serving size is 1 chew tab, but as none of the active ingredients is excessively dosed, you're welcome to take up to 2 per day.
Chew on this!
The taste and texture of the chewable tabs provide a candy-like experience, making them an authentic delight to take! On top of that, chewable means handy. Unlike hard tablets, which typically require water to be washed down, you can simply take a tab while on the go, wherever you are.
The glamour club members
The active ingredients in Glam are focused on the maintenance and function of normal hair and skin:
This popular vitamin contributes to normal collagen formation for the normal function of skin, cartilage, gums, teeth and blood vessels.

Also known as vitamin B5, pantothenic acid contributes to normal synthesis and metabolism of steroid hormones, vitamin D, and certain neurotransmitters.

Often referred to as vitamin B7, biotin contributes to the maintenance of normal hair, skin and mucous membranes, and to normal macronutrient metabolism.
Two glam gems
In addition to the vitamins identified above, Glam also contains Hyaluronic Acid. This substance occurs naturally in the human body and is vital to many of its processes. It is a popular ingredient in cosmetics that aims to reduce skin wrinkling, and several studies have suggested that, besides moisturizing the skin, it also plays an important role in the preservation and restoration of the skin's ability to protect itself.
Lastly, there is also Hydrolysed Collagen to be found in Glam. This is a protein that provides structure to the body and occurs in many of its tissues, such as cartilage and skin. Since the collagen in Glam is hydrolyzed, its molecules have been broken down into small particles called peptides for faster and easier absorption by the body.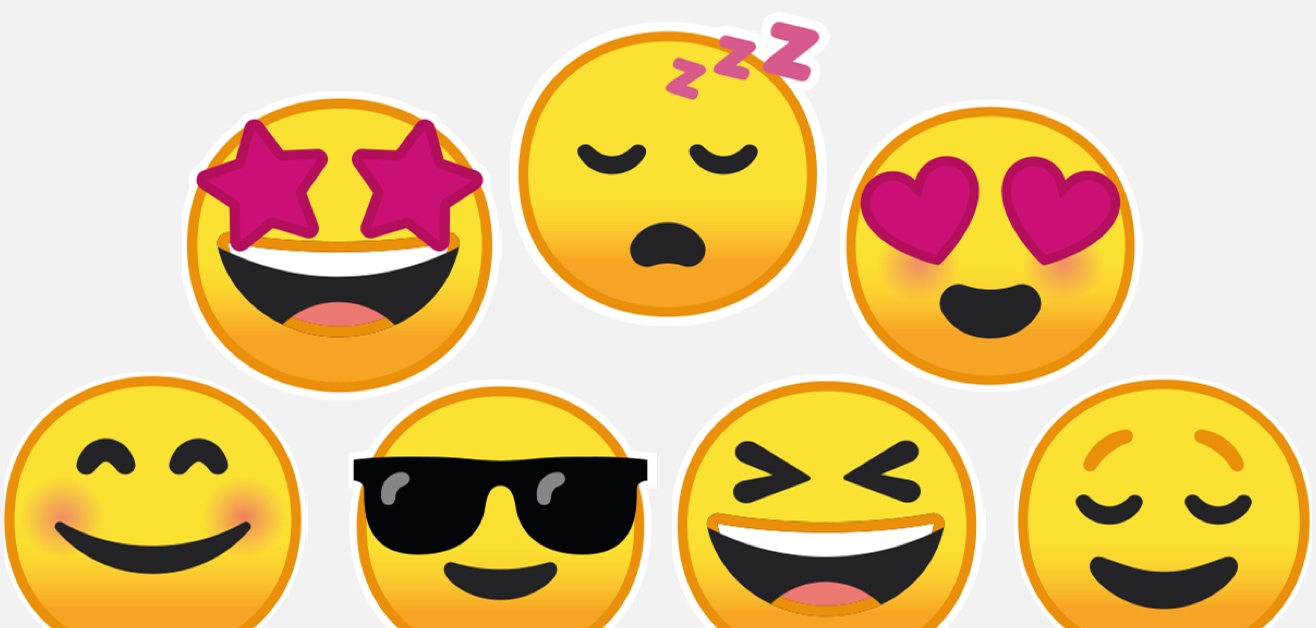 Bemærk: Vi anbefaler at du konsulterer en læge eller ernæringsekspert, hvis du har spørgsmål vedrørende brugen af ​​dette produkt. Ernæringsmæssige oplysninger kan variere afhængigt af smag.
* De viste billeder tjener kun et illustrativt og reklamemæssigt formål og kan derfor afvige fra det endelige produkt.
Antal:
15 tyggetablet(ter)
Portionsstørrelse:
2 tyggetablet(ter)
Portioner per beholder:
7
* Referenceindtag for en voksen gennemsnitsperson (8 400 kJ/2 000kcal).
** Referenceindtag er ikke fastsat

Ingredienser
Kollagen-hydrolysat
, Glukosesirup,
Maltodextrin
, Fortykningsmiddel (
Tricalciumfosfat
),
L-ascorbinsyre
, Flavouring, Antiklumpningsmiddel (
Magnesiumsalte af fedtsyrer
), Surhedsregulerende middel (Citronsyre), Natriumhyaluronat,
Calcium-D-pantothenat
, Sødemiddel (Sukralose),
D-biotin
.
Anbefalet daglig portion: Chew, or let dissolve in your mouth, 2 tablets per day.
Kosttilskud With sugar and sweetener.
Advarsel:
Overskrid ikke den anbefalede daglige dosis. Dette produkt må ikke træde i stedet for en varieret og afbalanceret kost og en sund livsstil. Opbevares utilgængeligt for børn. Store in the original packaging in a cool, dry place, avoiding direct sunlight.
Find the answers to your questions in our FAQ.
Ask a question
Find the answer to your questions about this product in our FAQ.
Please note that any nutritional advice must be given by your physician or nutritionist!
Fill in the form and send us a message:
Important: You may receive an e-mail after filling in this form
Annuller
Din besked er blevet sendt. Tak for din henvendelse, du vil modtage svar hurtigst muligt!
Prozis
Glam - Hair and Skin 15 Chewable tabs
Want to shine like a star? Prozis Glam contributes to normal hair and skin maintenance, and normal collagen formation. Look after your looks!

Glam - Hair and Skin 15 Chewable tabs
Du skal logge ind for at fortsætte!