Køb Essence Home Aroma Diffuser and Humidifier - Black, og få 10% rabat på den anførte pris.
SUPER
Kan kun bruges på produktserien. Vis her
Gyldig indtil 2020-05-30
Begrænset til 1 anvendelse(r) per kunde.
Beskrivelse

Manuals and Documentation

Kommentarer (166)

FAQ (0)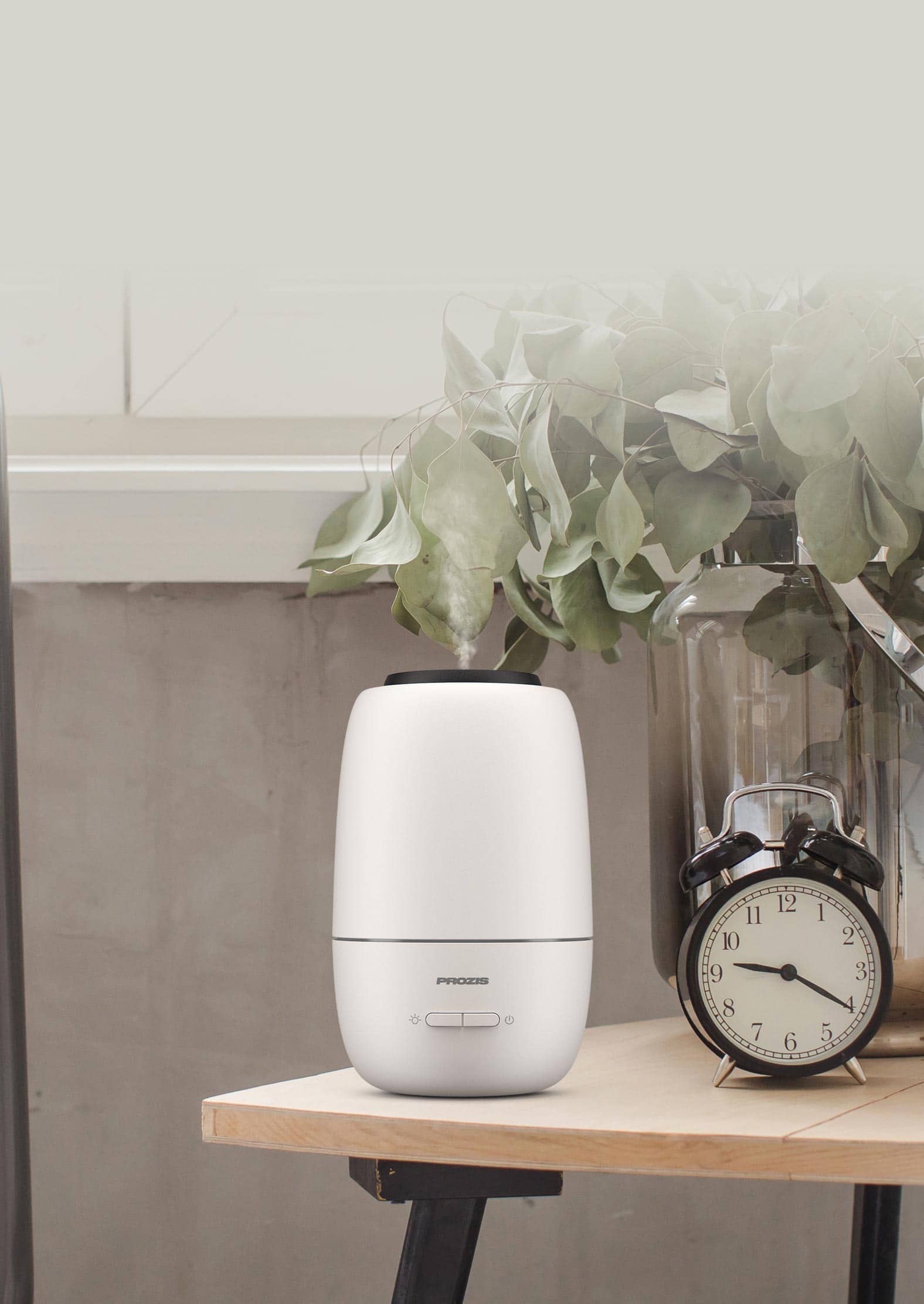 PROZIS
ESSENCE
Aroma Diffuser
Smells Like Magic
Do you know how you associate a specific perfume to one person, or a specific aroma to a place?
That's how magical an aroma can be.
In spite of being highly underrated, our sense of smell has a high impact on our daily life and on our dearest memories. Perfumes and odors have mastered the art of mnemonics, being capable of bringing back that exotic place, one's home, or even that special someone.
The smell of someone or something is like its invisible signature, it's the untouchable mark that clings to us forever.
Prozis Essence is here to inspire new memories. Create yours!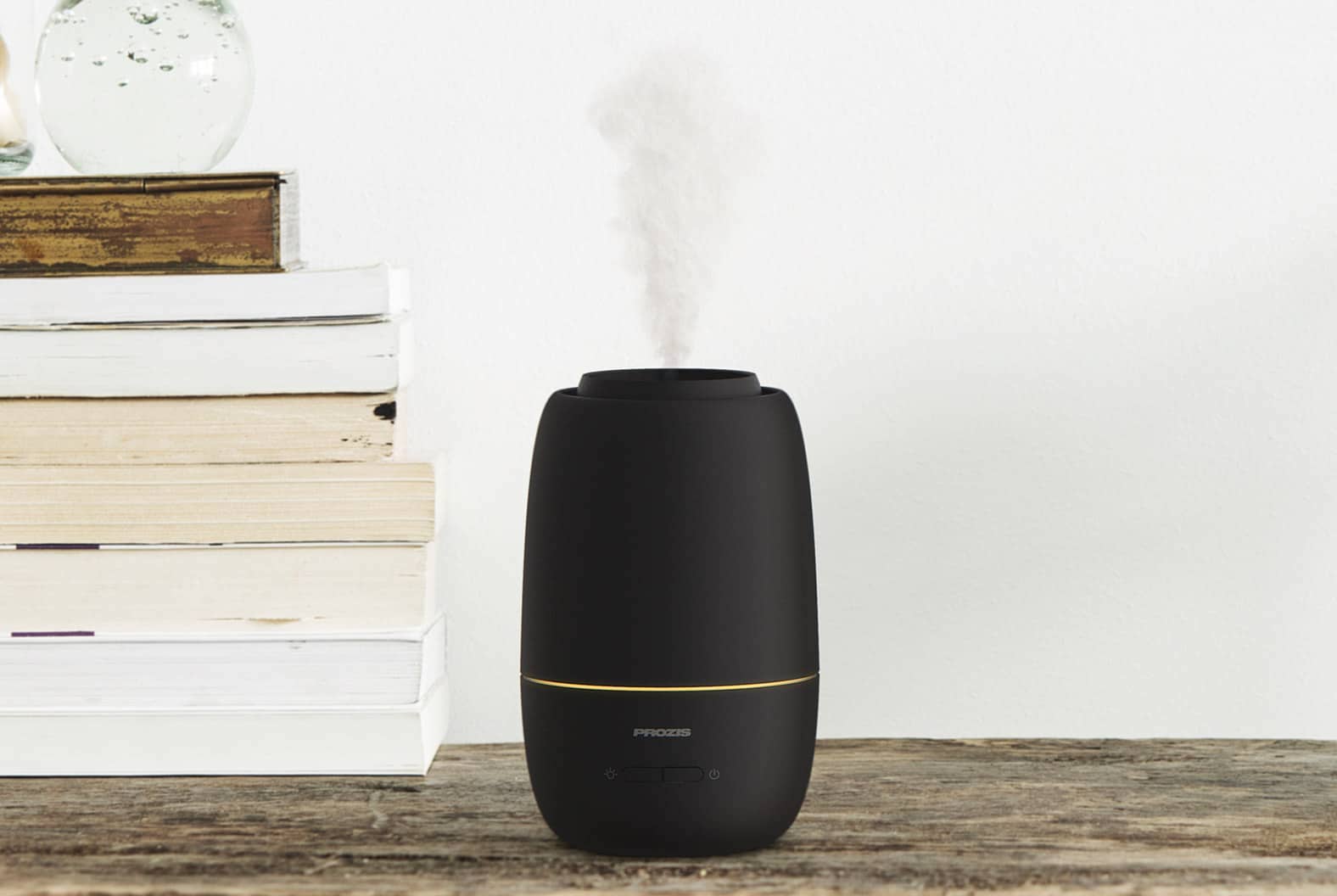 Vægt: 280 g | Height: 166 mm | Diameter: 105 mm
Essence
The Smell of Success
2 Modes: Continuous & Intermittent
Colors: Essence White and Essence Black
Coverage Area: 10-15 m²
Tank Volume: 130 mL
Aroma Diffuser: 7.5* mL/h
Humidifier: 15* mL/h
Yes, Prozis Essence can also be used as a humidifier.
(*Approximate value, can vary 5-10 mL)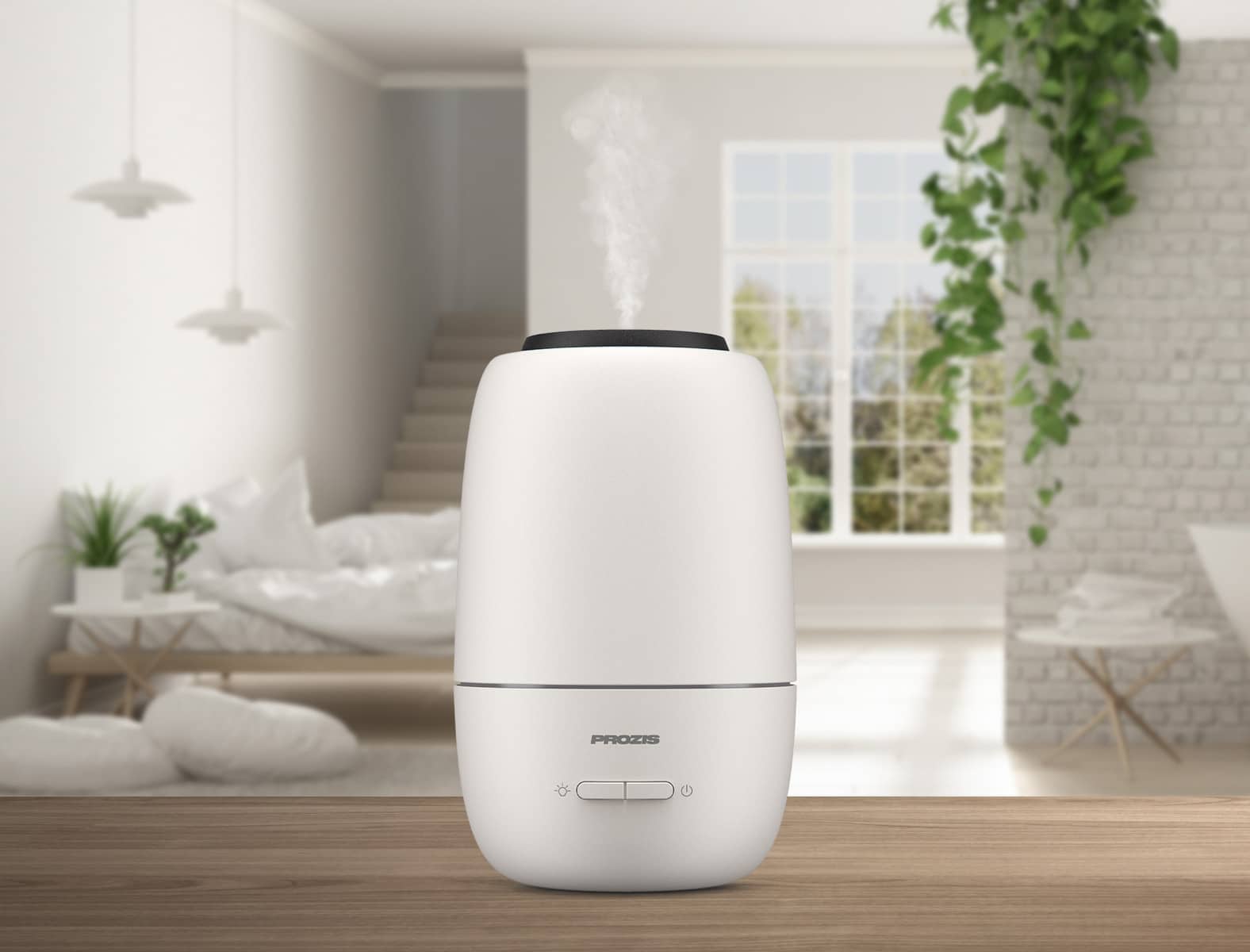 Home Sweet Aroma
The Prozis Essence is an excellent way to ensure a delightful scent in your home atmosphere. Explore different essential oils and discover different water-soluble aromas, different ways of pleasure.
Create a scent signature for your home that your family and friends will recognize and appreciate.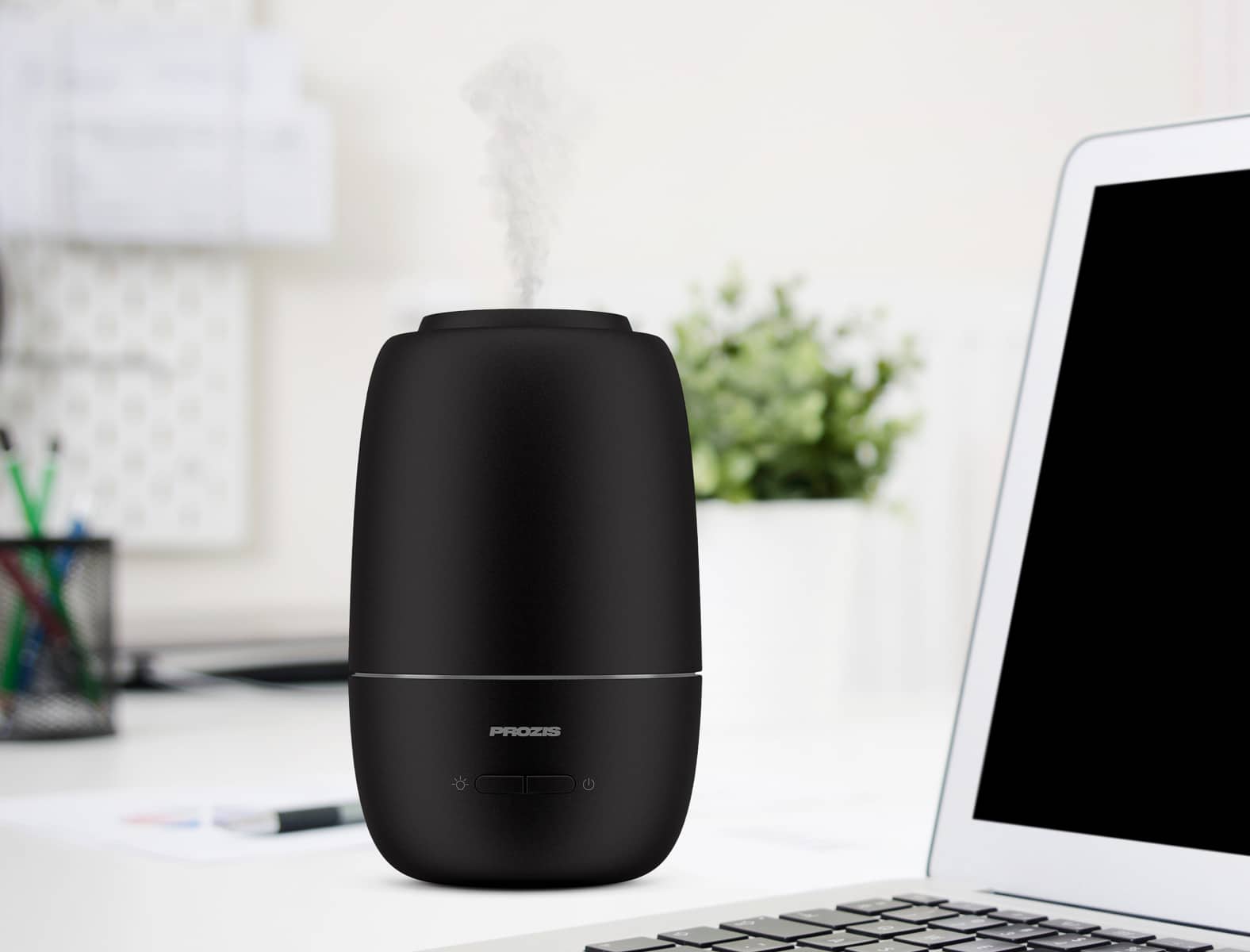 Works for more than 6 hours
Automatic shutdown when out of water
Independent mood light
Suitable for water-soluble aromas and essential oils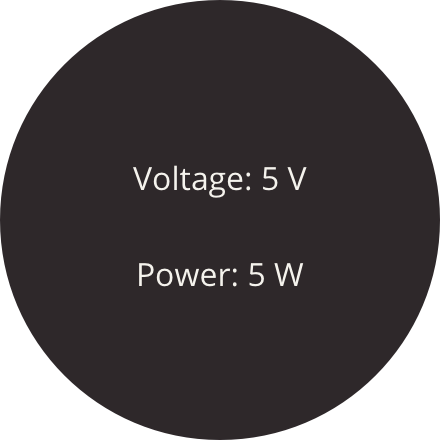 Inside the box:
1x Prozis Essence - Aroma Diffuser
1x Charging Cable
1x User Manual
Smell trouble? Be careful:
Do not fill with hot water
Use in dry environments only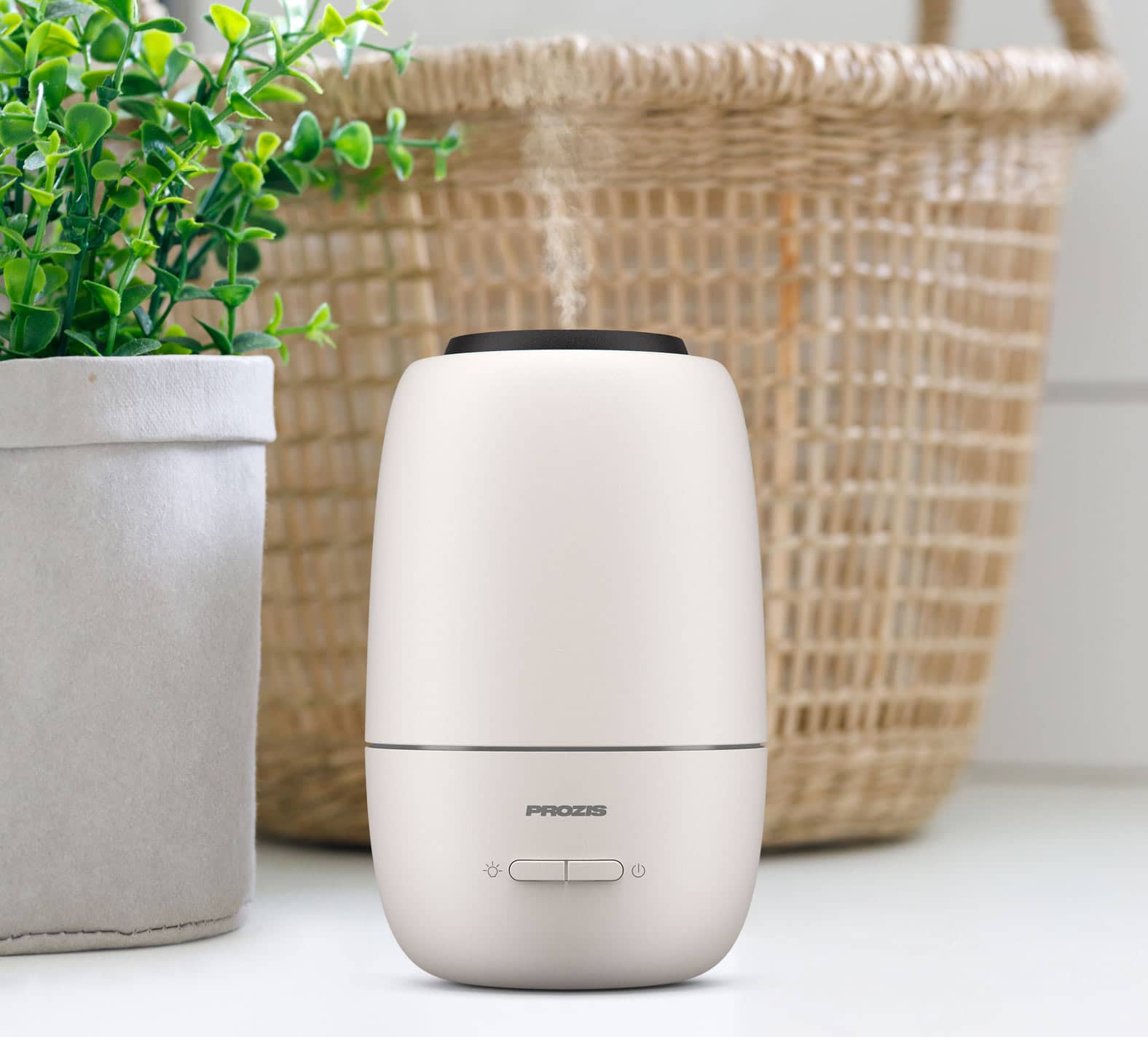 PROZIS
ESSENCE
THE KIND AROMA OF MEMORIES
User Manual
Updated on: 2019-09-24 - 2.76 MB
Download
---
EU Declaration of Conformity (DoC)
Updated on: 2019-09-20 - 60.45 KB
Download
Find the answers to your questions in our FAQ.
Ask a question
Find the answer to your questions about this product in our FAQ.
Please note that any nutritional advice must be given by your physician or nutritionist!
Fill in the form and send us a message:
Important: You may receive an e-mail after filling in this form
Annuller
Din besked er blevet sendt. Tak for din henvendelse, du vil modtage svar hurtigst muligt!
Essence Home Aroma Diffuser and Humidifier - Black
Prozis Essence is an aroma diffuser suitable for essential oils and water soluble aromas. Create a scent signature for your home. Create new memories.

Essence Home Aroma Diffuser and Humidifier - Black
Du skal logge ind for at fortsætte!