My weekly diet plan by Bruno Militão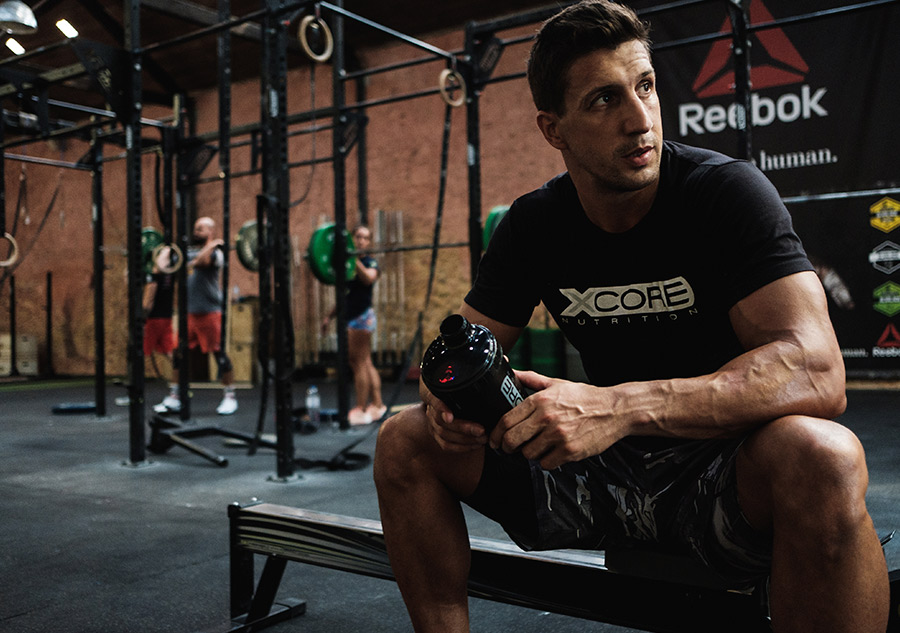 I don't follow a specific diet, I eat as clean as possible, taking into account my needs, schedule and workouts.
Diet plan on Mondays, Tuesdays, Thursdays and Fridays:
Breakfast: 6h00
Omega-3 fatty acids and GACM (Glucosamine)
Omelette (4 eggs) with herbs
4-5 Bacon slices
Oatmeal with cinnamon and strawberries or kiwis
Juice of 2 oranges
Mid-morning snack: 9h00
Most times, I have five minutes to have this meal, usually between workout, so I opt for a sugar-free protein bar by Multipower. When I have more time, I opt for a whole-wheat ham sandwich
Lunch: 12h00
Salad with lettuce, tomato, carrots/beets, egg, tuna or chicken, quinoa and sunflower and sesame seeds, seasoned with balsamic vinegar and olive oil
Post-workout meal: 17h00
Afternoon snack: 19h00
Whey protein and egg whites pancake with peanut butter, cinnamon and banana
Dinner: 22h00
As I do it at home, dinner is different and varied every day of the week. The choice of vegetables is always varied and includes cauliflower, broccoli, eggplant, courgette, bell peppers or asparagus, seasoned with herbs, ginger, saffron and a little salt.
Grilled chicken with vegetables and sweet potato
Grilled/roasted fish with roasted potatoes and vegetables
Bell peppers filled with lean ground meat, vegetables and brown rice
Grilled steak with manioc puree and vegetables
Supper, if I'm hungry: 00h00
Microwave high-protein cake, made with egg whites and chocolate flavour protein powder, or other protein-based recipe
Bedtime
Diet plan on Saturdays:
Breakfast: 10h00
Sweet potato, egg whites and whey protein pancake, with peanut butter, cinnamon and strawberries
Pre-workout meal: 13h00
Nuts and sweat potato with cinnamon
Post-workout meal: 15h30
Lunch: 16h30
Grilled chicken salada with tomato, carrots, corn, spinach/arugula, egg, seed and herbs, seasoned with vinegar and olive oil
Dinner: 20h00
Supper, if I'm hungry: 00h00
Diet plan on rest days:
Wednesdays and Sundays are usually my rest days. Almost every meal is the same as in the other days, only the afternoon snack changes:
15h00: Açaí with sugar-free granola and berries.
18h00: Sweet potato, egg whites and whey protein pancake with peanut butter, cinnamon and banana.
The rest of the meals are the same. I drink a lot of water during the day, I seldom drink alcohol.
My supplement stack
At this moment I'm taking:
Omega 3 Fatty acids
Glucosamine, hyaluronic acid, condroitine and MSM (a supplement that helps with joint and tendon regeneration)
Post-workout: Protein powder and Creatine
ZMA
The foods in my diet are the ones that bring the best results to my workout and recovery and promote my health.
Preparation is the hardest part. Knowing what to eat is relatively easy, but being able to get everything done so you won't miss any meal and eating the right foods are the most difficult things to do. It's not easy to find places where I can eat clean or that meet my needs. So I started to prepare my meals beforehand, cooking them at the weekend. I felt a huge improvement in my performance and I was finally able to follow my diet plan.