What are the best intra workout supplements for weight training?
Article updated on: 19/10/2017
What you eat or consume before and even during your workout is crucial for fuelling your workout and maximising your performance throughout.
This is a very important detail, especially if you are on a serious diet to cut weight (if you follow a low-protein diet, for example), if you decide to train in a fasted state, or if you're doing a very strenuous workout (e.g. more than 2 hours per day).
In these specific situations, or simply because you want to guarantee a continuous supply of nutrients to achieve your maximum growth and performance, having an intra-workout supplement is a very wise attitude, because it will help you prevent muscle breakdown, soreness and fatigue.
They aren't a very popular category, and they often fly under the radar, which is unfortunate because they have plenty of benefits for beginners, pros, and enthusiasts as well.
In fact, even if you think that you always give your best, you know that you can achieve perfection, right?
What can these supplements do for you?
Provide a boost of energy;
Give you additional endurance;
Improve your power while you're training;
Help minimise the catabolism of muscle tissue;
Promote mental clarity and strength output;
What can be inside an intra-workout formula?
The right amount of BCAA
Branched-chain amino acids (BCAA; leucine, isoleucine, and valine), and in particular leucine, have anabolic effects on protein metabolism by increasing the rate of protein synthesis and decreasing the rate of protein degradation in resting human skeletal muscle. These amino acids don't need to be processed by your liver, so, after being absorbed, they hit directly your bloodstream to be picked up by your muscles.
A few studies showed that the consumption of BCAA (30 to 35% leucine or more), before or during exercise may prevent or decrease the net rate of protein degradation, may improve both mental and physical performance and may have a sparing effect on muscle glycogen degradation and depletion of muscle glycogen stores.
This happens because physical exercise causes the breakdown and oxidation of BCAA. Providing BCAA to working muscles will prevent the need for you body to catabolise the working muscle itself. As the training session goes along, the BCAA in circulation are used by the muscle and its concentration in the blood decreases. As they compete with tryptophan in passing through the blood-brain barrier to the brain, if their concentration is reduced, more tryptophan passes. This amino acid is used in the brain for the synthesis of serotonin, a neurotransmitter of relaxation and pleasure but also fatigue.
Furthermore, they are one of the best products you can take to lose fat faster, as well as to enable you to feel stronger and more energetic. In prolonged exercise, and somewhat related to the anti-fatigue effects, an increase in fat oxidation is noted with BCAA supplementation; this is thought to be related to the glycogen-preserving effects of BCAAs.
Another advantage is the property of boosting the immune function, by helping reverse glutamine loss.
Citrulline

L-citrulline is a naturally occurring amino acid found in food like watermelons, that is converted to L-arginine in the body, leading to increases in both L-arginine and nitric oxide. Increased production of nitric oxide (NO) promotes vascular dilation, which helps support normal oxygen and blood circulation throughout the body. Although it is an amino acid, it doesn't take part in the composition of proteins, so dietary proteins cannot be a direct source of citrulline. This nutrient is being studied and related to nitric oxide production, vascular health, muscle protein synthesis, ammonia elimination, and immune system.
Beta-alanine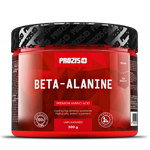 Beta-alanine is a non-essential amino acid, that is converted to carnosine, a molecule that helps buffer acid in muscles, increasing physical performance. It seems to improve workload and time to fatigue during high intensity cardio, improve muscle resistance to fatigue during strength training, increase lean mass, and some studies suggest a fat loss effect, possibly associated with the extra workout volume performed.
Other important nutrients are betaine, electrolytes, vitamins and minerals, arginine, and macronutrients like protein and carbohydrates, among much others, in a specific combination to provide the needs for each athlete.
Intra-workout supplements are designed for fast absorption, so use them the moment you feel fatigued, and to promote recovery and hydration. Most of them can be consumed before and after workouts (or anytime really).
Just choose the perfect ally for your workout, and nothing will stop you from now on!
Bibliography:
Eric R Helms, Alan A Aragon and Peter J Fitschen "Evidence-based recommendations for natural bodybuilding contest preparation: nutrition and supplementation" Journal of the International Society of Sports Nutrition 2014, 11:20

doi:10.1186/1550-2783-11-20

Humberto Nicastro, Claudia Ribeiro da Luz, Daniela Fojo Seixas Chaves, et al., "Does Branched-Chain Amino Acids Supplementation Modulate Skeletal Muscle Remodeling through Inflammation Modulation? Possible Mechanisms of Action," Journal of Nutrition and Metabolism, vol. 2012, Article ID 136937, 10 pages, 2012. doi:10.1155/2012/136937
Perez-Guisado J, Jakeman PM: Citrulline malate enhances athletic anaerobic performance and relieves muscle soreness. J Strength Cond Res 2010, 24:1215-1222.
Blomstrand E., "Amino acids and central fadigue", Amino Acids. 2001;20(1):25-34.
Artioli GG, Gualano B, Smith A, Stout J, Lancha AH Jr: Role of beta-alanine supplementation on muscle carnosine and exercise performance, Med Sci Sports Exerc 2010, 42:1162-1173.
Vinicius Fernandes Cruzat, Maurício Krause and Philip Newsholme, "Amino acid supplementation and impact on immune function in the context of exercise" Journal of the International Society of Sports Nutrition 2014, 11:61

doi:10.1186/s12970-014-0061-8

Kainulainen H, Hulmi JJ, Kujala UM, "Potential role of branched-chain amino acid catabolism in regulating

fat

oxidation

." Exerc Sport Sci Rev 2013 Oct;41(4):194-200. doi: 10.1097/JES.0b013e3182a4e6b6.
Zhang Y, Kobayashi H, Mawatari K, Sato J, Bajotto G, Kitaura Y, Shimomura Y, "Effects of branched-chain amino acid supplementation on plasma concentrations of free amino acids, insulin, and energy substrates in young men." J Nutr Sci Vitaminol (Tokyo). 2011; 57(1): 114-7