Buy 10 x Diet Shake For Weight Reduction 20 g and get 15% discount on the indicated price.
SAVE-15
Exclusive for product range. View here
Valid until 2019-04-28
Limited to 2 use(s) per customer.
Description
Nutritional Info
Comments (906)
FAQ (0)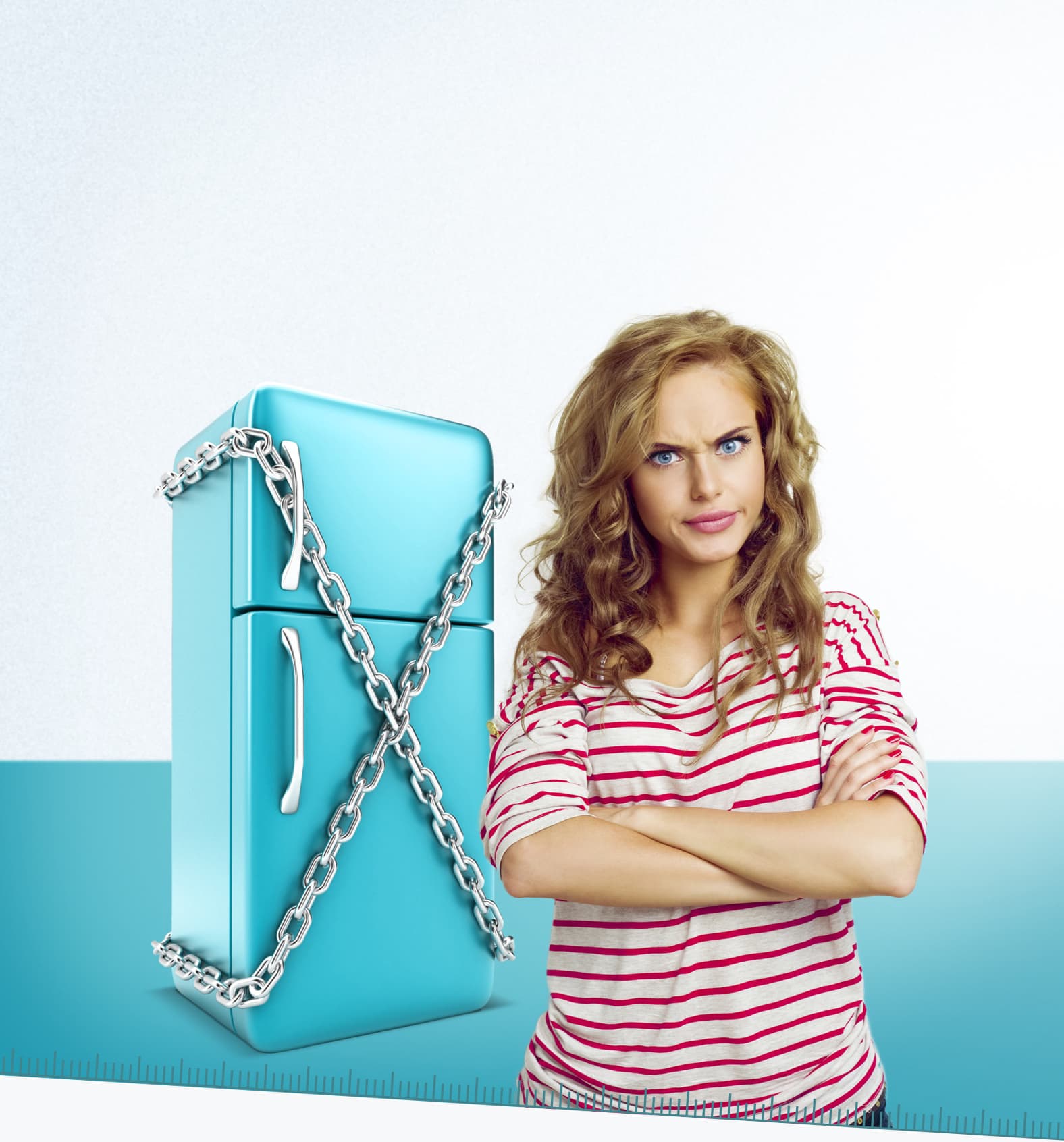 Always hungry? Take back control.

Show your cravings who's in charge.
When you're on a diet, it's common to be constantly thinking about food. Cravings come along and you miss the quick-fix feeling you got from your old eating habits. After all, you were not born with a calorie calculator, but with a natural sense of when you are hungry. So, how can you regain control and stick to your diet without sacrifice? Go in for smarter choices!
Prozis Diet Shake is a sweet protein-rich, low-sugar and high-fibre drink that will keep you away from your fridge and kitchen cupboards throughout the day.
Who
is it for?
Those who want to stay fit and on track throughout the day, in an easy and healthy way.
What
is it for?
Decreasing the feelings of hunger and reducing food intake.
Stay full eating fewer calories.
The Diet Shake by Prozis features whey protein, caffeine, chromium, zinc, white kidney bean and glucomannan. The result? A healthy drink for a fit body.
This delicious and flavourful drink combines whey protein, known for its role in promoting the growth and maintenance of muscle mass, with caffeine, chromium and zinc.
Chromium contributes to normal macronutrient metabolism and to the maintenance of normal blood glucose levels.
Zinc contributes to normal DNA synthesis, as well as normal acid-base, carbohydrate, macronutrient and fatty acid metabolism.
But Prozis Diet Shake went even further and added two natural extracts - glucomannan (konjac fibre) and white kidney bean.
Glucomannan contributes to the maintenance of normal blood cholesterol levels and in the context of an energy restricted diet, contributes to weight loss.
Here's how it works:
Prepare your diet shake
Mix one sachet with 200mL of water and shake it well.

Take your diet shake
To increase the effectiveness of this drink, take it with one glass of water. This shake is ideal for you to have as a morning and afternoon snack. For even better results, go for an extra dose 30 minutes before breakfast.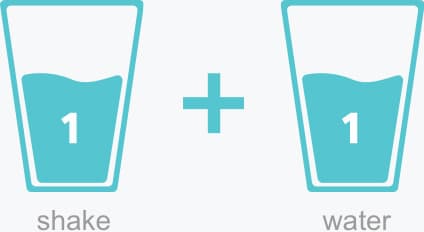 The powerful effect of glucomannan
When glucomannan reaches the stomach, this soluble fibre forms a viscous mass, taking up space, delaying gastric emptying and inducing a sense of fulness, leading to a decrease in subsequent energy intake.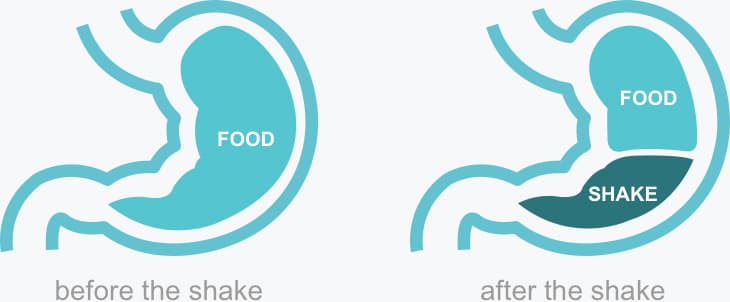 Truly satisfying, easy to prepare and really delicious, Diet Shake by Prozis will help you settle down your cravings. Add it to your diet plan and workout routines and take back control.
Note: We recommend you consult a physician or nutritionist if you have any questions regarding the use of this product. Nutritional information may vary depending on flavour.
* Images presented are merely for illustrative and promotional purposes only. The product's final image may be altered.
Best before end:
2020-12-31
Serving size:
1 sachet(s) (20.0 g)
Servings per container:
10
4%
73 kcal = 305 kJ
Energy
Glucomannan (konjac mannan)
**
0.90 g
White Kidney Bean Extract / Phaseolus vulgaris
**
100 mg
* Reference intake of an average adult (8400 kJ/ 2000 kcal).
** Reference intake not established.

Ingredients
Whey Protein Concentrate
,
Maltodextrin
,
Glycine
, Glucomannan (Konjac fibre) (4.5%), Cocoa powder, White kidney Bean (Phaseolus vulgaris) (seed),
Anhydrous Caffeine
,
Zinc gluconate
,
Chromium picolinate
, Flavoring, Emulsifier (
Soya Lecithin
), Thickeners (Guar Gum, Xanthan Gum), Sweetener (Sucralose), Salt.
Recommended Daily Portion: Take 1 serving before breakfast, 1 mid-morning and 1 mid-afternoon. Instructions: To prepare one serving, add one sachet (20g) to 1 glass of water. Use more or less liquid, according to desired taste and texture. To optimise the effect, drink one more glass of water. Because of the rapid action of the Konjac fibre, drink immediately after preparing one serving to avoid the formation of lumps.
Food supplement.
Allergy Alert:
Contains milk and soy. May contain traces of egg and gluten.
Warnings:
With sweeteners.
Contains caffeine (60 mg/daily serving)
Not recommended for children or pregnant women. The beneficial effect is obtained with a daily intake of 3 g of glucomannan in three doses of 1 g each, together with 1-2 glasses of water, before meals and in the context of an energy-restricted diet. This product poses a choking hazard for people with difficulty swallowing or if ingested with inadequate fluid amounts. Drink plenty of water to ensure it reaches the stomach. Do not exceed the Recommended Daily Portion. This product should not replace a varied and balanced diet and a healthy lifestyle. Keep out of reach of children. Store in the original packaging in a dry place, avoiding excessive heat, moisture and direct sunlight.
Find the answers to your questions in our FAQ.
Ask a question
Find the answer to your questions about this product in our FAQ.
Please note that any nutritional advice must be given by your physician or nutritionist!
Fill in the form and send us a message:
Important: You may receive an e-mail after filling in this form
Cancel
Your message has been sent. Thank you for contacting us, please wait for a response!
Prozis
10 x Diet Shake For Weight Reduction 20 g
Diet Shake by Prozis is a low-sugars, high-protein supplement that contains kojac fibre, which helps you feel satisfied while reducing your caloric intake.

10 x Diet Shake For Weight Reduction 20 g
Please log in to continue!