Prozis News
2013-04-23
Dear clients,
Please note that, all orders to be dispatched by Bartolini, and that are registered after 12pm of the 23th of April, will be shipped after the 25th of April.
Thank you for your understanding.
The Prozis Team
2013-02-27
Dear client,
A few days ago, we launched the new Prozis website, which is now faster, more complete, better organized, and with new functionalities. To us, it was another important step towards the complete satisfaction of our clients, whom we always try to please.
To complete this task, we have put together an outstanding technical team, composed of dozens of designers and programmers, specialized in several areas. We made your shopping experience much easier, providing you with new search, segmentation, and guidance tools. The result is clear.
Here are some of the new functions you now have in the remodelled Prozis website:
- Navigation guided by objectives, with new menus available

- Products and nutrition tables comparison function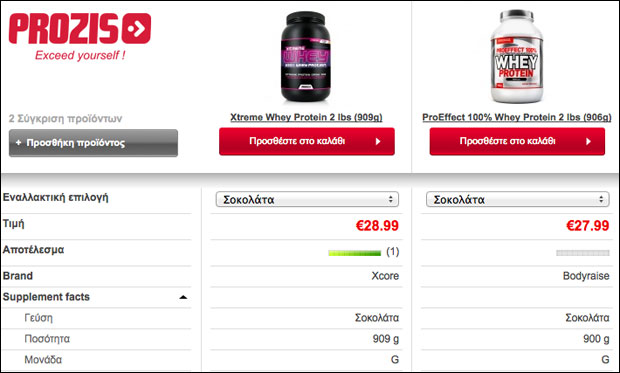 - Improved label system, with nutrition facts concerning product and flavour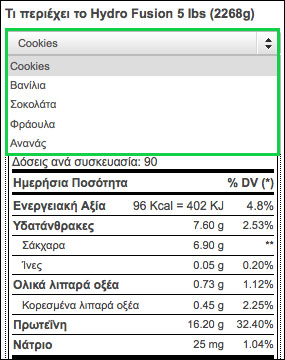 - Information concerning lot and expiration date

- Client account improved with added functions: wishlist, online invoices, order tracking, price and stock alerts

- Recently viewed products list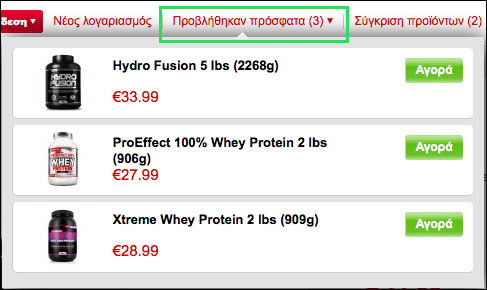 - Significantly useful filters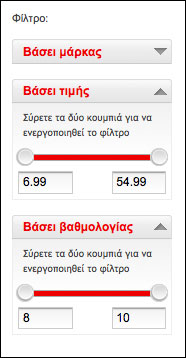 Among many other improvements. We hope you enjoy this new experience.
2012-10-10
These were the best-selling, best voted brands in the year 2012, as announced during the Olympia Weekend, in Las Vegas. You will find the large majority of them in our website, because we work with nothing but the best.
Brand of the Year:
MusclePharm

Supplement of the Year:
Gold Standard 100% Whey

Breakout Brand (Most Improved) Of The Year:
BEAST Sports Nutrition

New Supplement of the Year:
Driven Sports Craze

New Brand of the Year:
Quest Nutrition

Muscle Building Supplement of the Year:
Gold Standard 100% Whey

Pre-Workout Supplement of the Year:
MusclePharm Assault

Intra-Workout Supplement of the Year:
Scivation Xtend

Recovery Supplement of the Year:
SciVation Xtend

Protein Powder of the Year:
Gold Standard 100% Whey

Protein Bar of the Year:
Syntha-6 Decadence Bar

Energy Supplement of the Year:
Nitrix

Energy Drink of the Year::
Essential AmiN.O. Energy

Fat Loss Supplement of the Year:
Cellucor Super HD

Weight Gainer of the Year:
Serious Mass

Creatine Supplement of the Year:
Con-Cret

Glutamine Supplement of the Year:
Glutamine 1000 Caps

BCAA Supplement of the Year:
AMINOx

Multivitamin of the Year:
Opti-Men

Joint Health Supplement of the Year:
Animal Flex

RTD of the Year:
Muscle Milk RTD

Tanning Product of the Year:
Dream Tan

Best Packaging of the Year:
MusclePharm
2012-10-04
Dear clients,
In our efforts to become even more competitive and to provide our clients with unmissable opportunities, we are currently reviewing our discount policy. For that reason, the brand discount coupons, which existed in the previous version of the Prozis website, hadn't been activated yet.
Now, by popular demand, we have decided to reactivate these coupons. Therefore, and until we fully review our discount policy, you will be able to continue benefiting from the following discount coupons:
Prozis Discount Coupons
   * Promotion valid for all products except Packs. Not valid with other promotions.    
| Brand | Minimum Amount | Discount | Code |
| --- | --- | --- | --- |
| Bodyraise | €100 | 10% | BODY-SPEC-DISC |
| MuscKit | €100 | 10% | MUSC-SPEC-DISC |
| Scitec | €80 | 10% | SCITEC-SPEC-DISC |
| Xcore Nutrition | €100 | 10% | XCOR-SPEC-DISC |
2012-09-26
The web forums get flooded with positive comments. TouTube gets filled with reviews recommending it. Everyone who tried it praises it as being wonderful. We are talking about the new TEST Powder, by USP Labs.
This is a revolutionary product. It delivers. And we would expect nothing less from the brand that created one of the world's most popular pre-workouts ever – Jack3d.
TEST Powder will not only give you a physical advantage, it will also boost your mental function. You will become more confident, more determined and persistent. You will start seeing a different person in the mirror. All of this was made possible thanks to a powerful combination of ingredients:
Trimethylglycine: studies have shown that this ingredient is effective when stimulating the production of anabolic hormones and reducing cortisol, the stress hormone.
L-Carnitine Tartrate: it increases the number of androgenic receptors in the muscles, which are responsible for developing and maintaining male characteristics.
Aframomum melegueta extract: this herbal extract increases the body's the libido and testosterone levels, while reducing estrogen levels at the same time
Garcinia Mangostana extract (Fruit Peel): an ingredient that possesses anti-estrogenic properties.
D-Aspartic Acid: studies have shown this ingredient is responsible for increasing luteinizing hormone and testosterone levels.
Agmatine Sulfate: Increases nitric oxide production.
Mucuna puriens extract: increases testosterone levels in the blood and reduces prolactin, a hormone that hinders testosterone production and may hamper sexual performance.
Now you know the reasons behind this supplement's worldwide success. If you care about your body and your image, TEST Powder, by UPS Labs, is vital.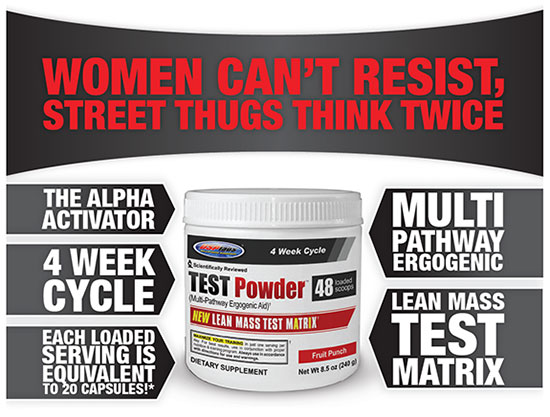 2012-09-11
Reflex Nutrition is a sports supplements brand that stood out over these last years for its high quality and excellence standards. The brand in known for having its own labs, where all its products are developed under the supervision of a highly qualified scientifical team.
This next video is proof of that:
Prozis only works with the best brands in sports nutrition and, for that reason, you can now purchase Reflex Nutrition products at the competitive prices we have accustomed you to.